Listen: Pale Waves' new release 'Heavenly'.
Listen: Pale Waves' new release 'Heavenly'.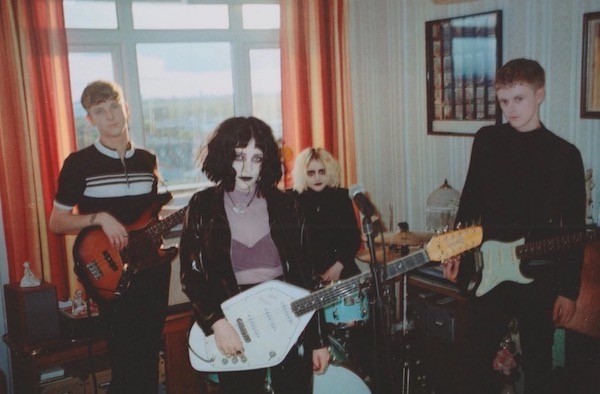 Pale Waves have shared the studio-version of fan-favourite song, 'Heavenly', which features on their just released debut 'All The Things I Never Said' EP, and was premiered by BBC Radio 1's Annie Mac today.
In an interview last year with Pale Waves, we discussed their rewrite of the song's lyrics:
CDM: The original lyrics for 'Heavenly' started off with the line, "Honey you got me like the sunset view," but you've now changed the opening of the song to instead be super sassy ("This night is electric / And you're being pathetic"), and it's lyrically a very different song now. Why did you decide to keep the original chorus but write a new song around it?
HEATHER: <laughs> Because kind of everything else except the chorus didn't really mean much to me.
CIARA: It didn't resonate with her anymore in that way.
HEATHER: So I was like, 'I need to change the lyrics or I don't want to play it anymore.'
CIARA: So that's a lesson for Heather! That's why she only writes stuff that means something to her because it's like--
HEATHER: My experience!
CIARA: Everyone was like, "Why are you not playing 'The Tide' or 'Heavenly'?" Well, how do you expect Heather to sing lyrics that just don't mean anything to her anymore? She wants to tell people stories and I guess that 'Heavenly' now, makes sense to her in a way.
Read the full interview here.
Listen to 'Heavenly' below...
Load next