Meet/Greet interview: Jack Coulter.
Meet/Greet interview: Jack Coulter.
Northern Irish artist Jack Coulter counts The 1975's Matty Healy, Antoni Porowski (of 'Queer Eye'), Mumford & Sons, and Peter Doherty as fans of his work - and the 24-year-old artist uses unconventional tools (he's never used a paintbrush, ever) as a means of expressing his synaesthesia through art.
As well as of creating art inspired by certain songs, Coulter has collaborated with the London Chamber Orchestra on a live painting event, and has worked with Glastonbury and GQ in the past as well.
Check out Jack's answers to our Meet/Greet interview below…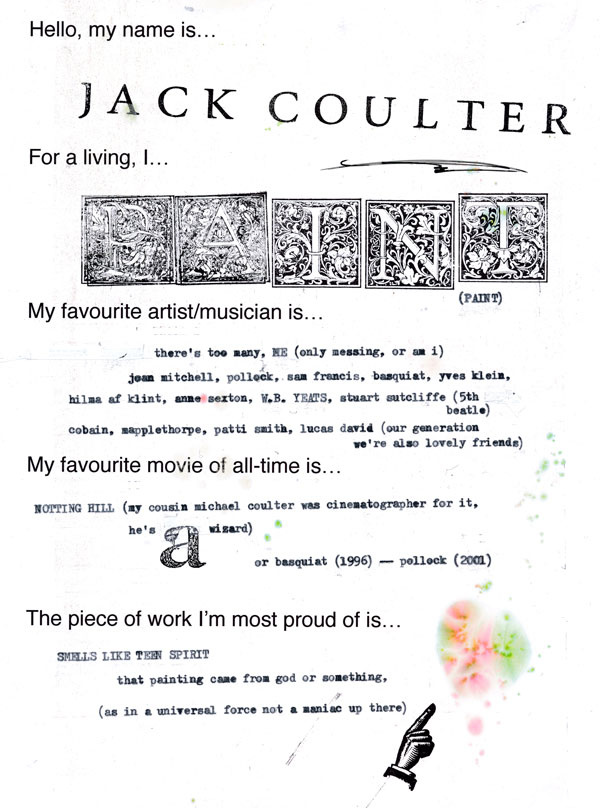 SMELLS LIKE TEEN SPIRIT: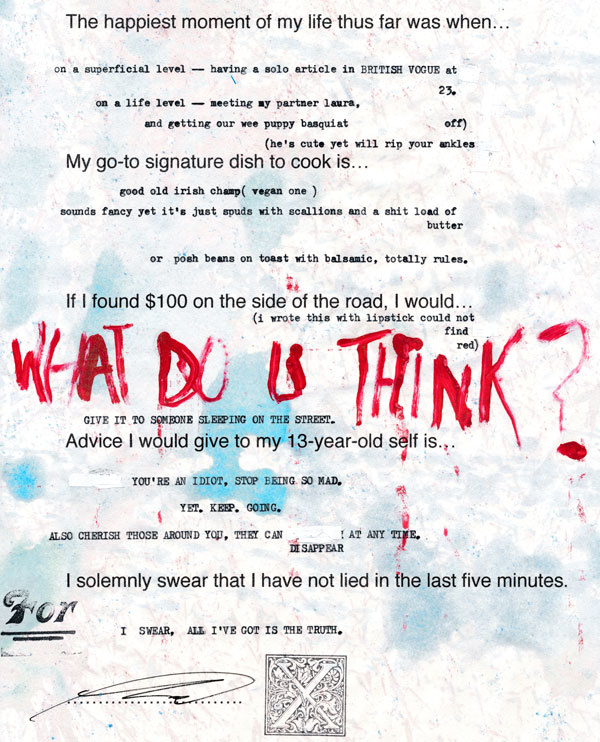 To learn more about Jack, check out his Instagram account here.
Load next