Lorde has hand-picked her NZ 'Melodrama' Tour support acts.
Lorde has hand-picked her NZ 'Melodrama' Tour support acts.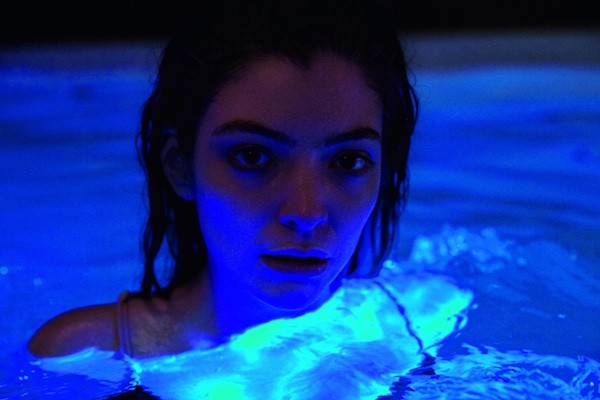 Lorde is back in her homeland currently, and will set off on a sold-out headline tour in support of her 'Melodrama' album next month, which includes seven dates across Dunedin, Christchurch, Wellington, and Auckland.
And for each New Zealand show, Lorde has personally hand-picked a different local opening act for each stop on the tour.
Queen of showcasing New Zealand music?
More info on all NZ opening acts below:
Mermaidens (Dunedin show only)
Since forming in 2013, Mermaidens have played countless live shows around the country, captivating audiences and capturing praise along the way. Lily West on vocals, joined by Gussie Larkin on guitar/vocals and Abe Hollingsworth on drums, this trio are a cool, mesmerising dip into realms of post-punk, grunge and gothic blues, the entangled riff-based melodies of Larkin and West driven by Hollingsworth's fluid and dynamic percussion. The band released their album 'Perfect Body' this year featuring Satsuma and Sunstone.
Yumi Zouma (Christchurch - November 8 show only)
Few artists find a committed fanbase without having ever played live, but in 2014, Yumi Zouma endeared themselves to listeners before their first band practice. Having only just revealed their debut album Yoncalla last year, their latest album Willowbank, which was recorded entirely in the group's home country of New Zealand, features tracks such as the lead single 'December' and 'Persephone'.
French For Rabbits (Christchurch - November 9 show only)
French for Rabbits is the project of musician Brooke Singer and band, formed after creating a series of lo-fi dream folk recordings in the small coastal township of Waikuku Beach.The band have toured their ethereal dream pop extensively through Europe. During which time they opened for admired songwriter Agnes Obel, featured twice on The Vampire Diaries, and have garnered millions of listens online. They have just come off a month long tour in Europe where they made their debut performance in Denmark, and opened for renowned singer Marlon Williams. Their second album 'The Weight of Melted Snow' was released to high praise in New Zealand earlier this year.
TAPZ (Wellington show only)
With widespread support both locally and internationally under his belt, the buzz is loud for TAPZ. Having already brought his electrifying energy to the same stage as heavy-hitters like A$AP Ferg, Jeremih, Tinie Tempah, Hermitude, G-Eazy and Danny Brown and BANKS, his meteoric trajectory continues with a brand new EP Beautiful Nightmare slated for 24 November this year.
Drax Project (Auckland - November 12 show only)
From humble beginnings as the late night drums and sax busking duo of Jazz school students Shaan Singh and Matt Beachen, Drax Project's steady rise has recently seen them closing the main stage at Sound Splash, playing a key role in making 2017's Homegrown the most successful ever, along with opening for Six60 on their AU tour, and their future classic Auckland Town Hall show. After releasing their well-received first EP in April 2016, Drax Project revealed singles 'Falling Out of Sight' and 'So Lost' to round out the year. Drax Project have a busy release schedule for 2017, with a live record, collaborations and a new record of originals all in the pipeline. Their new single 'Woke Up Late' is out Friday November 3rd.
David Dallas (Auckland - November 14 show only)
Arguably the biggest innovator in hip-hop New Zealand has seen in two decades, David Dallas has sold out shows across New Zealand, Australia and the United States, released three chart-topping albums, opened for huge acts including Eminem's Rapture Tour (NZ) and received a long list of accolades. Building up to the release of his next record, David Dallas hinted at a new direction and sound with the heavy social commentary of 'Don't Rate That' - something solidified on the 2017 release of his new album Hood Country Club.With rave reviews rolling in and a massive Australian tour just around the corner, Hood Country Club seems set to add to Dallas Dallas' impressive track record. An artist that continues to push the boundaries, it also cements him as one of the country's biggest innovators in hip-hop.
Matthew Young (Auckland - November 15 show only)
Matthew Young emerged onto Soundcloud shrouded in mystique; as he began to seep his future-sexed alt-B tracks across the internet, building into his first major project titled DIVE, an EP released mid 2015. DIVE quickly found a pedestal on music blogs and garnered him the attention of labels and publishers from across the globe. Soon after, Matthew released his track 'For You - Low Life', which showcased more of his fluency as a producer.
Click here for more tour info.
Load next