Our top picks for Laneway Festival NZ 2020.
Our top picks for Laneway Festival NZ 2020.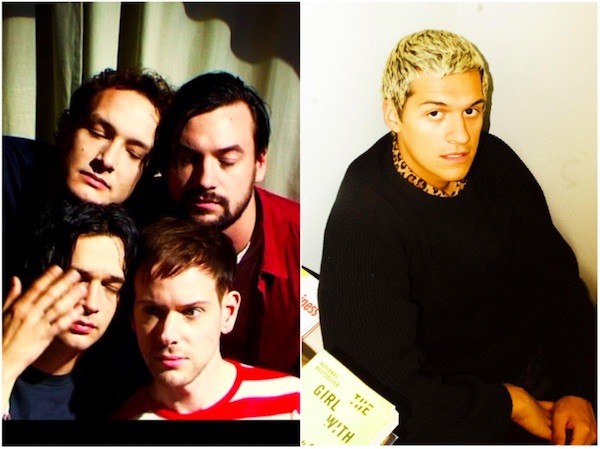 Laneway Festival NZ are set to return in 2020 at Auckland's Albert Park on January 27th with a stellar line-up,
Ahead of the festival, we've put together our top picks of who you can't miss on the day - check it out below...
#1. The 1975
In an interview with us just last month, The 1975 frontman Matty Healy told us: "I imagine we will be playing four new songs, or all the songs that are out at least, and then we'll probably change the stuff that we've been playing from previous albums."
PLUS he promised that 'Milk' will be performed live!
With their new album set to be released just a few weeks after their headline slot at Laneway, the show will definitely be one to remember - if you've ever seen them live then you'll recall their production is unlike anything else in live music today.
To prepare yourself, watch their entire Reading & Leeds set:
#2. Omar Apollo
Omar Apollo's 'Friends' EP has something for everyone - from the Prince-esque 'Ashamed' to the more stripped-back 'Hearing Your Voice', and he's more recently just dropped a collaboration with Dominic Fike, 'Hit Me Up'.
His live show looks amazing too - just watch him perform 'Ashamed' on Late Night with Seth Meyers to get a taster:
#3. Ruel
Ruel has been a constant visitor to New Zealand in the past few years - from opening for Khalid and Shawn Mendes, as well as selling out his own tours.
With his new 'Free Time' EP, Ruel has developed his own songwriting even further with songs like 'Don't Cry' and 'Painkiller' - watch his performance of the latter below:
#4. BENEE
Having just swept the awards at the NZ Music Awards this week, BENEE is on a winning streak, and she's also just released a brand new EP called 'Stella & Steve' into the world.
Having played Laneway this year, BENEE will return next year with a new live show - and we can't wait to witness it. Watch her perform 'Want Me Back' for Vevo:
#5. Julia Jacklin
We loved Julia Jacklin's debut album 'Don't Let The Kids Win' from 2016, and her latest effort 'Crushing' is just as stunning.
Her live show is equally as impressive, and seeing her on a sunny day in Albert Park next January sounds A+ to us!
Watch her latest video for 'Don't Know How To Keep Loving You':
Which she also just happened to perform live with Lana Del Rey!
Tickets to Laneway Festival are on sale now - click here to purchase.
Load next