Review: FOMO By Night - Spark Arena, January 2019.
Review: FOMO By Night - Spark Arena, January 2019.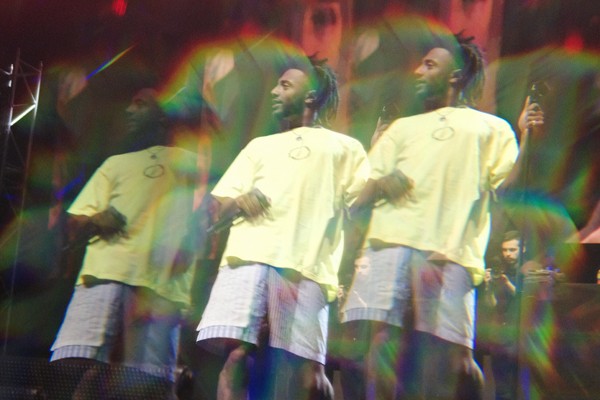 The first ever edition of FOMO (the established Australian hip-hop festival) made its way to Auckland's Spark Arena last night, with offerings including the likes of Mura Masa, Aminé, Kali Uchis, Nicki Minaj, and a slew of local acts.
Miss Kali Uchis took to the stage, bringing her acclaimed debut album 'Isolation' to life, with songs like 'Like A Stranger' and 'After The Storm' being well-received by the arena as attendees continued to trickle in. Having spent the past few years honing her craft, collaborating with the likes of Tyler, The Creator, Jorja Smith, Gorillaz, and touring with Lana Del Rey, it's take a while for Uchis to bring her live show to New Zealand, but her dedicated fans screamed with excitement when she acknowledged the show as her first ever appearance in New Zealand.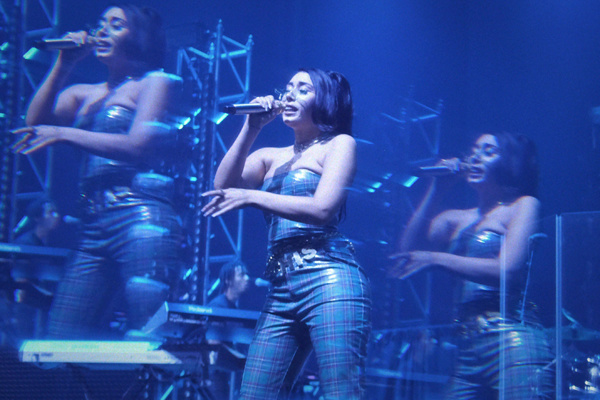 Following her set, the energetic Portland rapper Aminé took over - bringing his unique take on hip-hop to a much adoring crowd. While memes and film footage (from 'School Of Rock' to clips of Solange's 'Don't Touch My Hair' music video) played on the big screen behind him, the 24-year-old rapper bounced around the stage, entertaining the audience with songs like 'Reel It In', 'Spice Girl' and crowd-favourite 'Caroline'.
He explained at the beginning of his set that every time he said "you're beautiful," he wanted the audience to feel the love and reply, "I know," which led to a number of chants between songs, feeding the feel-good atmosphere throughout his short but sweet set.
A PSA appeared on the screen during his final song 'Caroline' which informed people, "If you ain't Black, don't say it," an important message which sadly was not heeded by many non-black fans who loudly sung along to the n-word lyric - a slight dampener on the night, and a reflection that hip-hop fans need to be held accountable and be aware of.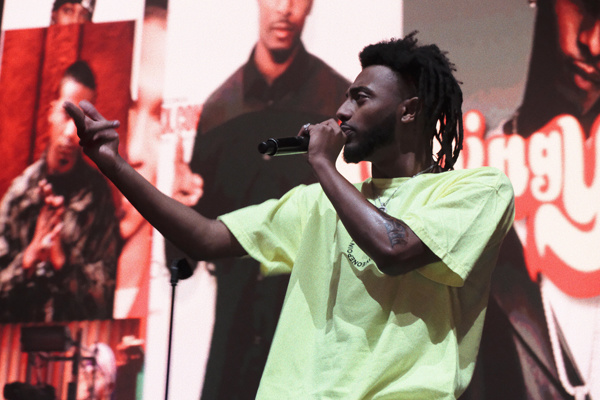 Load next