Jack Antonoff + Sounwave + Sam Dew = Red Hearse.
Jack Antonoff + Sounwave + Sam Dew = Red Hearse.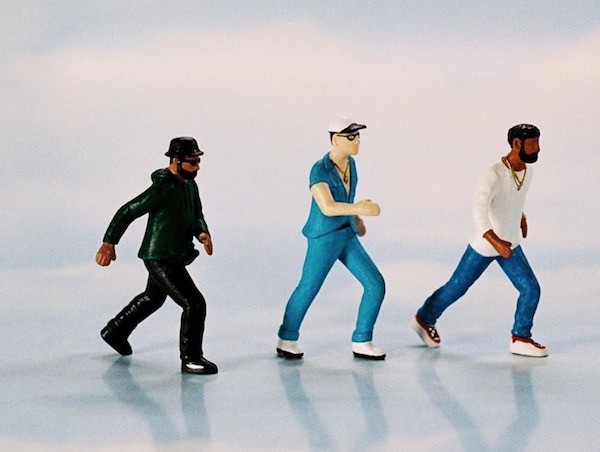 Today, Jack Antonoff, Sounwave and Sam Dew, announced a new musical project, Red Hearse - sharing two tracks, 'Red Hearse' and 'Honey' - from their upcoming self-titled debut album which is due out this U.S. summer 2019 (i.e. winter for New Zealand and Australia).
About the new project, Antonoff says: "red hearse is sam dew, sounwave and myself. we'd meet ever once in a while in california at the studio. we don't think much about what we are gonna do, we just make a plan to meet. wave plays something on his mpc, theres mic and moog. it happened like that - and something that we loved came from the three of us in the room. so we kept doing it whenever we could. then an album was alive. so many things in the art world can get over cooked / over A and R'ed / etc. we made these songs me wave sam and laura sisk engineering. thats all. no other writers producers or players. red hearse is the sound of the 3 of us in a room. i love that about these songs. i love that nobody thought it should exist - it just happens to be something that moved us. chicago / new jersey / LA
@redhearse forever"
Listen to both Red Hearse songs below...
Load next