Interview: musical crush of the week #35 - Only Girl
Interview: musical crush of the week #35 - Only Girl
ONLY GIRL
Personnel:  Ellen Murphy.
Location: London, England.
YOU WILL LIKE MY MUSIC, IF YOU LIKE.... soulful pop music that pulls at your heartstrings.
 
IF YOU ONLY LISTEN TO ONE OF MY SONGS, YOU SHOULD LISTEN TO... 'Remains', because it's the most honest, emotionally charged song that I've released so far, and really sums me up as an artist.
WATCH THIS VIDEO, BECAUSE... it's an amazing short film that gives you a glimpse into the life of three best friends on the streets of New York, as they dance and sing their way around the city as the day is dawning. The film was made by Clayton Vomero in collaboration with Dazed in 2015, and I just love the way it's shot & cut together in such a natural way; the style really reminds me of Larry Clark's 'Kids', which is one of my favourite films.
MY TOP FIVE MUSICAL CRUSHES ARE... Adam Bainbridge (Kindness), Austin Jenkins, Alex Turner, Drake, Ezra Koenig.
 
YOU KNOW YOU'VE MADE IT WHEN... you get interviewed by Nardwuar, or get booked to play on American TV!
COUP DE MAIN: If you were to curate your own music festival, who would you want to play and what would the festival be called?
ONLY GIRL: The festival would be called Murphapolooza and there's so many people I would love to play! Some of my favourite artists I would want on the line up are: Prince, Fleetwood Mac, Tori Amos, Mariah Carey, Chaka Khan, James Blake, Alabama Shakes, Kendrick Lamar, Faith Evans, Wu Tang Clan, The War on Drugs, Vampire Weekend, Massive Attack, Kindness, Sampha, Rhianna, Jamie XX, Dolly Parton, SBTRKT, Michael Kiwanuka, Father John Misty, Grimes, Robyn, TV on the Radio, James Vincent McMorrow, Lil Silva, Frank Ocean, Nick Hakim, Slow Club, Kelela, FKA Twigs, Mapei, The Staves, Beach House, Yeah Yeah Yeahs, Florence and the machine, Lana Del Rey, Drake, Mystery Jets, Christine & the Queens... I could go on!
CDM: What's the most despicable thing you've ever done?
ONLY GIRL: I can't think of anything specific, but I know that I've definitely been a bit naughty when I was younger in past relationships and told a few lies here and there, which I think is pretty despicable!
 
CDM: If you could pick any five people (living or dead) to be in your entourage, who would you choose?
ONLY GIRL: Johnny Cash and June Carter, Leonardo DiCaprio, Amy Schumer, Janis Joplin, Elvis.
CDM: Who is your most famous fan?
ONLY GIRL: Dermot O'Leary  - I did a live session for him last year and he was so lovely!
CDM: Do you believe in magic?
ONLY GIRL: Yes, definitely - I hate to think that the world could be so two dimensional! I used to love the Narnia books when I was little and I'm still waiting to find that wardrobe to take me to another universe!
CDM: What is your spirit animal?
ONLY GIRL: Definitely a dog; more specifically my family's mutt Staffy, Cherry....she's like my daughter!
CDM: How long could you go without talking?
ONLY GIRL: It depends what mood I'm in really, as sometimes I actually like to sit in silence, or go for a walk and just be left alone with my thoughts. But then other times you can't shut me up, especially when I'm with my best mates and we go into full on South East London chat!
CDM: If you could steal one thing without consequence what would it be?
ONLY GIRL: I would probably go to this amazing antique jewellers in Notting Hill and steal one of their most expensive pieces of antique gold!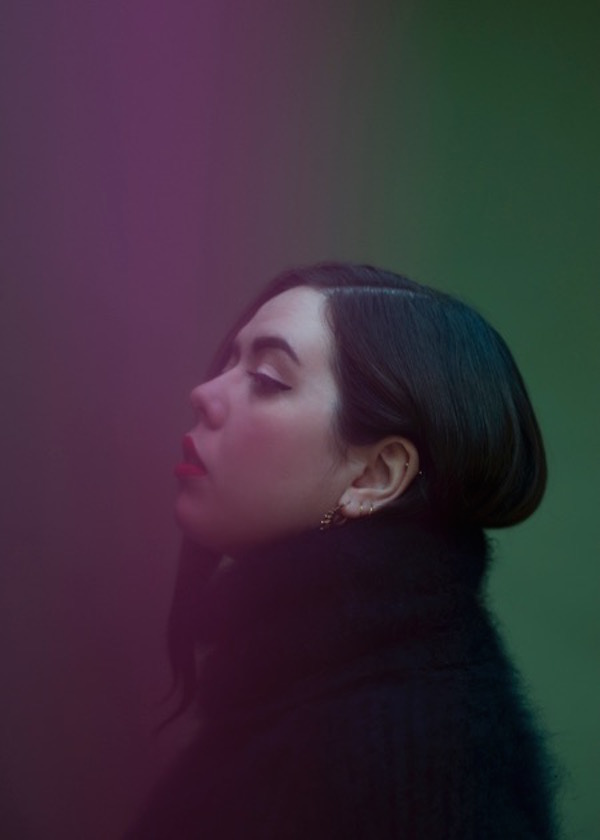 CDM: What is the most heroic thing that you've ever done?
ONLY GIRL: I guess if by heroic you mean having courage in a situation, I guess I'd say visiting my boyfriend (now husband) Jamie in hospital, every day for a year while he was in a coma (after he'd suffered a traumatic brain injury). He didn't properly wake up for about 6 months, so I would go in every day and stay for as long as they let me, talking to him, playing music, and taking him outside, going to his physio sessions & just trying to keep him stimulated! I don't think I'm some big hero, but this was a time in my life when I had to really dig deep and find the strength to pull myself through such a horrific situation, while staying strong for him.
CDM: Have you ever written a love letter?
ONLY GIRL: Yeah, I always write a bit of a love letter in cards to Jamie on his birthday and our anniversaries. Especially now when everything is so digital, it's lovely to look back on cards and letters from years ago and remember that time of your life.
CDM: What is your first proper memory, ever?
ONLY GIRL: I have a really vivid memory of performing at a dance show when i was about three, in a little yellow leotard. We were dancing to 'The Birdie Song' and I had this cardboard beak on my head, which i pulled down so far over my eyes because the sight of the audience was so terrifying!
CDM: If you were a country, what would be your national anthem?
ONLY GIRL: 'I Feel For You' by Chaka Khan, mainly because you could make some amazing entrances with that intro!
CDM: Have you ever had an out-of-body experience? If so, tell us about it.
ONLY GIRL: Hmm, no but I kinda wish I had!
CDM: Stretch your right arm out as far as you can reach, what can you touch?
ONLY GIRL: My husband Jamie, sitting next to me on the sofa.
[CDM Musical Crush of the Week #34] Glades asks… Have there ever been any obstacles you've come across during your career as a musician, if so, what did you do to overcome them?
ONLY GIRL: When Jamie was in hospital, I'd just started only girl when I suddenly found myself in this situation where making music was the furthest thing from my mind. After almost 2 years, once he was in a good place of recovery, I started writing again as a therapy to get out all of the emotions I was feeling; the anger & injustice of the whole situation, but also the feeling that you should never give up when the odds are against you. I think it was hard to come back after such a long time away, as the music industry changes so quickly and I've been playing catch up ever since-but in the end I feel like my music has more of a purpose now, with a message and a story behind it that I want people to know! In the end, I think people can really connect to the songs that I've written about this experience, especially when I perform live and am literally feeling every single lyric, almost reliving it on stage! I'm a big believer in creating something positive from a negative experience and ultimately this has made me a stronger person, and helped me to grow as a musician.
For more Only Girl, check out:
facebook.com/onlygirlmusic
soundcloud.com/onlygirlmusic
onlygirlmusic.com
Watch a live performance of Only Girl performing 'Remains' below…
Load next