Harry Styles x 'Another Man' magazine, A/W '16.
Harry Styles x 'Another Man' magazine, A/W '16.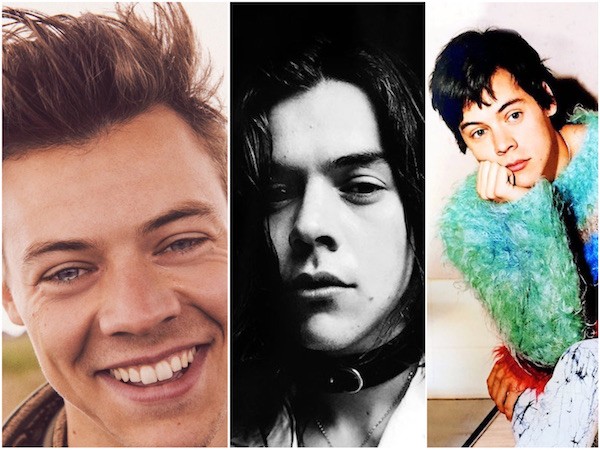 Following the unveiling of three very different 'solo' looks for Harry Styles last week, comes Another Man magazine's full editorial, which really does traverse through fashion eras.
On One Direction getting back together: "I don't know. I would never say we'll never do anything again but it's good for us to be exploring different things. I would never rule that out. It's the most important, greatest thing that ever happened to me, being in that band. It completely changed my life."
On staying grounded: "I really just go home most of the time. I go back to Cheshire a lot and walk around the same fields and it's one of the things that isn't going to change, no matter what happens. It's nice to have stuff like that where it's no different from it was when I was ten. I'm lucky that I still have a base up there."
On dealing with fame: "If you step outside of the craziness and appreciate it for the fact that it's extraordinary, see it as this amazing thing for a second, it's alright. If you just think that's how life is, that's when you lose touch. It's good to have people who can tell you you're an idiot and tell you when you're wrong. I think that's as important as having people geeing you up sometimes."
On going solo: "The nice thing for me is that I'm not coming away from the band feeling like I wasn't able to do what I wanted to do. I loved to it and it was what I wanted but I'm enjoying writing at the moment; trying new things. I've been asking myself 'what do you want to say?'"
Check out photos from the rest of the shoot below, or the three different covers here...
Load next