5 songs we're excited to see at Halsey's NZ show next April.
5 songs we're excited to see at Halsey's NZ show next April.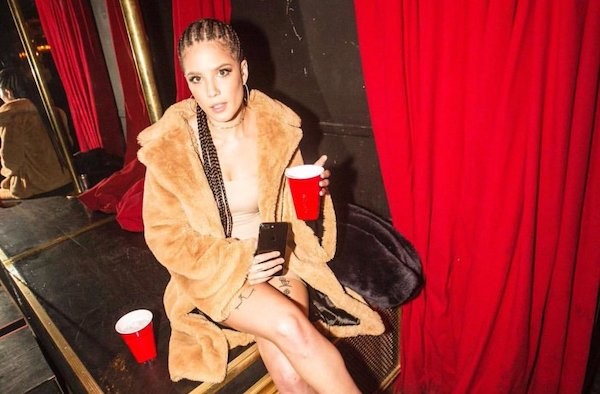 With Halsey's debut headline New Zealand show taking place on April 19th next year at Spark Arena, we've decided to compile a list of Halsey songs that we can't wait to see live.
And here's the full tour info:
"Kiwi's love Halsey. Whether it's that unmistakable voice, her take-no- prisoners attitude, or her irreverent approach to social media, there's something about the way this 23-year- old New Jersey native operates that we just can't get enough of. Luckily for us, the feeling is mutual, as Halsey is returning to New Zealand for her debut headline show in support of her latest Grammy nominated, chart topping, record hopeless fountain kingdom.
Immediately after launching itself into the top 10 in 40 plus countries worldwide and being the first number one album by a female artist in the US in 2017, hopeless fountain kingdom held special significance for Halsey's fans. Singles like Bad At Love and Now Or Never showcase a connection between artist and audience that is increasingly rare in today's musical landscape. The record's wild ambition and musical abandon has seen it garner breathless reviews from the likes of Rolling Stone and NME and recently saw Frangipane grace the cover of Billboard, Paper & Playboy Magazine.
While in Auckland earlier this year on a promotional visit, Halsey hinted at a return - that day has finally come as her debut tour is announced, returning hopeless fountain kingdom to the fans it was lovingly written for, and ensuring Halsey maintains her permanent place in our hearts."
Without further ado, here are five songs we can't wait to see at Halsey's debut headline New Zealand show…
#1. 'Is There Somewhere'
This song is a favourite amongst Halsey fans, as she's known for going out into the audience during the song - watch some footage below:
#2. 'Roman Holiday'
One of the highlights from the 'Badlands' album is 'Roman Holiday', and it's one that is still on the set-list for this tour - which we're thrilled about.
Watch Halsey perform the song from a Vevo Lift session below:
#3. 'Alone'
"This song is about being surrounded by thousands of people, but still feeling alone," Halsey precedes before performing 'Alone' live - and we're sure she feels anything but while performing this 'hopeless fountain kingdom' track live on tour:
Watch a performance of the song below:
#4. 'Sorry'
It's one of the slower cuts from 'hopeless fountain kingdom', but we're glad that it still gets performed during her tour. Watch the heartbreaking song brought to life live below:
#5. 'Drive'
Another of our favourite 'Badlands' song, 'Drive' is occasionally performed live on tour - as it's part of the VIP song request, where VIP attendees get to vote across three different songs. Watch a live performance below:
Tickets to Halsey's NZ show are on sale now - click here to purchase.
Watch the 'Bad At Love' music video below…
Load next