Haim say they hope to release new music soon.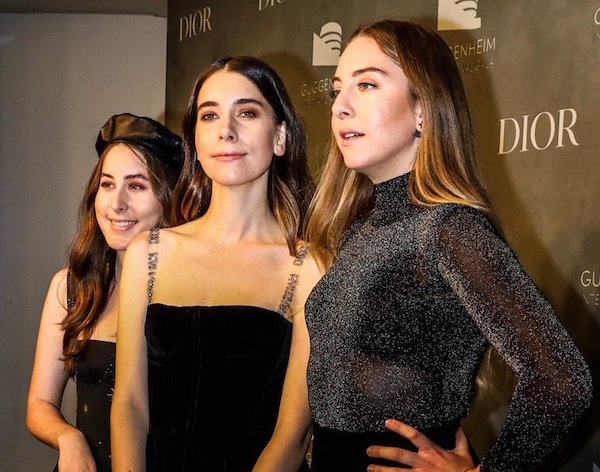 Haim fans no longer need to wonder what their favourite sisters are up to, with the always reliable Danielle today posting an update to let everyone know that the band have been hard at work in the studio and hope to release new music before Pitchfork Festival in July.
Danielle said: "hiiiiiii. wanted to update u on what's been going on recently in haim world. 1. thanks for all the love on the vampire weekend song! I'm so happy to be a part of this amazing record! and for all of you who don't know what I'm talking about- listen to their new song "this life" and you can hear me laying down some sweet bgvs 2. i know u guys have been asking about new music. good news is we're in the studio working on some new stuff that we are hoping to release before p4k fest in july. some of it is raw as fuck, some of it is for the dance floor, some of it is us just getting weird. we miss you so much and can't wait to see u soon soon soon"