Watch: 'Bumblebee' teaser trailer.
Watch: 'Bumblebee' teaser trailer.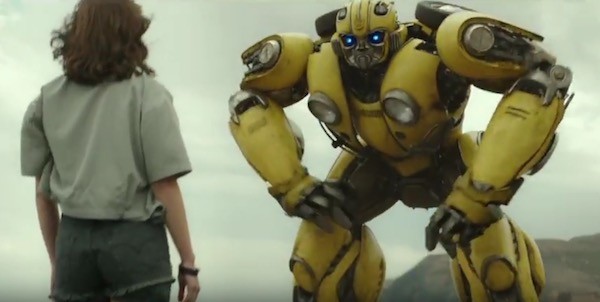 The Transformers spin-off, 'Bumblebee', which revolves around everyone's favourite Autobot and stars Hailee Steinfeld and John Cena, now has a teaser trailer ahead of its release this year in New Zealand on December 20th.
"On the run in the year 1987, Bumblebee finds refuge in a junkyard in a small Californian beach town. Charlie (Hailee Steinfeld), on the cusp of turning 18 and trying to find her place in the world, discovers Bumblebee, battle-scarred and broken. When Charlie revives him, she quickly learns this is no ordinary, yellow VW bug."
'Bumblebee' is also the first Transformers movie to be written by a woman - Christina Hodson (who is current working on 'Batgirl')!
Watch the trailer for 'Bumblebee' below...
Load next