Watch: Hailee Steinfeld perform 'Starving' on Seth Meyers.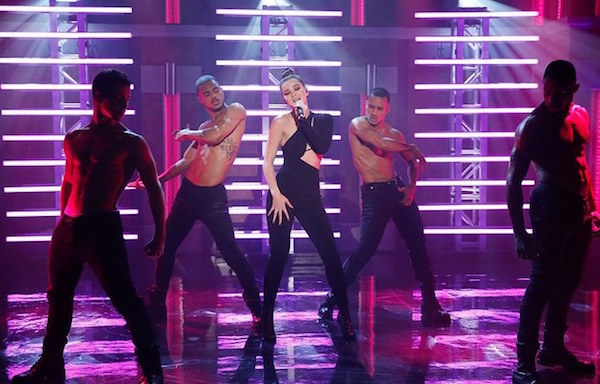 In support of her new single 'Starving', Hailee Steinfeld took to Late Night With Seth Meyers to perform the song, with a collection of shirtless back-up dancers helping her out.
Watch the performance below…
P.S. Read our latest interview with Hailee Steinfeld here.