Photo Diary: Jamie Curry x Los Angeles #2.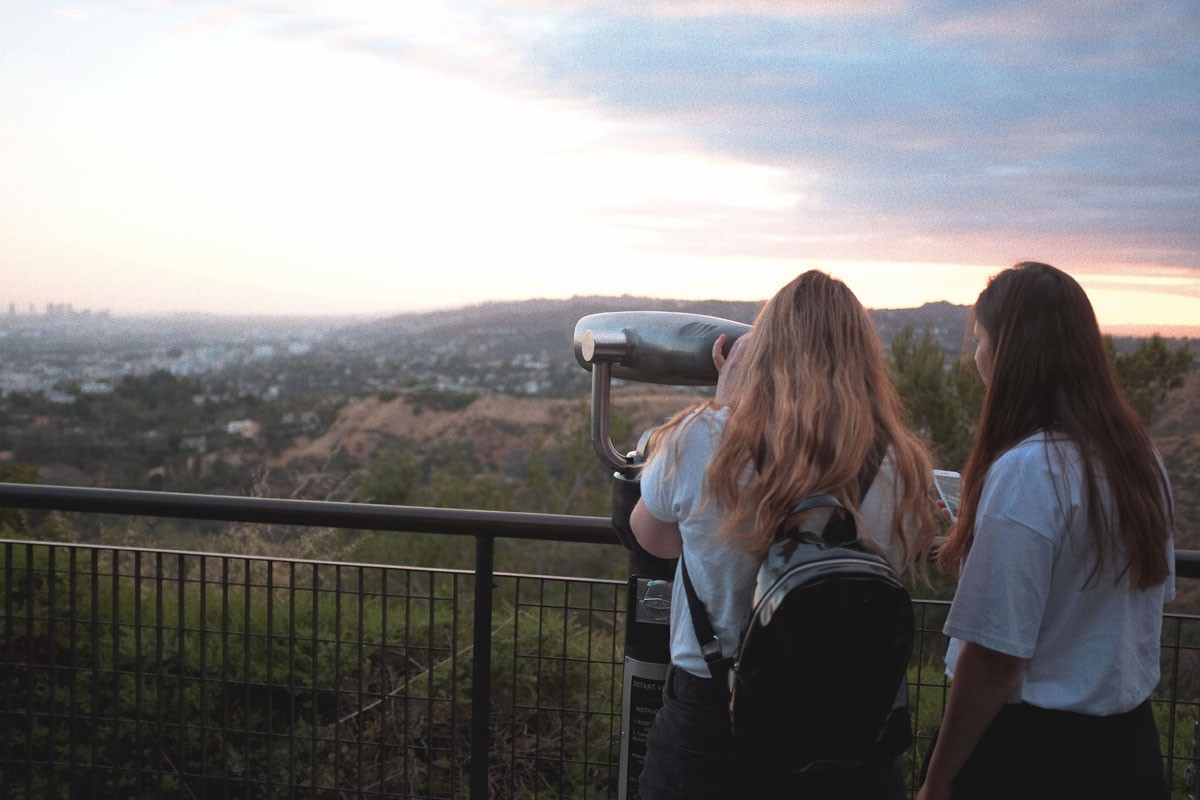 During the rest of our trip to Los Angeles with Jamie Curry (after we visited New York City the previous week), we headed to several different places that had been recommended to us - including Griffith Observatory, and the iconic Canter's Deli.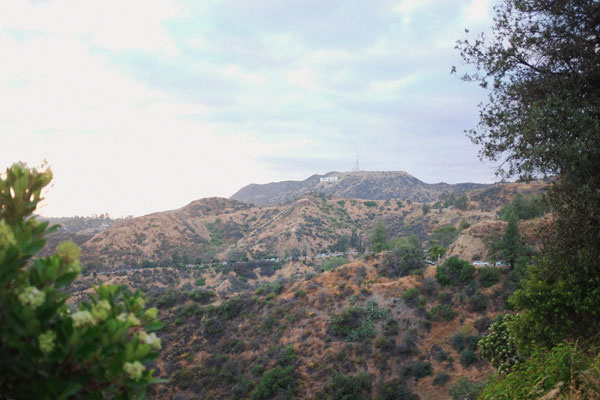 Griffith Observatory is open every day of the week except for Monday, until 10pm each night - and sits atop a hill near Los Feliz, which gives an amazing view of Los Angeles and the Hollywood Sign. Better still, entry into the Observatory is free!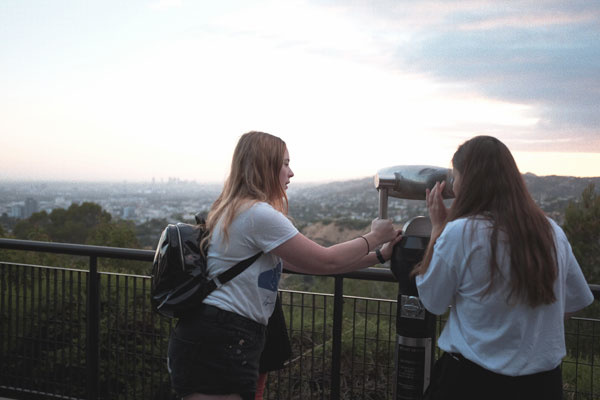 Patent Backpack - Glassons.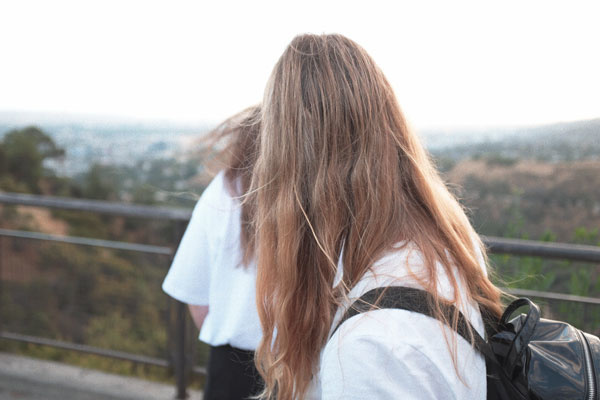 Outside on the terraces, there are viewing devices you can use for just a quarter, which gives you a close-up look at different sights of Los Angeles.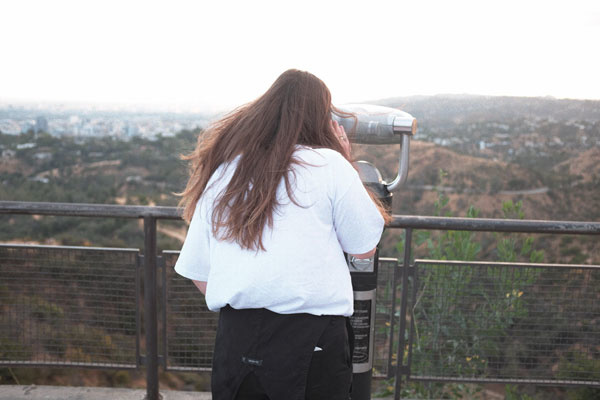 Heading there for sunset is the best time to go, but it's also super busy - we took an Uber there, but there are also buses available. The roads start to close off once the sun actually sets, so getting a bus back down is probably the easiest way to get back down - and the phone reception isn't great, so Uber can be a bit tricky.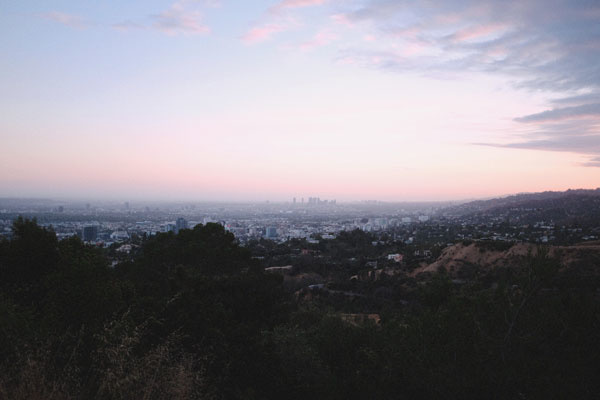 As well as the great view, the Observatory itself is a stunning building, with different terraces and places to explore on the outside.
Jamie wears: T-Shirt and Overalls - both Glassons.
From the Observatory, you can also hike up to the Hollywood sign if you feel up to it - it's a fairly arduous walk, about an hour each way - so if you decide to do it, it's best to not cut it too close to sunset.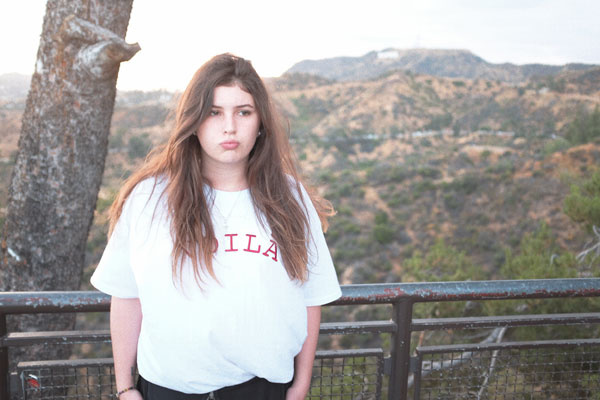 One of the other stops on our trip was to Canter's Deli, an authentic deli experience, which is not only open 24 hours, but has the best milkshakes out. And the best potato pancakes.
The deli is located on North Fairfax Ave, and has seen a number of celebrity guests over the year - from President Obama, to Guns N' Roses (who used to be regulars at the deli), Joe Jonas, Taylor Swift, and more recently Haim, who closed down the deli for a private party with their friends and family (which included Lana Del Rey, Troye Sivan, Brie Larson, and more).
It's also where they played their first ever show in their family band Rockinhaim back in 1999!
Yup, that's the ceiling.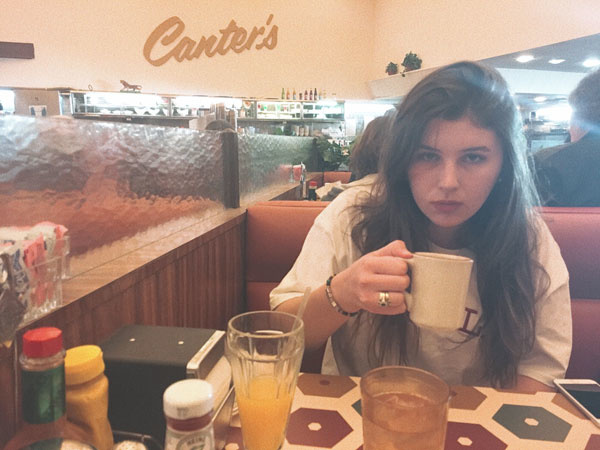 Jamie wears: T-Shirt, Glassons.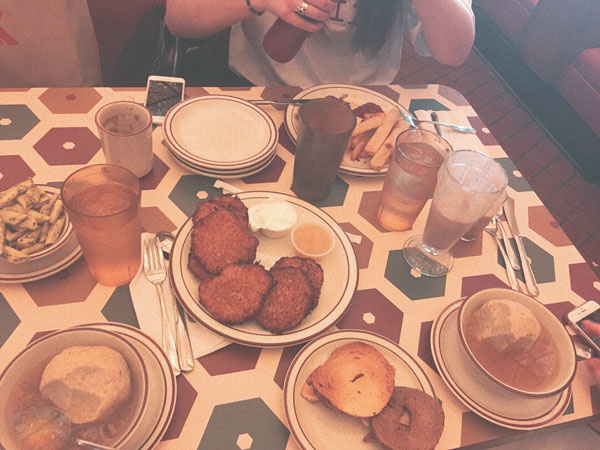 Shop more of our current favourite Glassons picks below (or just click here to browse their whole website).