Get the look: Glassons x Bardot trend.
Get the look: Glassons x Bardot trend.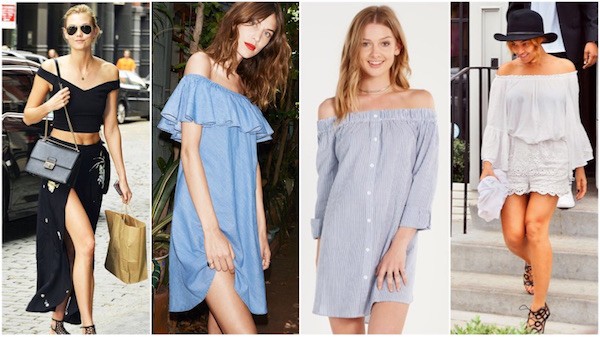 Just in time for Summer, our friends at Glassons have started bringing in a whole new range of Bardot-style tops and dresses - with the off-the-shoulder look perfect for the now warmer weather.
Named after the iconic actress, singer, and model Brigitte Bardot - it's a style that has been around for a while, with modern celebrities such as Alexa Chung and Beyoncé rocking the look as well.
Check out some of our favourites of the styles below…
- Summer Dresses
Endorsed by the likes of our total fave / mega babe Alexa Chung, bardot dresses are super practical for Summer attire - you can easily throw them on over swimware, and they're normally made of super soft materials - ideal for the hot days ahead.
Glassons stock a variety of colours and styles (I love the pinstriped one!), for every occasion and climate.

- Jersey Dresses
If you're after something a little warmer and cosier, there's a couple of jersey bardot dresses available - perfect for nighttime wear, and they're available in both a light grey and black. These would be super cute styled with some bold jewellery and sandals.

- 70s style
Channel your inner 1970s girl with these flared Bardot tops - these would look rad with denim shorts or some high-waisted jeans. If Beyoncé can rock it, so can you.

- Tops
From slouchy shirts with cute arm-ties to relaxed fits in pale pinks, there's a Bardot top to suit everyone - I'm so in love with the pink long-sleeved one!

Shop the entire Bardot trend below…

Load next