Here's a list of Florence Pugh's upcoming projects.
Here's a list of Florence Pugh's upcoming projects.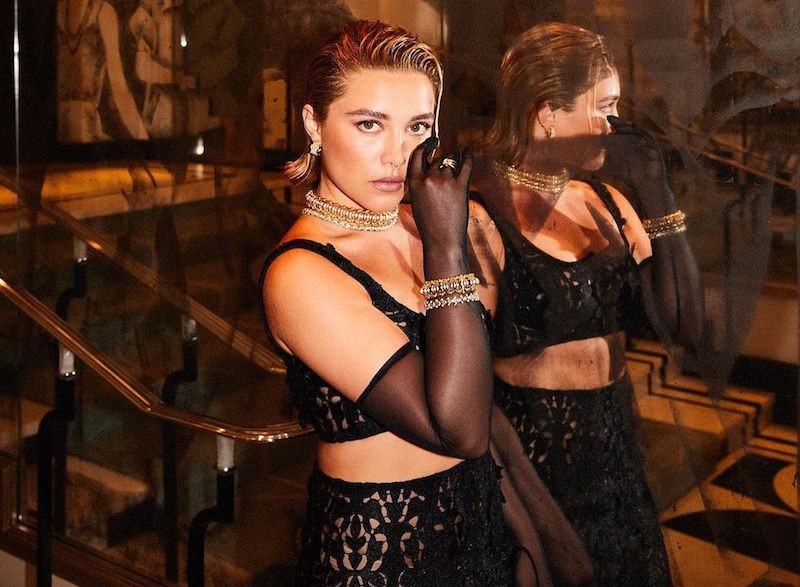 With the release of the film 'Don't Worry Darling' slowly creeping closer, we've decided to round up all of Florence Pugh's upcoming projects so you can keep track of what films to look out for. We'll update this article as more projects are added throughout the year. 
#1. The highly anticipated thriller 'Don't Worry Darling' - directed by Olivia Wilde and starring alongside Harry Styles.
"A 1950s housewife living with her husband in a utopian experimental community begins to worry that his glamorous company may be hiding disturbing secrets."
#2. 'Puss in Boots: The Last Wish' marks Pugh's first animated role. The film is directed by Joel Crawford and stars Antonio Banderas, Olivia Colman, Salma Hayek and John Mulaney.
#3. 'The Wonder' directed by Sebastián Lelio. The psychological thriller follows the 19th century story of the deeply religious 11-year-old Anna O'Donnell, who becomes a tourist attraction in her village because of her claim to have eaten nothing for months, surviving on water and "manna from heaven" rather than actual food. Lib Wright, a British nurse (Pugh) is been tasked with observing Anna and monitoring her health.
#4. 'A Good Person' written, directed and produced by Zach Braff plus starring alongside Morgan Freeman.
"Allison is a young woman with a wonderful fiancé, a blossoming career, and supportive family and friends. However, her world crumbles in the blink of an eye when she survives an unimaginable tragedy, emerging from recovery with an opioid addiction and unresolved grief."
#5. The World War II drama 'Oppenheimer' directed by Christopher Nolan. The film is packed full of stars including Cillian Murphy, Jack Quaid, Rami Malek, Benny Safdie, Alex Wolff and more.
"Physicist J Robert Oppenheimer works with a team of scientists during the Manhattan Project, leading to the development of the atomic bomb."
#6. The Netflix limited series 'East Of Eden' written and executive produced by Zoe Kazan. 
#7. Pugh is producing and starring in 'The Maid' based on the novel by Nita Prose. The story follows Molly the maid, who leaves every room perfect and pristine, while getting to know each guest's dirty secrets, and explores Molly's descent into the murderous underbelly of her gilded workplace.
#8. The Apple TV+ film 'Dolly' - although the project is not greenlit with a script still needing to be penned, plus a director not attached, Pugh is attached to star. 
According to Deadline: "The film is a sci-fi courtroom drama in which a robotic "companion doll" kills its owner and then shocks the world by claiming that she is not guilty and asking for a lawyer. The film, which is inspired by Elizabeth Bear's short story of the same name, has elements of both classic courtroom drama and sci-fi."
Load next