5 reasons to watch 'Baby Done' in NZ cinemas now.
5 reasons to watch 'Baby Done' in NZ cinemas now.
One of New Zealand's most beloved comedians Rose Matafeo stars alongside UK actor Matthew Lewis in 'Baby Done' - out in New Zealand cinemas today - a tale of Zoe (Matafeo) getting pregnant with her long-term boyfriend Tim (Lewis) and both of their differing reactions to the news.
To celebrate the film's release, we've put together five reasons you should head to the cinema to watch the film - check them out below:
#1. Rose Matafeo and Matthew Lewis have hilarious chemistry together - watch them learn slang from each other:
#2. The film received a glowing review from The Guardian, who praised Matafeo's performance saying: "Matafeo's wonderful, compulsively affable performance is core to the film's irresistible good naturedness: its spirit, pluck, bounce. You want to be her friend, and in a strange way you feel like you are her friend."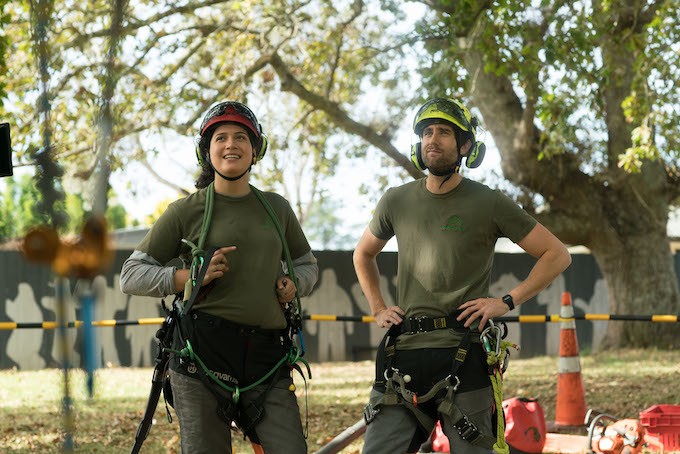 #3. New Zealand's own Clarke Gayford conducted a hilarious parenting knowledge quiz with Rose and Matthew - watch it below:
#4. Matthew Lewis describes himself as the "least good person involved" in an Instagram post about the film - and the film includes an array of New Zealand comedians including Rachel House, Madeleine Sami, Emily Barclay, Kura Forrester, Angella Dravid and Alice Snedden.
#5. The film was executive produced by Taika Waititi and Carthew Neal, who have been responsible for other iconic New Zealand films, 'Hunt For The Wilderpeople' and 'The Breaker Upperers'.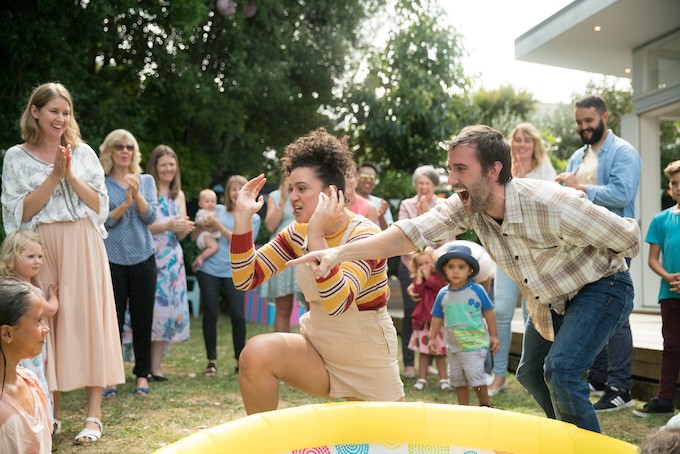 'Baby Done' is in New Zealand cinemas now - click here to check screening times, and watch the trailer below:
Load next