Review: Feist - Powerstation, November 2017.
Review: Feist - Powerstation, November 2017.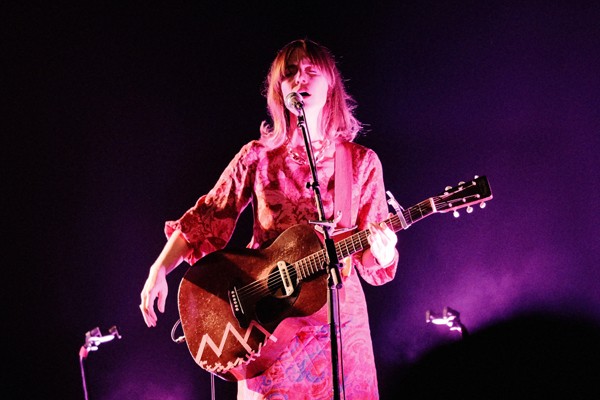 Feist received a warm welcome for her return to New Zealand last night at Auckland's Powerstation, following her last visit to our shores back in 2012 with Laneway Festival. Having released her fifth album 'Pleasure' earlier this year, she's been taking the album to select touring dates with a two-hour show, with the first half of the show being the entire 'Pleasure' album being played from beginning-to-end.
As Feist told us just a few weeks ago about the decision to highlight that album, she said: "It's what I care about, it's what I'm interested in. And it just felt that if an album is called 'Pleasure', shouldn't the experience be a pleasure for me? <laughs> So I'm doing what I want!" And do what she want, she did - much to the delight of all those present for the very special show.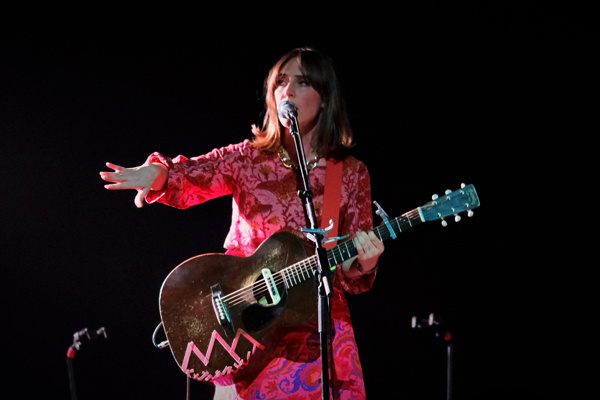 The Powerstation was transfixed by her spellbinding performance for those two hours - from the heartachingly romantic sentiment captured in 'Any Party' melting even the coldest of hearts, to the "ode to adulthood" of 'I'm Not Running Away', the 'Pleasure' album was truly brought to life live - with just Leslie Feist, and three other band members (one of whom happens to be a New Zealander!).
Ending her 'Pleasure' run with a simple, "That was 'Pleasure', and it was a pleasure," Feist turned back the clock and delved right into her older catalogue with 'My Moon My Man', from her earlier 'The Reminder' album. The rhythmic drama of 'A Commotion' preceded her version of Nina Simone's 'Sealion', with the audience echoing her words in an extended outro of the song.
An encore saw Feist return to the stage to perform two songs acoustically ('Mushaboom' and 'Gatekeeper'), before ending her performance with a rendition of the decade-old '1234' which had been re-designed to showcase the journey the song has been on. Not one person left the venue who wasn't in awe of Feist's talents, and with hecklers even yelling at her to return soon, let's sure hope she does.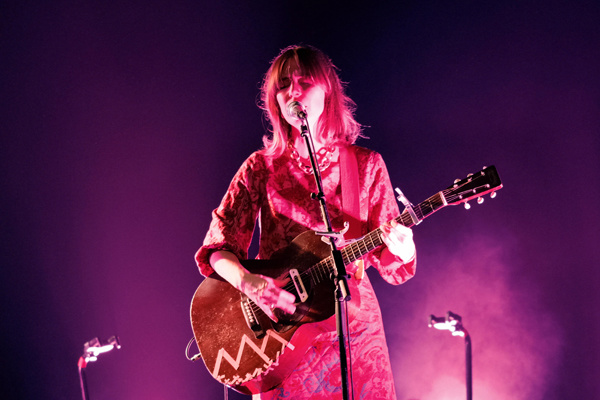 Set-List:
Pleasure
I Wish I Didn't Miss You
Get Not High, Get Not Low
Lost Dreams
Any Party
A Man Is Not His Song
The Wind
Century
Baby Be Simple
I'm Not Running Away
Young Up
My Moon My Man
A Commotion
Sealion (Nina Simone cover)
The Bad In Each Other
Anti-Pioneer
I Feel It All
Let It Die
Encore:
Mushaboom (Acoustic)
Gatekeeper (Acoustic)
1234


PHOTOS TAKEN WITH FUJIFILM'S NEW X100F CAMERA - click here for more info.
Load next