An Ed Sheeran x '÷' appreciation post.
An Ed Sheeran x '÷' appreciation post.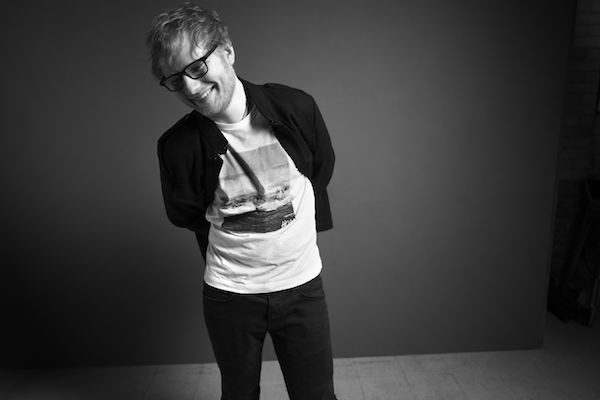 In celebration of the release of Ed Sheeran's new album '÷' - out today! - we've compiled a list of things to celebrate about our favourite honorary New Zealander.
Here's the official low-down on the album:
"÷ (pronounced "divide") - Ed's third studio album – is on course to become one of the most significant global album releases of 2017 and sees the 25-year-old Suffolk native in his finest form yet. The genre-defying LP is the result of an artist who consistently pushes himself in new directions, uncovering fresh musical ground using a seemingly limitless musical vocabulary. Drawing inspiration from a host of personal experiences and subjects, Ed takes you through a hugely personal journey; be that reflecting on past relationships, family memories, his musical career or his time off travelling the world in 2016. Musically ÷ is an array of beautifully orchestrated and emotive ballads, impassioned raps laid over hip hop beats, timeless acoustic guitar masterpieces and innovative, idiosyncratic pop music."
Now here are five things we currently appreciate about ol' Sheerio:
#1. Prior to the release of the album, Ed spent some quality time in his second home - yup, New Zealand! He spoke about it in an interview, even revealing that he might become a citizen.
"I did ask for citizenship and I think we got an email from someone involved with that. So maybe that's going to happen. I could be a citizen."
He went on to say: "I've always said that if a world war breaks out, the one place I would go to is New Zealand because no-one is going to be bothered to come that far to invade."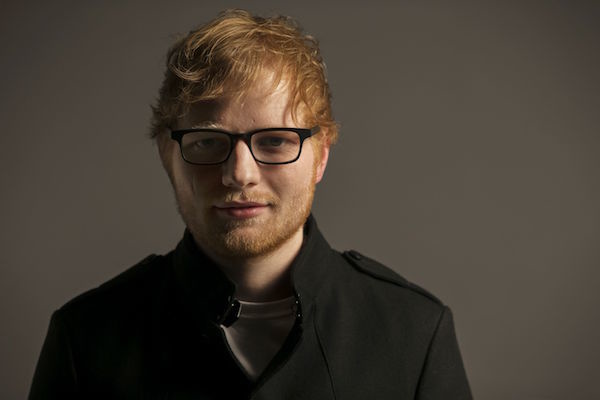 #2. He teamed up with Jimmy Fallon and The Roots to perform a version of his song 'Shape Of You' with classroom instruments, and it's just as adorable as you can imagine.
Watch the performance:
#3. He spoke to GQ magazine ahead of the album's release, sharing insights about just how involved he is about his career - and knowing every detail about it.
He said: "I have a data sheet emailed to me every week. What's the problem with doing it? It's so fun. You're not going to have success by working just for the love of it. Looking at a sales sheet you can see where you need to do that work. My benchmark for the second album was Coldplay. This album it's Springsteen. I'm obsessed with how his career spans constantly doing stadiums and putting out work that is centre but left of centre. I bet he cared about stats and figures as well."
His ambition is statistical this time around, as he went on to say:  "I did 14 million of x and I want to do 20 million of ÷. I know music isn't about competition, and you'll get old rockers saying, 'Why does he care about numbers and figures?' but I've made my album. I love my album. It's the best album I could have made – it's the best creative thing – so why not want to win? Why not want to sell 20 million?"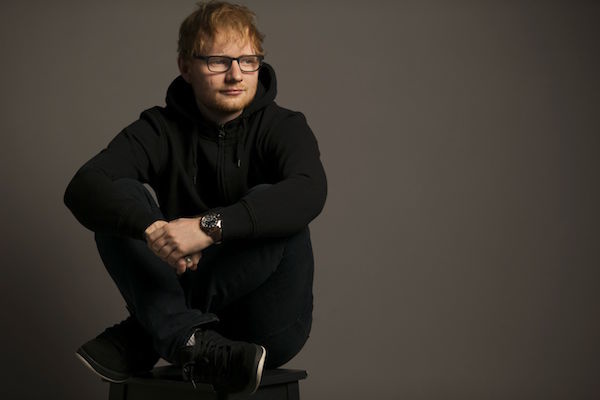 #4. He has the MOST adorable cats - so this point is just a mere appreciation of their cuteness…
#5. His cover in the BBC Radio 1 Live Lounge of fellow Brits Little Mix's 'Touch':
While you're here, you may as well watch his 'Shape Of You' performance too, 'cuz why not?
Click here to purchase Ed Sheeran's new album '÷'.
Watch a live performance of 'How Would You Feel (Paean)' music video below…
Load next