A 'Swiss Army Man' appreciation post.
A 'Swiss Army Man' appreciation post.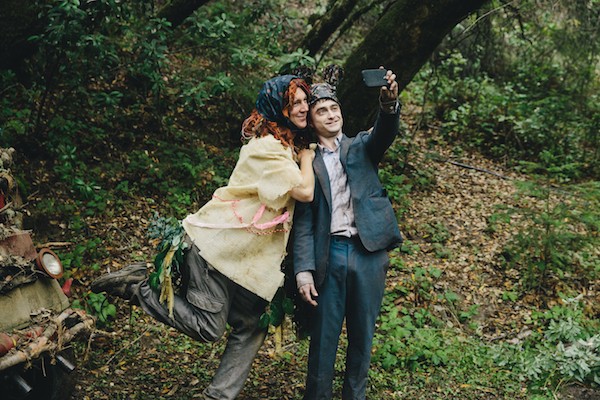 In celebration of the release of Daniel Radcliffe's new film 'Swiss Army Man' coming out on DVD - we've compiled a list of things that we appreciate about the film.
But first, here's some official info:
"A wholly original, enormously entertaining, and deeply heartfelt look at what it means to be human, SWISS ARMY MAN is the feature film debut of acclaimed music video directors Daniel Scheinert and Daniel Kwan (collectively known as DANIELS, and responsible for the beloved Turn Down For What video, among many others). Bursting with limitless creativity in both form and content, SWISS ARMY MAN goes from the absurd to the emotional to the whimsical to the profound and back again. 
Hank (Paul Dano) is stranded on a deserted island, having given up all hope of ever making it home again. But one day everything changes when a corpse named Manny (Daniel Radcliffe) washes up on shore; the two become fast friends, and ultimately go on an epic adventure that will bring Hank back to the woman of his dreams."
And here are five things that we appreciate about the film:
#1. It's very controversial - in the best way possible. Screening at Sundance, the film received mixed responses, and according to Variety, a "continuous stream of audience members kept standing up and bolting for the door throughout the film."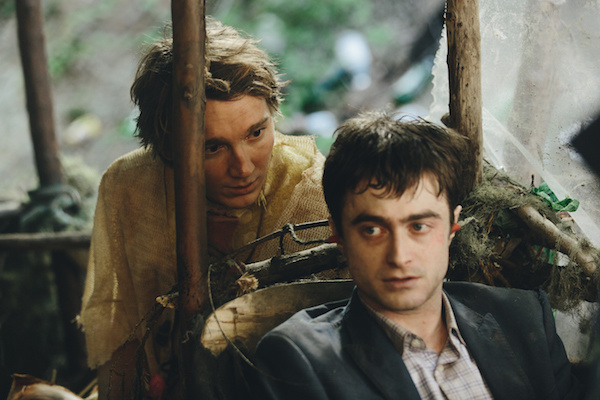 #2. Despite receiving walkouts from its screenings at Sundance Festival, directors Dan Kwan and Daniel Scheinert won the Best Director or Directing award in the U.S. Dramatic category at the very same festival.
Watch a 'Pillow Talk' interview with the directors below… 
#3. In an interview with The Guardian, Daniel Radcliffe spoke about how people were fixating on the farting element of the film, explaining how he found it difficult to explain to people the essence of the film. He said: "You can't give an accurate impression of Swiss Army Man in three minutes. And people fixate on the farting, which makes you want to go: "Yeah, but it's also really beautiful and weird, and there's nothing else like it."
Read the interview in full here.
#4. Paul Dano is the other lead-star of the film, who you might also recognise from playing Brian Wilson in 'Love & Mercy', as well as starring in 'Little Miss Sunshine'. Watch him talk about his decision to take on the role with Stephen Colbert below:
#5. Radcliffe also spoke with Stephen Colbert about the three words that sum up 'Swiss Army Man' - watch them discuss the hilariousness below:
#6 - BONUS ROUND! As a bonus, the song 'Montage' from the film (which is soundtrack by Andy Hull and Robert McDowell from Manchester Orchestra) has a music video - and the music video features Dano and Radcliffe singing, it's so great. 
Watch the lyric video below:
'Swiss Army Man' is out on DVD today - click here to purchase.
Watch the 'Swiss Army Man' trailer below…
Load next