Interview: Physical x Converse.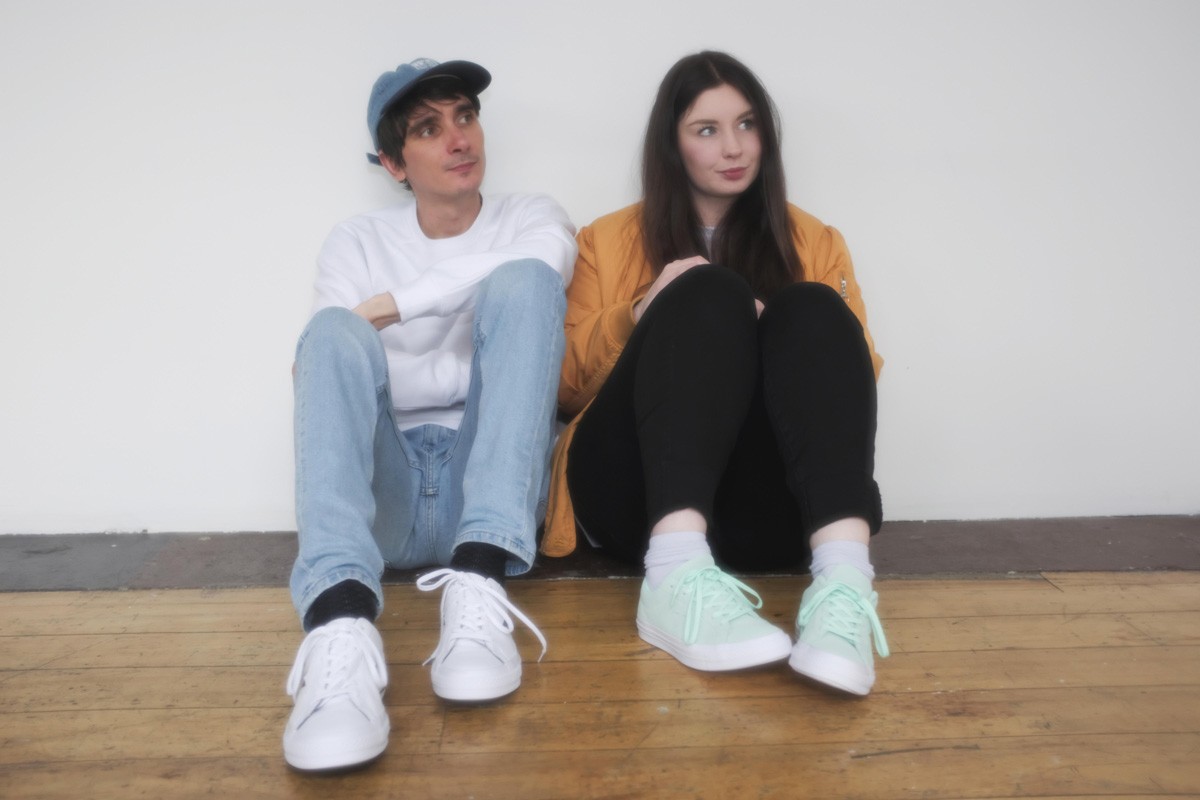 "It is physical because it's so real, it's not fabricated at all," says Julia Parr, talking about her duo Physical, which is made up of her and fellow Wellingtonian Nik Brinkman.
The two met in New York City at a karaoke bar, and after working on one song together (which was initially for Brinkman's Ghostwriters Collective), they ended up deciding to turn it into a whole project, and week by week they'd add songs under their belt, until a full album was complete. The Wellington-based duo have just one officially released song to their name thus far in the form of 'Islands', a lush electro-pop song, about which they told Nylon that they "wanted the track to evoke that floating feeling of being in paradise, but with an unsteadiness, the feeling in the pit of your stomach that something isn't right."
With a full-length album already recorded and nearly ready to be released into the world, there's no doubt that 2017 is set to be a very exciting year for the band - who are also currently planning their live debut.
We spoke to Physical about their upcoming album 'Ride It Out' (which will be dropping very soon), their debut single 'Islands', and the importance of image to the duo…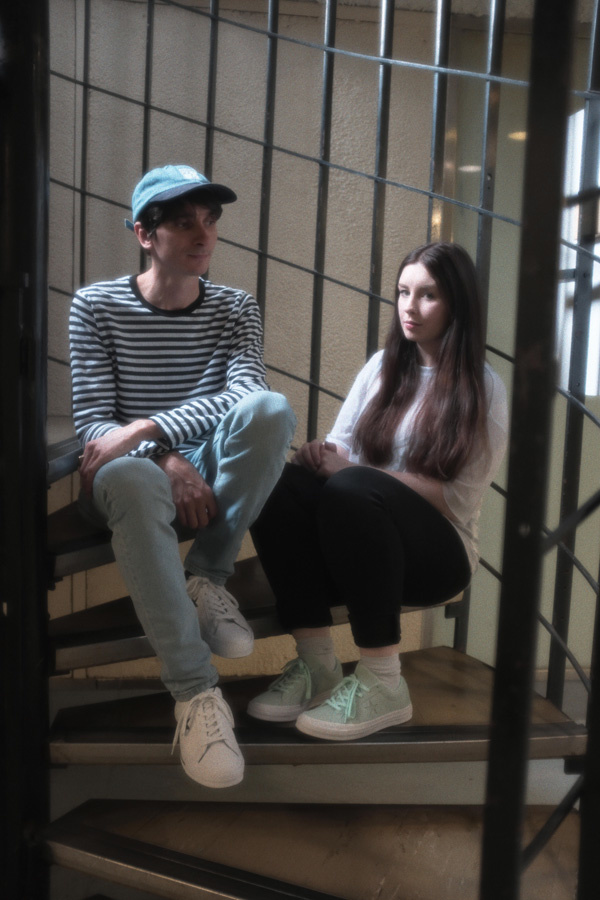 [Physical are wearing the new Converse One Star sneaker in all photos]
COUP DE MAIN: How do you integrate style and fashion into the overall concept of Physical?
NIK BRINKMAN: We've thought about blue as a thing we both love in terms of our image.
JULIA PARR: Physical comes back to sportswear, and sneakers - we're not sporty people, so it's not really what it's about.
NIK: The name came to us at the gym--
JULIA: I was at the gym, and was like, 'What about Physical?'. So I definitely think about that when I'm thinking about image. But I also have a drapey black vibe, and I think fashion-wise, the juxtaposition of sneakers with elegant black stuff, I really like.
CDM: How would you style your own pair of Converse One Star sneakers?
JULIA: I would wear them with cuffed jeans and a bomber jacket.
NIK: They have quite a sporty touch to them, which I like.
CDM: If the Converse One Star sneaker were a song, what would it be?
NIK: Michael Jackson's 'Thriller'.
JULIA: This is so hard. Literally the hardest question. Is it weird that I'm thinking of Katy Perry? 'Firework'? I think it's because of the stars on the shoes. That's my song.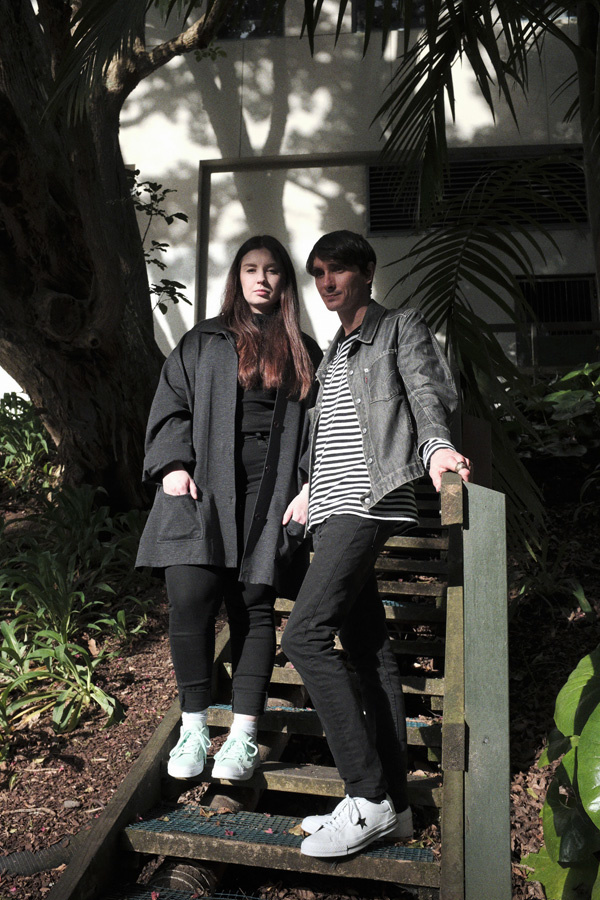 CDM: What was the timeline of writing/recording for 'Ride It Out'?
JULIA: We've sat on it for about a year.
NIK: We mastered it in September last year.
JULIA: So it's been finished for a long time.
NIK: And we started recording a year before that. It took us about a year to record the whole thing…
JULIA: A year to write and record.
NIK: That was mainly meeting up once every two weeks, something like that. We did a Wednesday night.
JULIA: We took our time with it because we weren't really in a rush, we wanted it to come naturally.
CDM: What song took the longest to do? And what took the shortest?
NIK: 'Gold' came really easy. It was the first one we did. That was super fast - it was for my Ghostwriters Collective project. That started the ball rolling for the other tracks. [The hardest] lyrically, it would've been 'You Can't Have Me'. Julia spent a good few months on that one.
JULIA: Lyrically, that was probably the thing that took the longest. I kept changing them around and not being happy with things. Eventually, it just sort of stuck.
NIK: I kept hearing it, and was like, "It's so good!"…
JULIA: And I'd be like, "No, it's not good enough."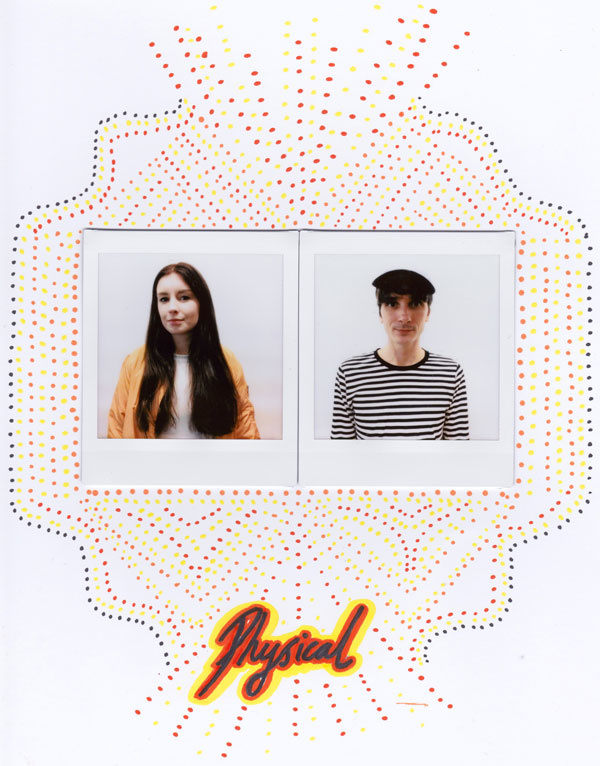 CDM: How does the Physical songwriting/production process work?
JULIA: We did things kind of backwards to how I've done things in the past, in that we haven't played anything live. So we did it all by writing and recording - so Nik would send the stems of a track, and I would figure out vocally what I wanted to do over the top of it. We'd bring it together, and our friend Bevan was involved too, and he would help us out with a bit of production stuff.
NIK: We would usually write the demos, I'd send it to Julia, she'd find a good lyric or melody. Then we'd just get together and do it together - kind of refine the arrangement.
JULIA: But now we're trying to put the live set together, and it's harder because we're going to have to arrange them all again to play them live - rather than getting the live performance and then putting that into an album.
CDM: Do you normally write based on a melody?
JULIA: It's melody-based, and then the lyrics fall into place. I do that thing that I think a lot of songwriters do where they mumble weird words, so if you listen to the first recordings of it it's just--
NIK: Gibberish. She'd often send me phone recordings of her, in her room, playing the song, and humming something over it.
JULIA: I'm so lazy. I'm like, 'I could get out my microphone, or I could just record into my iPhone.'
NIK: It's enough to get the idea of what it's going to sound like.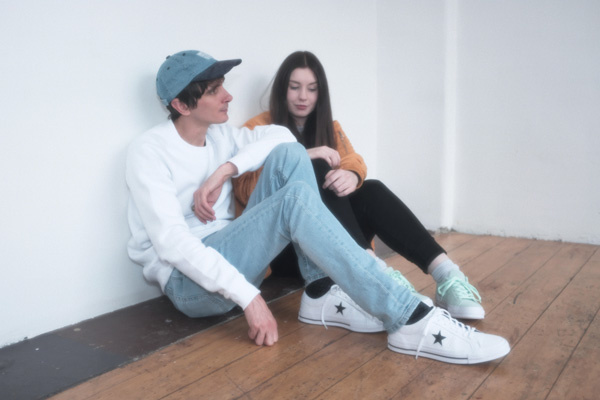 CDM: Why did you guys decide to release 'Islands' as the first song from Physical?
NIK: I don't know…
JULIA: We thought it had a really nice feeling.
NIK: We didn't know if we should go with something slow - because the album has some slow things and some fast things going on.
JULIA: It has some really upbeat stuff, but then it's got stuff like 'Islands' - but 'Islands' still has that more mainstream, poppy sound that we like. We didn't want to jump in there and put something that's really upbeat out there, we wanted to do something with a bit more feeling. The song that we're releasing next has a similar vibe, it's softer - it's funny that we're releasing two songs that are the chillest. Our album has a lot of upbeat stuff.
CDM: In your statement about 'Islands' to Nylon, you said that the album includes some of the most personal songs you've written. With Physical, do you think it's important for your songs to be a reflection of your own life and experiences?
JULIA: Yeah, totally. When I started writing the songs, I was in a place where I felt like I needed to express myself. A lot of it's more relationship-based, and I felt like I had a lot to say. So I really wanted to express that in my songwriting. Previously, I've always written about a theme or a feeling, rather than an event or a person. I really enjoyed changing my songwriting.
NIK: It was quite direct. I thought it was a good mix of really meaningful and honest, but saying it in a basic way - which I like.
JULIA: It's not necessarily poetic, it's more just honest.
CDM: You've both had previous musical endeavours - how do you think Physical differs to these? In terms of writing together, and approaching music creation?
NIK: For me, it was way easier because we didn't plan to do an album. We didn't plan any of this. It just unfolded. For me, it's quite different because in the past I've done things like Junica where you have an end-goal in mind - you think about, 'What producer? What engineer?' But on this, we just did it ourselves.
JULIA: It started with one song, and then we thought, 'Why don't we do a few more songs?' Then, 'Why don't we do a whole album?' It was really natural.
NIK: It was really easy doing it once a week; working on a new track. And Wellington is kind of removed from the Auckland [music] industry, it was quite chilled out doing it there.
CDM: Your previous projects also both had record labels and/or management involved, but Physical is just you guys. Is this a deliberate decision? Do you want to have that total control over everything?
NIK: We just haven't crossed that bridge really. We thought we'd finish the record first.
JULIA: We'll see how we go on our own.
NIK: It's been nice - recording it all ourselves.
JULIA: It's definitely kept it more casual, which I'm into. But we're obviously not opposed to management.
NIK: You need help, to some degree, to get your stuff out there. But at this stage it's been just us figuring it out - we'll figure it out when the record drops.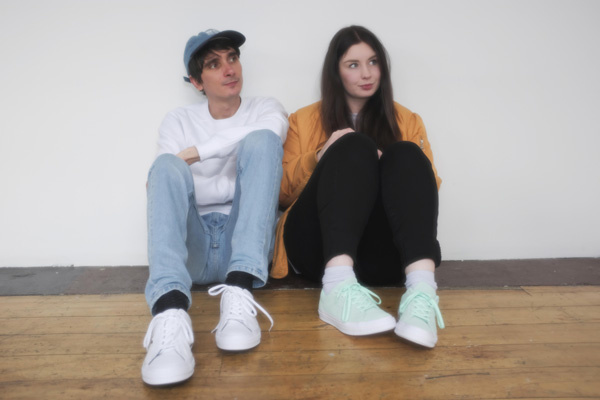 CDM: How are your plans going for playing a live show? Do you have any ideas about what the Physical live show will be like?
JULIA: I'm so keen to get back into live music, I haven't performed in so long.
CDM: When did you last play with Black City Lights?
JULIA: It was our last show, which was March of 2015.
NIK: I remember going to that show, and thinking, 'Man, Julia's good!' <laughs>
JULIA: The Wellington music scene has changed so much for me. We'd go to gigs every weekend, there were so many places to go.
NIK: It's been hard [planning a live show].
JULIA: An old friend of mine is going to play drums with us - he's from when I was at jazz school. I've been really, really keen on getting live backing vocals. My last band was just two of us on-stage, and more backing vocal tracks - and I really just love the idea of having two or three-part harmonies live. I used to play in a little country quartet, we all played instruments and sung in four-part harmony, so I love that.
CDM: So how many of you do you think there'll be in the live set?
NIK: Four to five. Logistically it gets hard on-stage.
JULIA: The thing with Wellington musicians, is that no-one's in one band. Everyone's in everything. So it's hard to find time.
CDM: Nik, you started Ghostwriters Collective as a way to explore freedom for yourself, and for other songwriters. How has that project been going? Is it something that you're still doing?
NIK: It is, but Physical is more of a focus. I've still got some songs I haven't finished yet, but I will continue. I don't have a deadline on it, it's more of a casual thing. When I want to do one, I'll do one. It's not a priority at the moment, but I'll keep going forever. It's been really fun having that as an outlet for sure, as a way to try a new style that I wouldn't want to do a full project for. It's great for meeting new people, and writing with new people too.
CDM: What do you think the strongest human emotion is?
NIK: I'd say love, maybe.
JULIA: I'd say passion - in all senses of the word. Intense passionate love, but also angry passion; passion when you're so passionately angry at something. It's so powerful.
The new Converse One Stars are available now online (click here to purchase) and at Converse St Luke's, Converse Manukau, Converse Sylvia Park and selected retailers across the country.
Listen to Physical's song 'Islands' below…