Charlie Heaton on the cover of Flaunt.
Charlie Heaton on the cover of Flaunt.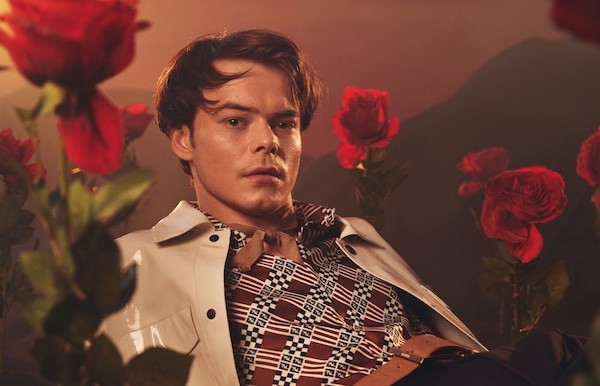 'Stranger Things' actor Charlie Heaton covers the latest issue of Flaunt magazine, styled in Spring/Summer '18 pieces from the likes of Balenciaga, Raf Simons, Fendi, and Jimmy Choo.
On the overnight success of 'Stranger Things': "You all hope when you do a project and you see it from the inside that it's going to be a great success. I remember getting to the end of season one. Me, Joe [Keery] and Natalia [Dyer] had become really close and I remember us all saying goodbye, wondering if we'd ever see each other again. Really, we had no idea that it was ever going to be as big as it was globally. I was in Spain when it came out and I had people in this tiny little town coming up to me. I've now traveled all over the world—it really has gone everywhere and it seems to just keep on growing."
On his role in the upcoming X-Men New Mutants series: "It was like, 'I'm going to be a superhero!' It was so exciting... There's always a worry when you pick a franchise and you're going to be doing it for maybe quite a lot of years. It needs to be the right thing, and for me with this one they are trying to do something very different. X-Men is a very cool franchise because it has these people who are flawed, they go a bit into that outside vacuum...it has a very human story to it."
Read the full interview here.
Load next