Ryan Gosling signing a fan-painting of his face at the 'Gangster Squad' premiere.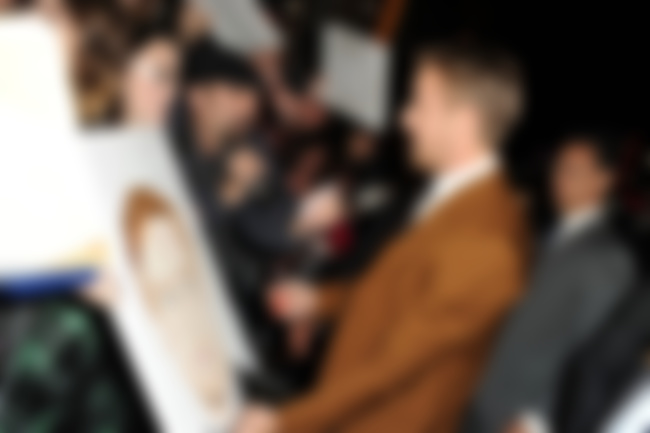 Cute! Ryan Gosling found himself face-to-face with a drawing of himself at the world premiere of his new film, 'Gangster Squad'.
...and 'cuz Gosling is awesome, of course he happily signed the portrait for the female fan.
Ah, bless.