Review: Billie Eilish - Spark Arena, September 2022.
Review: Billie Eilish - Spark Arena, September 2022.
Photos by Phil Walter / Getty Images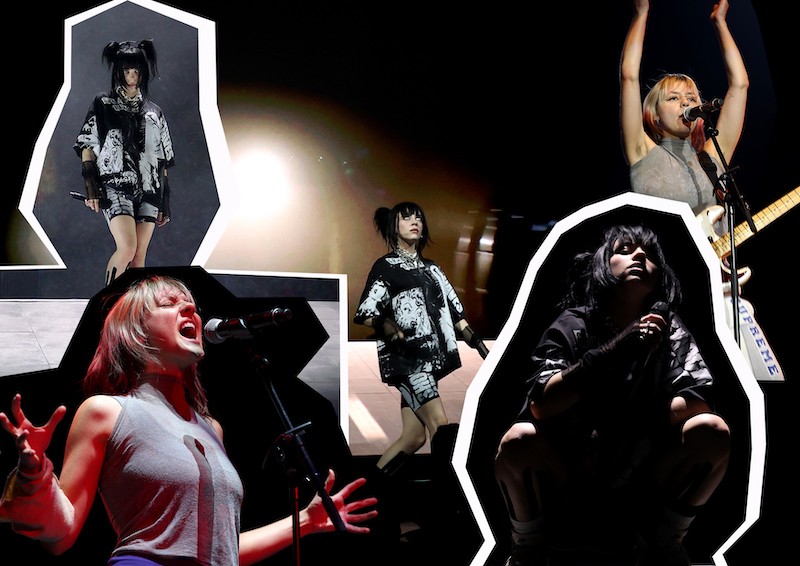 "Why, hello there," playfully greeted Billie Eilish to her crowd of adoring thousands gathered at Spark Arena on a Thursday night to see her - continuing: "It's nice to be back." This show marked Eilish's return to Auckland since she was last here in 2019, when she played her very first arena show ever (also at Spark Arena). She fondly reminisced with the crowd as she recalled "bawling [her] eyes out" of happiness immediately after that show. 
Opening with the haunting 'bury a friend', Eilish set the energetic tone for the rest for the night with the crowd following suit with ease. With only a few years of playing arenas under her belt, she commanded the stage - travelling with ease over her monstrously haunting set (including a large ramp marking the centrepiece of the stage), and inviting you bones and all into the world of Billie Eilish.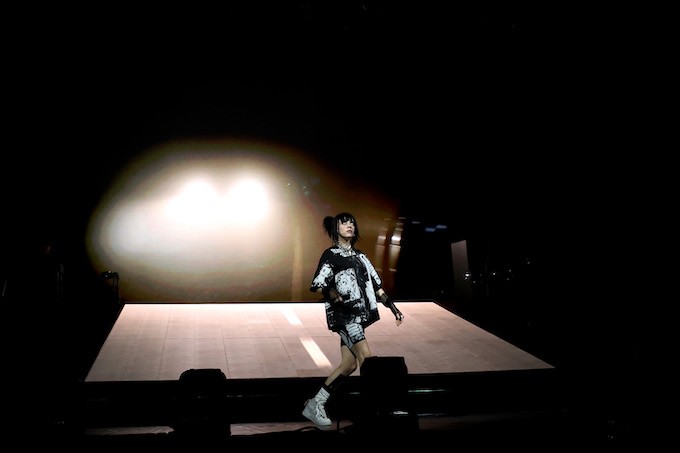 Eilish only had three rules for the night ahead: "Don't be an asshole, don't judge anybody in here, and have fun motherfuckers." The accompanying visuals were meticulously and thoughtfully placed, echoing the emotions of the songs across the arena. Memorably, slow-motion dancing legs darted across the screen during 'Billie Bossa Nova', while murky shark infested waters devoured the screens during 'ilomilo' which would send shivers down anyone's spine - ironically, Eilish once said that water and drowning was her biggest fear.
Support on this tour was from none other than the spectacular Dora Jar - the New Yorker who once said "a good song can make you move physically, but a great song can move your mind as well," and she achieved both during her 9 song set, getting the crowd fuelled and soul-stirred. Aptly opening the set with her song 'Opening' and closing with 'Polly', readying the crowd, and the energy in the room. Eilish took a moment during her set to declare her love for Dora, even mentioning at one point that she would marry her if given the chance.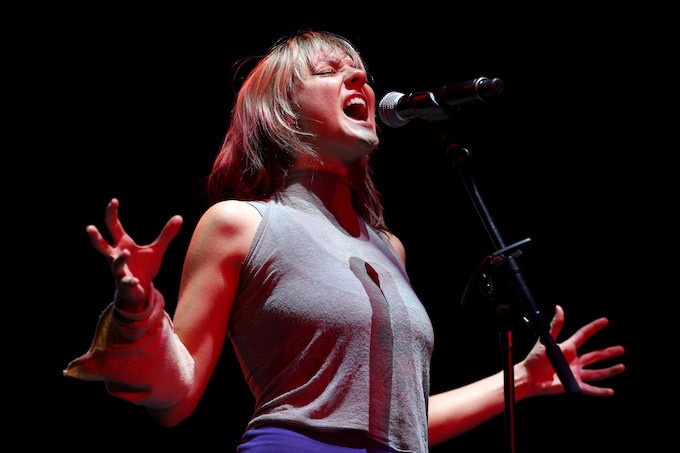 A moments pause in the high-powered set was a bout of group therapy that took place led by Eilish. She urged the crowd to think of what they're grateful for in that moment to which the masses of fans shouted: "You!" - Eilish through fits of laughter responded, "Not me! Pick your own thing!". During the heartfelt 'Everything I Wanted', the crowd held up 'New Zealand missed you' signs expressing their adoration for Eilish during one of her most emotional songs. The love between the star and the crowd was palpable with every song on her 27-track setlist being lovingly sung, screamed, and chorused by the multitude of people who had been eagerly awaiting this moment. 
SET LIST:
bury a friend
I Didn't Change My Number
NDA
Therefore I Am
my strange addiction
idontwannabeyouanymore
lovely (Billie Eilish & Khalid cover)
you should see me in a crown
Billie Bossa Nova
GOLDWING
Halley's Comet
Oxytocin (with a snippet of COPYCAT)
ilomilo
i love you
Your Power
TV
Not My Responsibility
OverHeated
bellyache
ocean eyes
Bored
Getting Older
Lost Cause
when the party's over
everything i wanted
bad guy
Happier Than Ever
goodbye
Load next