Billie Eilish releases new song 'wish you were gay'.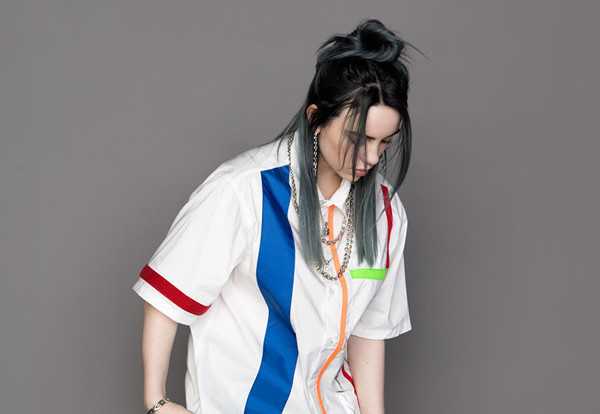 Ahead of the release of her highly anticipated debut album 'When We All Fall Asleep, Where Do We Go?' (out March 29th), Billie Eilish has shared a new song, 'wish you were gay', which has long been a fan-favorite since early demos started circulating online in 2017.
About the song, Billie says: "'wish you were gay' is about wanting to be with someone so bad it hurts, and not wanting to accept that this person doesn't want you in return. At least if they were gay, I'd have a valid reason for their rejection and lack of interest in being with me. I wrote the song when I was 14 and madly in love with a boy. It's supposed to be a fun and playful way at dealing with rejection."
Starting today, for 48 hours, a portion of the proceeds from sales of Billie Eilish's BLOHSH apparel will benefit The Trevor Project, the world's largest suicide prevention and crisis intervention organization for LGBTQ youth.
'When We All Fall Asleep, Where Do We Go?' album tracklist:
1. !!!!!!!
2. bad guy
3. xanny
4. you should see me in a crown
5. all the good girls go to hell
6. wish you were gay
7. when the party's over
8. 8
9. my strange addiction
10. bury a friend
11. ilomilo
12. listen before i go
13. i love you
14. goodbye
Listen to 'wish you were gay' below...