Interview: Ava Max on her new single 'So Am I'.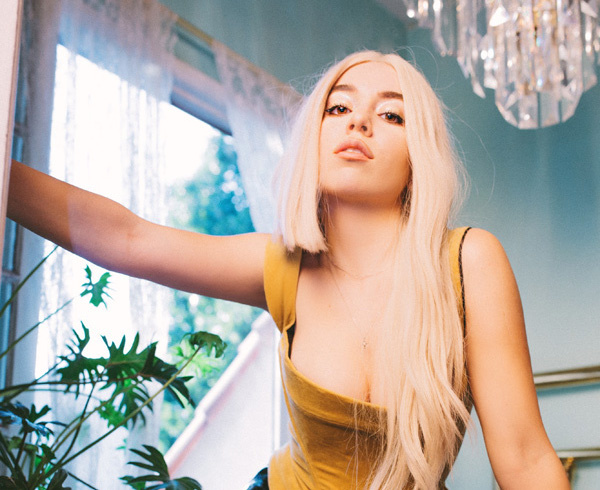 Ava Max is in the middle of a whirlwind promo trip in Australia, telling me over the phone, "It's such a beautiful country and I wish I could explore more!" The trip comes in support of her recently released single, 'So Am I', an anthem for uniting anyone who feels out of place - something that Max is proud to be speaking about in her music.
After releasing 'Sweet But Psycho' last year, the singer-songwriter's career has exploded - with that song going on to be streamed over 500 million times, and receiving platinum certification in many countries, including New Zealand.
We spoke with Max about her upcoming debut album, visiting New Zealand, and more…
...society wants to put us in a box and ever since we were little we were taught to act a certain way, dress a certain way, think a certain way, and I think it's just important to spread the message that you can do things your way and still be successful and be happy.
COUP DE MAIN: 'So Am I' has such a fierce and powerful message - I think my favourite lyrics from that song are, "So why you tryna be just like the neighborhood?" and "you don't have to fit into the format." Why do you think it's such an important message to spread, that you don't have to fit into what people expect from you?
AVA MAX: Thank you. I think it's important because society wants to put us in a box and ever since we were little we were taught to act a certain way, dress a certain way, think a certain way, and I think it's just important to spread the message that you can do things your way and still be successful and be happy.
CDM: It must be cool for you seeing your fans see that message and learning that they don't have to do what other people expect from them.
AVA: Mmmhmm! 100%.
CDM: Why do you feel like this current generation struggle so much with comparing themselves to others, and the ideals around fitting in?
AVA: On social media, we like to compare ourselves to each other - what everybody's wearing and trying to have that certain look - when really we should be focusing on ourselves. So I definitely think social media has a lot to do with that.
CDM: What was running through your mind while writing 'Sweet But Psycho'?
AVA: I definitely wanted people and women all across the world to know that 'psycho' is redefined. If you're called 'psycho', it's actually a good thing - you're being passionate and strong. It doesn't mean necessarily psycho. It's just what maybe the guy thinks you are because he doesn't know how to handle a strong woman, so that really is the message behind the song.
CDM: 'My Way' is also such a girl power anthem. Do you think the double-standard of how society treats women as the lesser (and more 'emotional') gender is changing? Or do we still have a long way to go?
AVA: Oh my god! Thank you! I think as women, I do believe we do a lot more than men in general. I mean, we give birth, which is crazy. I just believe that it's important for people to know that if anything we are stronger because of what we've been through as women and what we go through on a daily basis with the shaming and with people looking at us a certain way and telling us to act a certain way. So I think it's important to just talk about that.
CDM: What can you tell us about your upcoming debut album?
AVA: I'm really excited about it! I don't have any features on it so it's gonna be a lot of female anthemic anthems on it, and it's gonna be super upbeat, I can say that.
CDM: Is there still going to be a Mediterranean-inspired track with Albanian woven in?
AVA: Maybe a little bit on one track, but I'm saving that for some of the other tracks I'm working on, not for the debut album.
CDM: I love that you're bringing your heritage into your music. Is that something you feel proud that you're able to do?
AVA: Oh yeah, definitely.
CDM: How does your songwriting process work?
AVA: It's different actually for each song. Like for instance 'Sweet But Psycho' was put together in pieces, on different days, 'So Am I' as well. But there's other songs like 'Let It Be Me' I can write on piano, and then some that I can either get on the beat and do a melody, or I just have an idea in the studio that I wanna write about. So it's different every time.
CDM: Lyrically, what's your favourite song that you've written?
AVA: Hmmm! That's a good question! Man, that's tough. I would have to say, 'So Am I'.
CDM: What is it about that song that you feel the most strongly about?
AVA: Because that song is dedicated to everybody, and it's not for a specific group of people, it's for literally every single person in the universe to just love themselves and embrace themselves, and to really embrace who they are.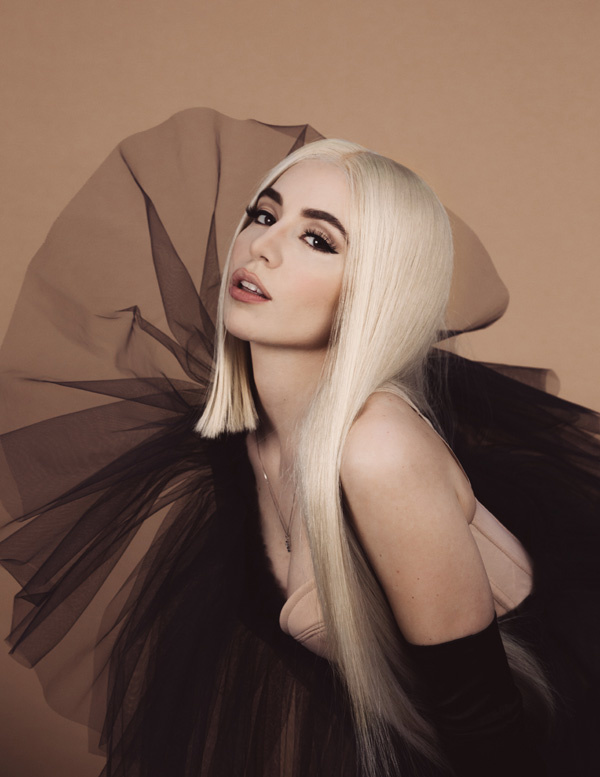 CDM: Having pursued songwriting as a career for the last seven years, and moving to Los Angeles back and forth, what have been the most important lessons you've learnt?
AVA: Man, just be patient with yourself! Not every song is gonna be a hit. <laughs>
CDM: What do you hope for people to take away from listening to your music?
AVA: To be happy, and to be motivated for their goals and their future, and to just be more aware of how they see themselves in a positive way.
CDM: How have your acting classes been going?
AVA: I used to do acting classes when I was really young, and it was really fun because I love theatrics. But it comes naturally to me - I love to act, but I don't take any acting classes at the moment. I dance a lot. <laughs>
CDM: If A.V.A. M.A.X. was an acronym, what would each letter stand for?
AVA: Oh man! That's tough! A is Adventurous. V is Vivid. A is Acrobatical! Is that a word?
CDM: We'll make it a word!
AVA: Can we please? M is Modest. A, another A? Awkward. I'm awkward, oh my god. And then X, ummm - there's really nothing! <laughs>
CDM: You could do xylophone, or X-ray, they are kind of the only ones that come to mind!
AVA: I was about to say X-ray!
CDM: If you were to curate your own music festival, who would you want to play and what would the festival be called?
AVA: It would be called To The Max and I would invite a lot of people - Pharrell, Rosalía, SZA, Cardi B, Bruno Mars, Ed Sheeran, Post Malone, BLACKPINK - so many!
CDM: BLACKPINK would be very fun!
AVA: I know!
CDM: I'm very sad I haven't seen them live yet, but I watched their Coachella performance!
AVA: Their lighting is insane! I love it.
CDM: And when are you going to come and visit us in New Zealand?
AVA: Hopefully soon! I think this year, for sure. I am working on a headlining show, so I am very excited!
CDM: And congrats, because 'Sweet But Psycho' is platinum in New Zealand!
AVA: Wow! This is insane, I can't believe it. I can't wait!
Ava Max's single 'So Am I' is out now - click here to purchase and watch the music video below…