Phone a Friend: Advice from Wallows.
Phone a Friend: Advice from Wallows.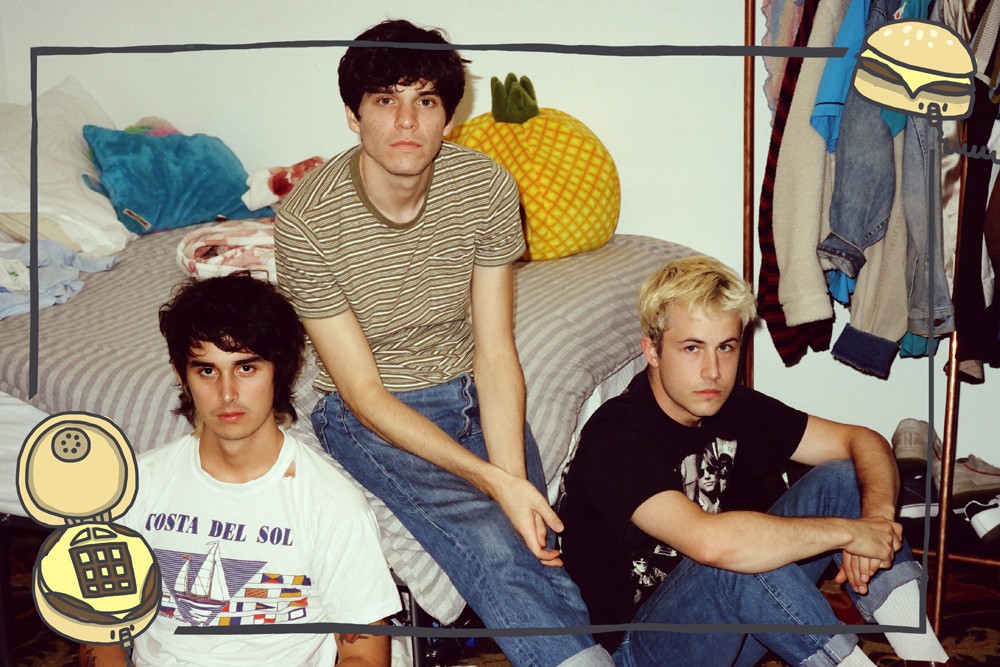 Wallows recently returned with a brand new song, 'Nobody Gets Me (Like You)', as well as the announcement of their new 'Remote' EP, which they made entirely during quarantine. About recording the new project, they share: "We didn't actually see each other once during its completion. All of the vocals are iPhone voice memos, and our friends Sachi DiSerafino and John DeBold helped us produce all of it remotely. All of the songs sound like Wallows, but are super different from each other and teetering on something new."
They tell us about the earnest song 'Nobody Gets Me (Like You)' that: "The original idea came from a writing session where we were trying to write an early 2000's pop song. We wanted to write lyrics that felt super universal and simple, sort of akin to those 90s/2000s comedies or coming-of-age films. The concept that 'nobody gets me like you' lends itself well to this because it's an inexplicable concept that can only be explained through simplicity."
The new song was produced with Ariel Rechtshaid (Haim, Vampire Weekend, Carly Rae Jepsen), and about working with him they say: "We have admired the work of Ariel for years, so it was an honour to be able to work with him. We had started the song with Sachi and John and passed it on to Ariel during the quarantine, so we never actually saw Ariel IRL. BUT, he was super communicative, super open to suggestions, and overall an absolutely pleasure to work with. He also suggested that Dave Fridmann mix, and we happily agreed. The combo of Ariel and Dave is definitely a dream team for us."
Having just played their last show on their virtual world tour this past weekend (which they promised to fans would include "old ones, essentials, and some first-timers"), and their 'Remote' EP set for release on October 23rd, Wallows put together some handy life advice for you below...
ADVICE FROM SOME PEOPLE WHO ARE ALSO JUST WINGING IT:
1. cereal before milk
2. limit water intake while eating sushi
3. watch 'mr. robot' - dylan
4. don't worship anyone you don't know
5. first idea = best idea (sometimes)
6. stan BTS
7. learn something new today
8. don't overthink if you can help it
9. we're overthinking this advice right now
10. wear a mask so we can do shows again
love you
Wallows' new single 'Nobody Gets Me (Like You)' is out now - watch the music video below:
Load next