Twenty One Pilots announce Openside as support act.
Twenty One Pilots announce Openside as support act.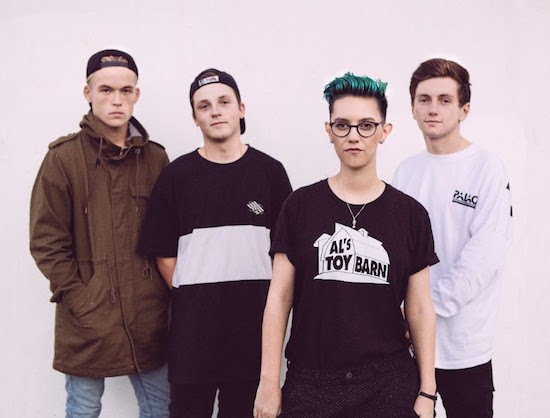 Ahead of Twenty One Pilots' sold-out Vector Arena show next Monday 18th April, upcoming New Zealand act Openside have been announced as the opening act for the show.
Here's the low-down on Openside:
Openside crashed onto the airwaves last year with the independently released "Worth It", a barrage of high-energy guitar hooks and  subversive lyrical smarts. The track quickly had the youngsters the talk of hometown Auckland.
Snapped up by Warner Music, Openside have a new song on the air this month. The more muscular sound of 'Branches' shows a hastening maturity in the band– one that their forthcoming EP promises to explode wide open as their sound grows to encompass electronic pop and their trademark energy.
And with more shows under their belt including a well-received slot at Auckland City Limits, Openside are oozing onstage confidence too.
As 1AM magazine recently noted "Could Openside's Possum Plows be the new High Priestess of NZ pop-punk? She's certainly one of the most charismatic singers to emerge from a movement that owes everything and nothing to the spirit of punk."
Watch the 'Branches' music video below…
P.S Read our interview with Openside HERE.
Load next