Coup De Main presents: Panic! At The Disco's 2017 NZ show.
Coup De Main presents: Panic! At The Disco's 2017 NZ show.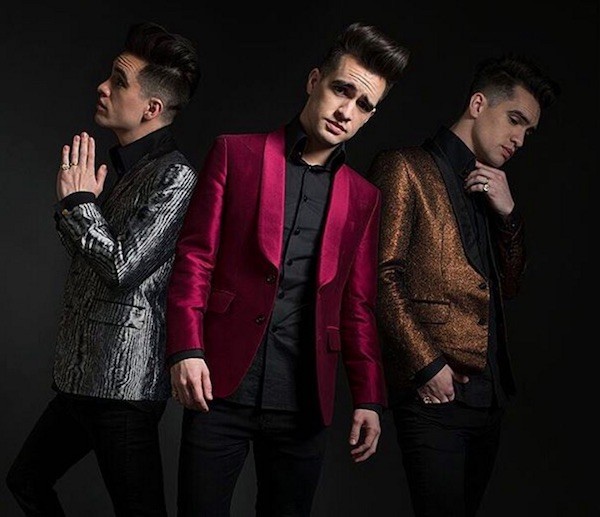 Hallelujah! Coup De Main is delighted to announce that Panic! At The Disco will finally be returning to New Zealand next year to play the Logan Campbell Centre on February 2nd, 2017. This will be the band's first visit since their 'Pretty. Odd.' show back in 2008, and is sure to sell out if this and this is anything to go by.
Tickets to the all ages (+ licensed) show will go on sale from 9am on Tuesday, August 2nd via Ticketmaster - with a MyTicketmaster pre-sale available from 9am on Monday, August 1st.
Earlier this year, P!ATD frontman Brendon Urie told us in an interview that he was making an effort to include New Zealand in future touring plans: "I just saw my booking agent last night and I said, 'Hey man, are you gonna let me tour the world this time, or what?' I keep telling him we've got to go back! It's been so long - I want to go back there so bad! We always have a good time. Last time we played Auckland it was insane, so, yeah, I'd really want to go back."
See you in February, B'don! Click here to RSVP to the show + for important updates.
Click here to read our full interview with Urie.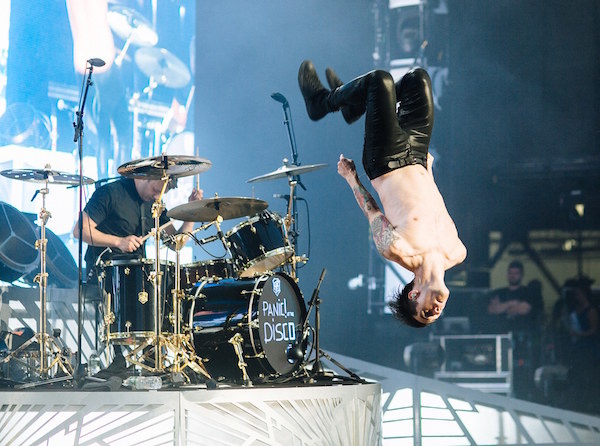 "Bringing their action-packed live shows and armed with a mountain of hits, fans can prepare for spell-binding energy, roof-raising beats and a live show that will leave you breathless. Having sold out their biggest shows the world over - including over 20,000 tickets in London - you won't want to miss Panic! At The Disco in January 2017.
It has been over a decade since these suburban teens released A Fever You Can't Sweat Out, a debut that immediately transformed Panic! At The Disco into worldwide superstars. Each subsequent release has seen Panic! At The Disco push the boundaries and create unique genre bending albums. Death Of A Bachelor is no different. A grandiose and triumphant masterpiece, it is packed with songs that both allude to the past and create a uniquely contemporary sensibility with a Sinatra-esque, dance-around-your-room-when-no-one's-looking feel."
Watch Panic! At The Disco perform 'Hallelujah' live below...
Load next