5 reasons why you need too see Bring Me The Horizon live next January.
5 reasons why you need too see Bring Me The Horizon live next January.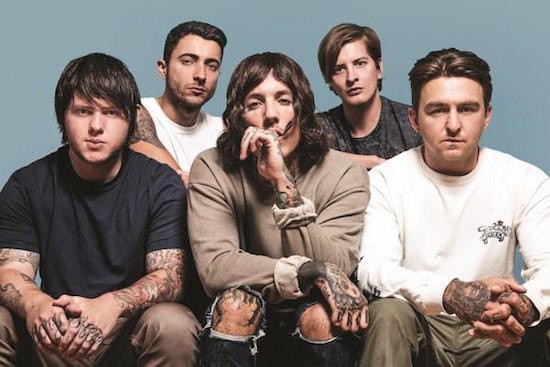 Ahead of Bring Me The Horizon's return to New Zealand next January on the 21st, where they will play an all ages show at Auckland's Logan Campbell Centre, we have decided to compile a list of reasons that you absolutely must see their live show.
Official show info:
"Where do you go next, when you're on top of the world? For Bring Me The Horizon, the answer is simple: wherever they damn well please... Bring Me The Horizon bring their genre transcending metal to perform in Auckland at the Logan Campbell Centre on Thursday 21 January 2016.
Bring Me The Horizon's new album 'That's The Spirit' was released last Friday and is widely expected to top the album charts in the UK, USA and around the world this week. Their fifth album finds the young group from Sheffield, England, shaping up to be a band that won't just conquer the world, but become the most exhilarating, boundary-smashing rock band on the planet.
After selling out two Powerstations on their previous visit in 2013, this all ages show is sure to follow suit.
Bring Me The Horizon have had a whirlwind two years, which has seen them play sell out shows around the world including Wembley Arena and sell over 2 million albums worldwide to date.   They have successfully crossed over to this level without losing an ounce of credibility or compromising their sound. Representing the now and future of rock, Bring Me The Horizon were second on the bill to Metallica at the Reading and Leeds festivals last month and this group seems ready to pick up the baton being passed to them. A show not to be missed."
CRS and Coup De Main present...
BRING ME THE HORIZON
Thursday 21 January 2016 - Logan Campbell Centre
All Ages.
Without further ado, here are 5 reasons you cannot miss Bring Me The Horizon's return to New Zealand…
#1. They recently paid a visit to Annie Mac at BBC Radio 1, where they recorded a Live Session of songs from their latest album, including 'Throne', 'Happy Song', and a version of 'Drown' with strings! Watch the performance:
#2. We can pray for them to bring some of their new merchandise with them. Pencil cases and colouring a definitely a must-have, especially with the ongoing craze around adult colouring books.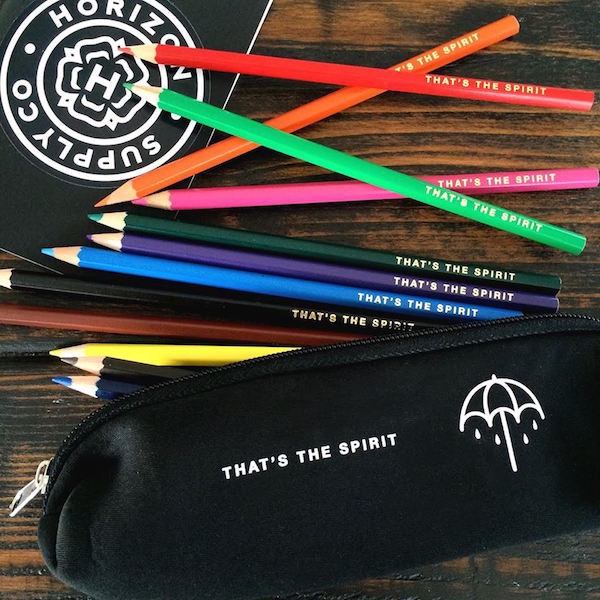 #3. Oli Sykes continues to be an A+ human. He adopted a dog named Luna from a dog shelter which now threatens to be shut down. Click HERE to sign the petition - which needs only 7,000 more signatures to reach its target! And if you need convincing further, read Oli's plea on his Instagram account below:
#4. On a recent Reddit AMA, they listed J.Cole and One Direction as people who they'd like to do a collaboration album/EP with. Can we just pray for them to tour together too? That would be insane.
#5. Last December, they played an enormous show at Wembley Arena in London - and judging by this live video from the show, the crowd loved it. Check it out:
Tickets to Bring Me The Horizon's Auckland show are available HERE.
Watch the 'Throne' music video below…
Load next