Review: Tyler, The Creator - Spark Arena, July 2022.
Review: Tyler, The Creator - Spark Arena, July 2022.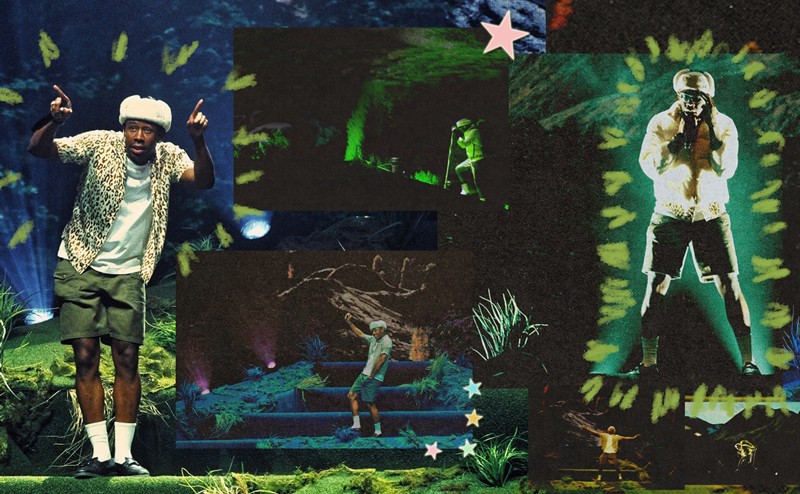 "We are really on the other side of the fucking Earth right now," Tyler, The Creator incredulously declared in between songs at his Auckland show last night - notably, a side of the Earth where he was banned from performing on two different occasions, a situation he later referenced in the 'Cherry Bomb' cut, 'Smuckers' ("I got banned from New Zealand, why they called me a demon"). Though the aforementioned song wasn't part of his raucous set at the sold-out Spark Arena, Tyler commanded the attention of the crowd with absolute ease throughout his 17-song performance.
Hiking to the top of a grassy knoll to begin his set, Tyler wore a backpack and held a walking stick to his side, ready to effortlessly transport the audience into the world of 'Call Me If You Get Lost' - as camp guide Tyler Baudelaire, with an aesthetic that wouldn't look out of place as an extra in Wes Anderson's 'Moonrise Kingdom'. And though he didn't have all the extra trimmings of the US tour, it barely mattered - the energy was electric amongst ticket-holders who had been waiting years for this show.
Alongside the resplendent performance Tyler gave, pyrotechnics and open flames only elevated the already elaborate on-stage production - a sleepaway, deserted island version of the extensive US tour's production (which featured a two-storey house, Rolls Royce, plus a boat to transport him between two stages), with an impressive video screen that journeyed through different seasons and meteorological conditions. Perched on his knoll for songs like 'IFHY', a stormy scene set the tone for a moment that felt part TED Talk, part campfire storytime.
Supporting Tyler on this leg of the tour was Tierra Whack, the outlandish Philadelphia rapper who previously visited supporting Childish Gambino at his Pharos Festival in 2018. The 'Whack World' rapper fired through her back-catalogue alongside newer material like 'Only Child' with her DJ assisting in hyping the crowd up, and not even a small stumble over a speaker could stop her from encouraging a crowd chant for what was to come.
The show day was made even more special with it coinciding with the five-year anniversary of 'Flower Boy' - Tyler's much beloved Grammy-nominated fourth album. Performing four songs from the album back-to-back, Tyler's grandiose renditions were tail-ended by a short but heartfelt speech: "Thank you to everyone who lended an ear to the album; I appreciate it. I know it means a lot to a lot of people, and it means a lot to me that it means a lot to a lot of people."
In what can only be described as elegant mayhem, Tyler rapped, sung, and cut shapes like no other - with the audience rapturously anticipating every next move he would make. It only took the first second of songs like 'Who Dat Boy' and 'Yonkers' to see mosh pits already forming in the floor - with Tyler himself even issuing a warning before 'NEW MAGIC WAND' to put your phone away if you wanted to make sure to not lose it in the chaos that ensued.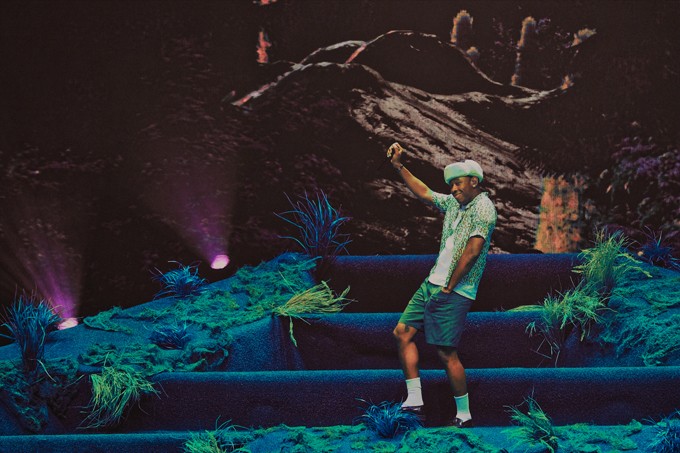 For an artist who's become so renowned and celebrated for the worlds he creates - not only through his albums, but also through film, fashion, Camp Flog Gnaw festival, and much more - his live show is a key destination in the Tyler, The Creator universe, which should be heralded as a spectacle in itself.
For one of the first international arena shows back in New Zealand since the borders re-opened, Tyler's performance was a reminder of what live music can be about - the ultimate shared experience of witnessing something truly incredible.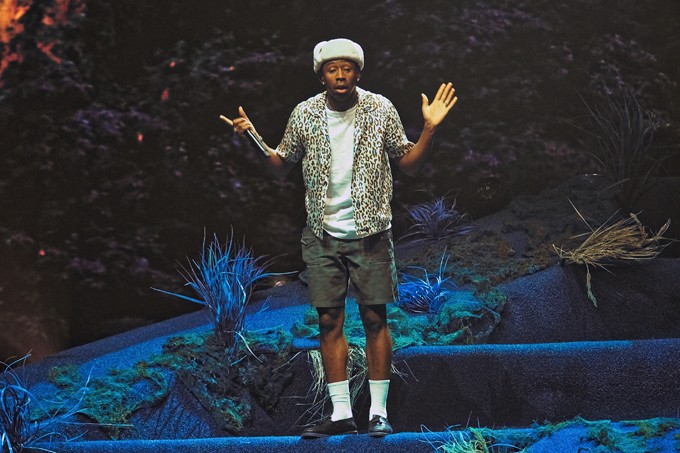 Set List:
INTRO
CORSO
LEMONHEAD
WUSYANAME
LUMBERJACK
Come On, Let's Go (NIGO cover)
Boredom
911
See You Again
Who Dat Boy
She
Yonkers
Tamale
IFHY
EARFQUAKE
NEW MAGIC WAND
I THOUGHT
RUNITUP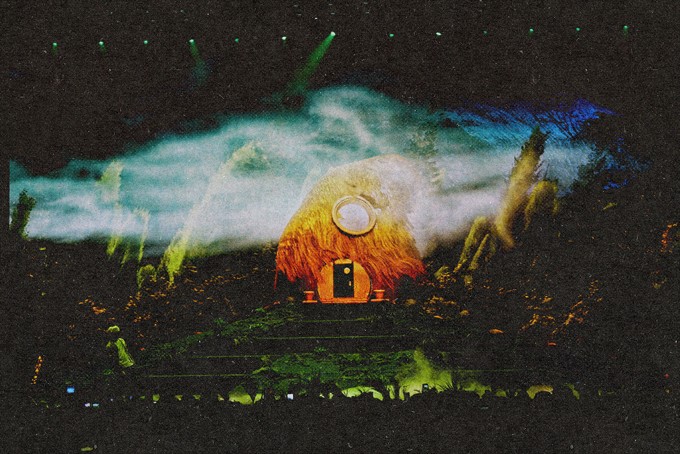 Load next