5 reasons to watch Twenty One Pilots live this December.
5 reasons to watch Twenty One Pilots live this December.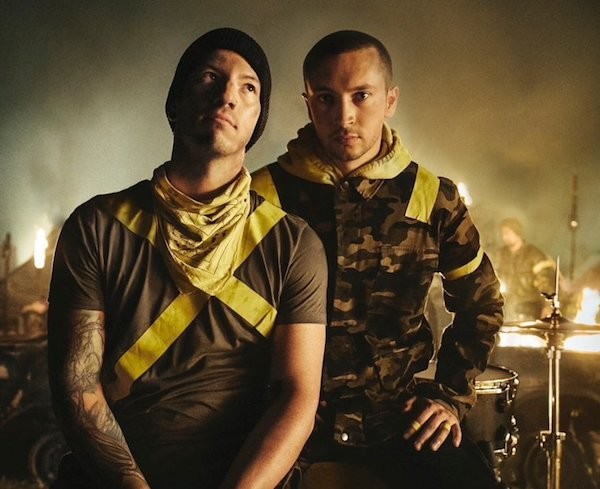 Twenty One Pilots have announced their return to New Zealand - playing Auckland's Spark Arena on December 21st - and to celebrate the very exciting time (and tickets going on sale today!), we've put together five reasons you should make sure to catch their show.
Check them all out below…
#1. The duo returned not with just one song last week, but two! 'Jumpsuit' and 'Nico And The Niners' are gonna be just two of the new songs you can expect to hear live on the tour:
#2. The band's Josh Dun spoke with Annie Mac on BBC Radio 1 last week about the new single, and the excitement about playing the new songs live.
#3. Their new album 'Trench' is gonna be released on October 5th, which means you'll have plenty of time to learn all the new songs ahead of their December NZ tour.
#4. The last time they played in New Zealand was back in 2017 as part of the 'Blurryface' era (they performed on the same night as Adele) - and it was a show to remember, which included a dramatic appearance of Tyler Joseph somewhere in the arena, back-flips, and Elvis Presley covers. The new tour is sure to be just as epic.
#5. There'll be new merch to buy! Last time the band played their merch sold out in record time - so you'll have to get in early. Check out some new Hot Topic pieces to get excited:
Tickets to Twenty One Pilots' NZ show are on sale now - click here to purchase.
Load next