An online accompaniment to CDM Zine #19 - Trust Zine.
An online accompaniment to CDM Zine #19 - Trust Zine.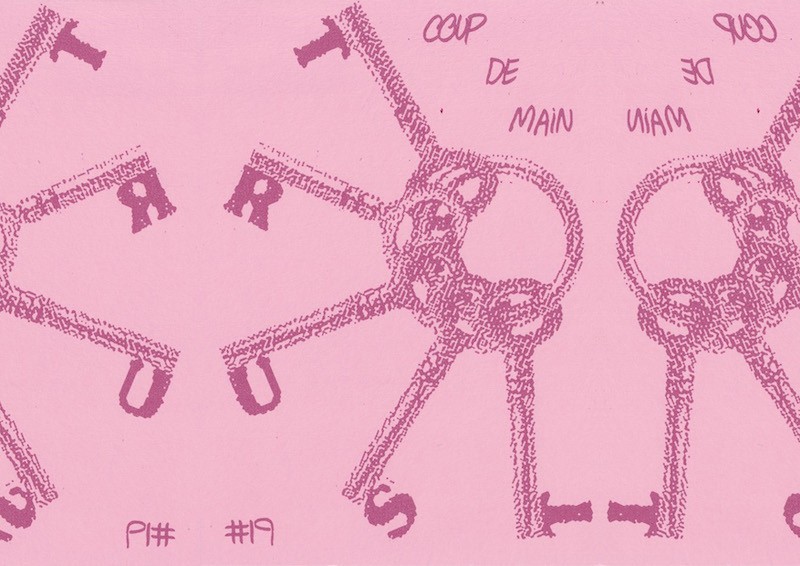 The theme of this month's DIY zine is 'trust' and we have contributions this month from guest curators: Ella Jane, Girl In Red, Haim, Lukita Maxwell, Lunar Vacation, and Yard Act. 
+ Paul Mescal and Frankie Corio on their heartbreaking new film, 'Aftersun'.
Exclusively for this print zine, each guest curator has put together some pages relating to what forever means to them...
+ thank you to Wyatt Knowles for designing the cover of this month's zine!
Here's a li'l rundown of our curators this month:
ELLA JANE
One of our 2022 Must-Knows, Ella Jane released her debut 'THIS IS NOT WHAT IT LOOKS LIKE!' EP back in 2021 and has been releasing scatterings of singles since - we're super excited for what's next for Jane!
GIRL IN RED
We chat with our friend Girl In Red over at Laneway Festival in Australia all about trust and dogs...
HAIM
We hung out with our favourite sister trio amid their Laneway Festival tour to ask them all about trust and their time down under... 
LUKITA MAXWELL
Ahead of the release of her new Apple TV+ series, 'Shrinking', actress Lukita Maxwell shared some images and journal entries from her time on the show. Check out the trailer below... 
LUNAR VACATION
The band have just released their new single 'Only You' which you can listen to below...
Grace Repasky shares: "This song came about while living at my apartment, finishing college online and reflecting about the present, past and future - thinking about life phases, love, friends, cats. I figured that no matter what phase of life you're in, you'll always have yourself, and that relationship with yourself is incredibly important and is often overlooked."
YARD ACT
We caught up with James Smith from the British rock band during their Laneway Festival tour. The band released their debut album 'The Overload' last year which you can listen to now. 
Order your zine here or below...
Load next