Must-listen: Wet's new song, 'Weak'.
Must-listen: Wet's new song, 'Weak'.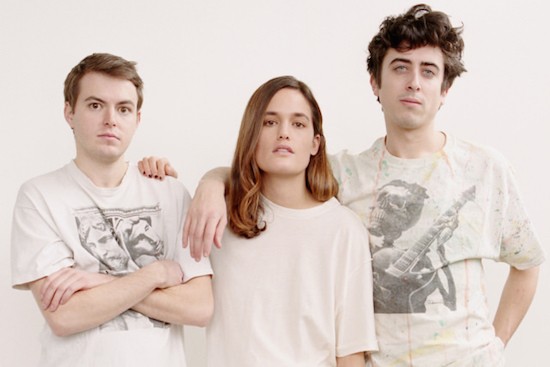 I LOVE WET! I LOVE WET! I REALLY, REALLY LOVE WET! This fact just can't be emphasised enough.
Since its premiere yesterday, I have already listened to Wet's new single, 'Weak', a grand total of 106 times already - a number, which I'm sure is set to vastly increase as we all count down to the release of the band's upcoming debut album, 'Don't You' (out worldwide on January 29th, 2016).
On 'Weak' - the follow-up to 'Deadwater' - Wet were joined by several musicians including Nat Baldwin of The Dirty Projectors (upright bass), Kelsey Lu McJunkins (cello) and Marques Toliver (violin).
The new track is everything that is already beloved about Wet - earnest emotions soundtracked by minimalist, yet lush-sounding instrumentation - with the bonus of a Supremes-esque 'Where Did Our Love Go' vibe in the hook.
Listen to 'Weak' below...
Load next