The Aces - 'Stuck' music video.
The Aces - 'Stuck' music video.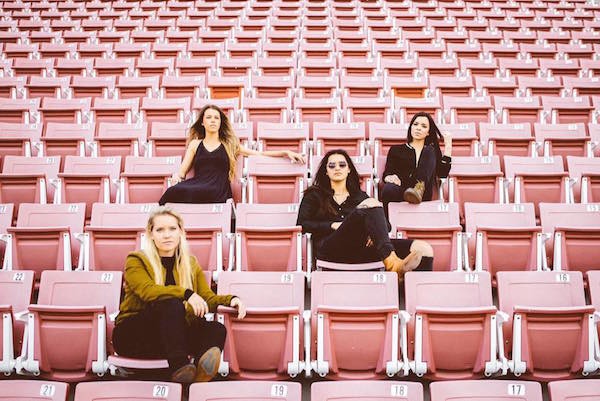 The Aces have released a fun dance-like-no-one-is-watching music video for their debut single, 'Stuck', which definitely wouldn't look out of place in any John Hughes movie.
In an interview with Idolator, the band said about the video: "The video for 'Stuck' was inspired by a piece of art we had made by a local artist after hearing the song. The artwork is bright and surreal, it incorporates an old photo of our mom dancing at a party, a carefree young adult in the '70s. We wanted to bring that vibe to life through the video by combining a vintage house setting with crazy lighting and effects to bring a dreamy surreal feeling to the video; while having a dancer dressed to play the role of our mom, who rocks out to the up beat jam at home alone while fantasizing that the band is there rocking out with her."
Watch the 'Stuck' music video below...
Load next