Review: Tame Impala - Logan Campbell Centre, November 2015.
Review: Tame Impala - Logan Campbell Centre, November 2015.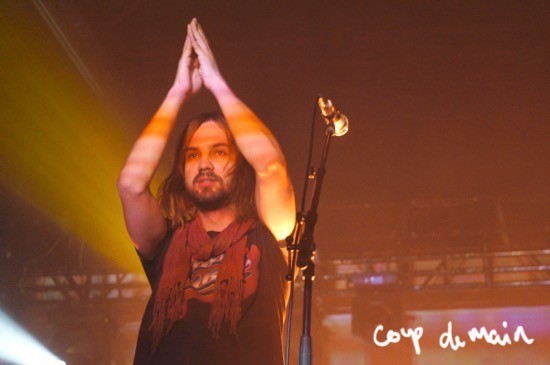 It's pretty hard to believe that just last night, Tame Impala played their first ever headlining show in New Zealand - a feat that they were especially apologetic for taking so long to do, three albums into their career. Nonetheless, the five-piece from Western Australia brought an incredible show to a packed out Logan Campbell Centre last night - treating an enamoured audience who rivalled the band's own genuine enthusiasm to be here.
"Hey Auckland, how you guys feeling?" frontman Kevin Parker asked the crowd, as he sauntered on stage alongside his fellow bandmates - Jay Watson, Dominic Simper, Cam Avery, and Julien Barbagallo - before launching into 'Let It Happen', the lead single from their new album, 'Currents'.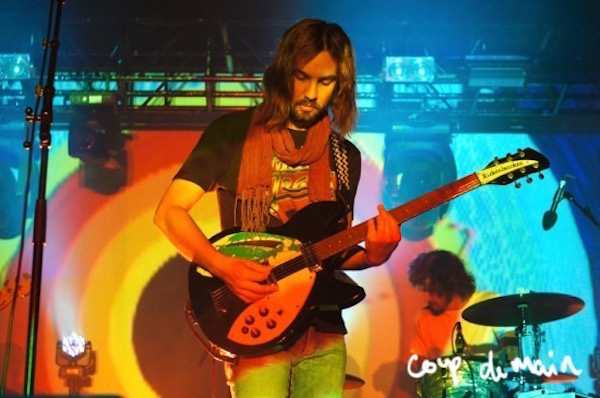 But before we go any further, we've got to stop and appreciate the on-stage attire of not only the band, but their crew. Their stage crew have been dubbed the 'Tame Impala Scientists', donning lab coats to set up their intricate stage set-up - from a million guitar pedals, to various different microphones. Kevin also donned his signature skinny scarf on stage - a style that I often wonder about, as his neck must get really sweaty. But the best-dressed award definitely goes to Jay Watson, who was wearing a Mini Mansions t-shirt on stage - get that cross-promo, right?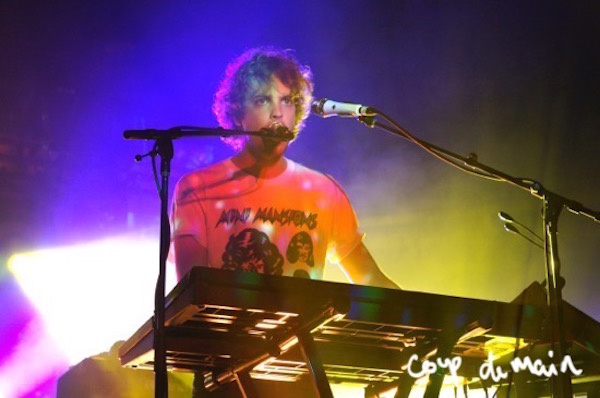 Their live show isn't just an aural experience, but an entirely sensory spectacle - with their video backdrop just as much a show in itself. From projecting footage of them playing live during 'Cause I'm A Man', to rainbow craziness in 'Alter Ego' - it's clearly a live show that has had so much thought put into it.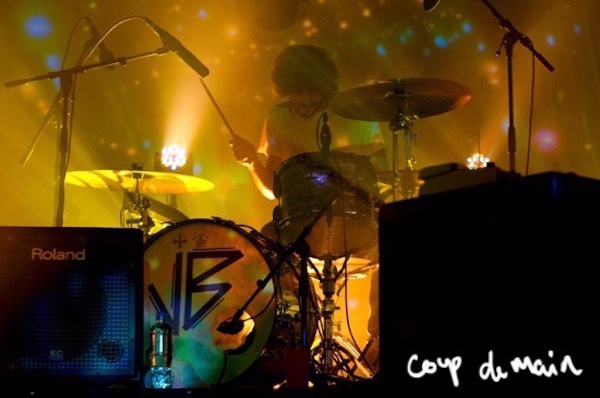 Though Tame Impala are hugely renowned for the rockier and psychedelic elements of their music, there were definitely slower and more emotional parts of their set that showed an entirely different side to them. 'Yes I'm Changing' in particular was a highlight - a slow-jam that showcased Kevin at his most vulnerable.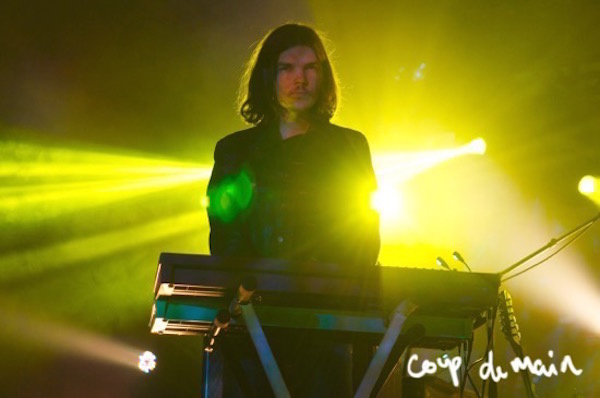 'Eventually' was another highlight of the show - and when Kevin sang, "And I know that I'll be happier / Eventually," he raised an arm in the air; an act that the entire audience followed suit in, an act of solidarity between K-Parks and the crowd. Though he seems like a hugely reserved person, his live performance showcases his emotive and often heartfelt lyrical abilities.
An encore was a necessity for the show - featuring two of the Tame Impala songs with the longest titles, 'Feels Like We Only Go Backwards' and 'Nothing That Has Happened So Far Has Been Anything We Could Control'. The former let to an enormous Logan Campbell Centre sing-along, and the latter ending in rapturous applause, with everyone no doubt leaving the venue in anticipation for their next Tame Impala show.
Set List:
Intro
Let It Happen
Mind Mischief
Why Won't They Talk To Me?
It's Not Meant To Be
The Moment
Yes I'm Changing
Eventually
Alter Ego
Oscillator
'Cause I'm A Man
Why Wont You Make Up Your Mind?
Apocalypse Dreams
Encore:
Feels Like We Only Go Backwards
Nothing That Has Happened So Far Has Been Anything We Could Control
Load next