Review: Mini Mansions - Cassette Nine Auckland, November 2015.
Review: Mini Mansions - Cassette Nine Auckland, November 2015.
If there's one thing I learned from a Mini Mansions show, it's that they're destined for big things. While Auckland's Cassette Nine provided an intimate venue for their performance, there's something about Mini Mansions that could (and should) thrive in bigger arenas, playing to massive crowds.
There's no denying that the band are modest - they set up their own instruments prior to the show and made a quiet appearance at their merch stand afterwards. While it's not directly related to their live show, it's little things like this that add value to a band's live show. Tyler Parkford, Zach Dawes and Michael Shuman could be bonafide rockstars (you can check their credentials on this one), but they chose a less ostentatious approach to performances.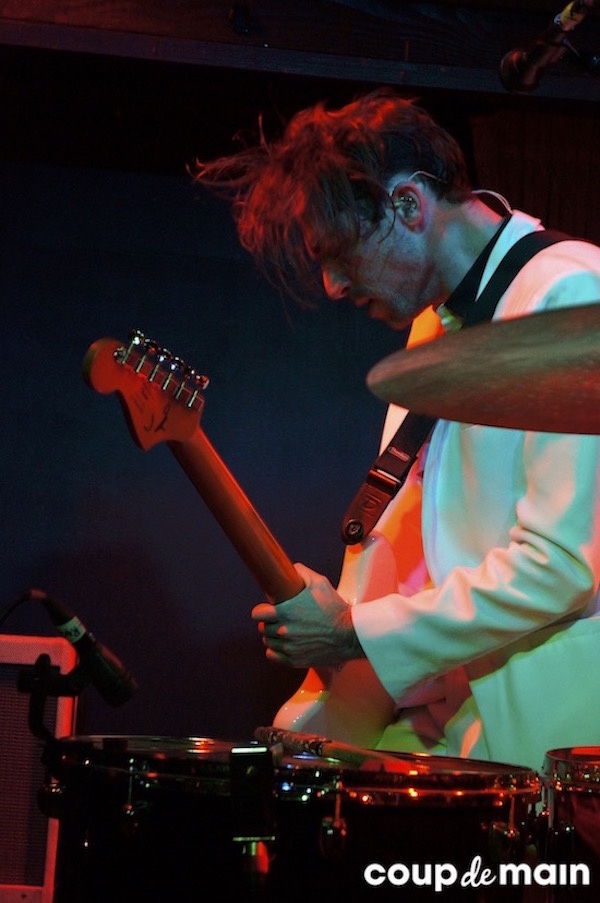 Opening with the psychedelic intro of 'Double Visions', it quickly became clear to everyone in the room that Mini Mansions have some true followers in New Zealand. A brief glance around the room was enough to see an array of singing fans who lapped up every second of the show. From classics like 'Death Is A Girl' and 'Mirror Mountain', to understated gems like 'Geronimo' and 'Monk', most people in the room knew every word to every song - which must have been quite humbling for a band visiting this corner of the world for the first time.
"I'm giving me the creeps," Michael murmured into his microphone, followed by Zach grandiosely screaming into the body of his bass. With that, the band slowed down the evening with the appropriately-titled 'Creeps'. Songs like this really showcase the fantastic sound of this band - most notably how well both Michael and Tyler's voices blend together. In addition, this song also contains soul-hitting guitar riffs and some slick bass sounds which easily make this one of MM's best offerings - and it sounds even more genuine live.
Of course, it's impossible to speak of a Mini Mansions show without addressing their suit situation. This particular show was comprised of one black-suited Tyler, a typically white-suited Michael, and a Hawaiian-print-suited Zach which was easily one of the highlights of the night. The band looked slick - but what was even slicker was their performance. I could write an entire novel just on how flawless their transition from the slower-paced 'Honey, I'm Home' to the energetic 'Mirror Mountain' was. It was just like 'The Great Pretenders' album - but better.
"Sometimes this is just the way I feel… a lot of the time," Michael mused before the band broke into their last song on the setlist: 'Freakout!'. Although, this being the last song didn't stop the crowd from demanding that the band return for an encore, which Michael admitted was totally unprepared. "The rest of the band decided not to come out," he joked, before Zach and Tyler eventually returned to the stage. At a fan's request, the show ended with 'Majic Marker', pulled from their first self-titled album - a memorable tune to end an undeniably memorable show. I'd be willing to bet money that all this show's attendees are already counting down until Mini Mansions' next New Zealand appearance. We can only hope that next time it's in the grand venue this band so rightfully deserves.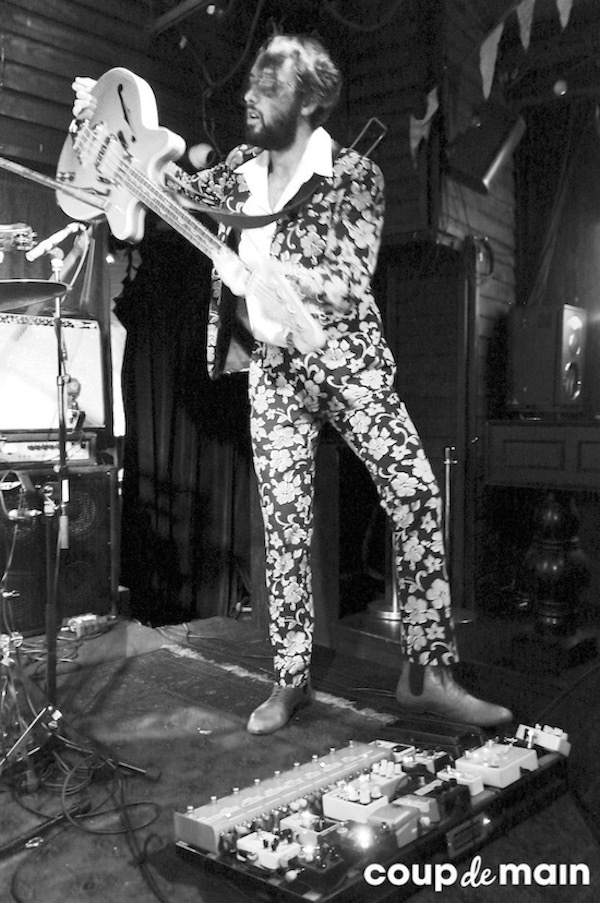 Setlist:
'Double Visions'
'Death Is A Girl'
'Monk'
'Creeps'
'Honey, I'm Home'
'Mirror Mountain'
'Heart Of Glass'
'Any Emotions'
'Geronimo'
'Sherlock Holmes'
'Heart Of Stone'
'Vertigo'
'Freakout!'
Encore:
'Majic Marker'
Load next