Review: Leon Bridges - St. James Theatre, January 2015.
Review: Leon Bridges - St. James Theatre, January 2015.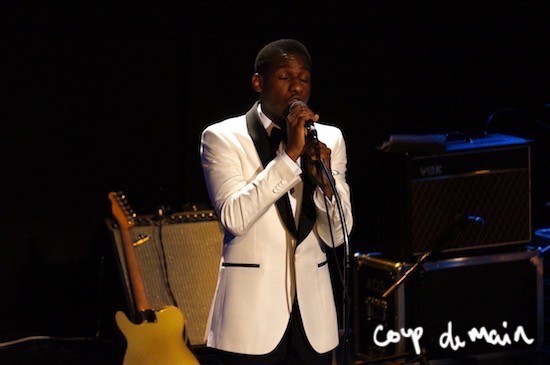 You know that there's gonna be a good show ahead when the audience starts singing along to the show's pre-show playlist, as evidenced by the audience at Leon Bridges' debut New Zealand show last night at the St. James Theatre in Auckland.
Leon's six-piece band took to the stage first, each of them dressed fantastically, with suits and fedoras aplenty. Leon then strode onto the stage as his band started playing, before he jumped right into 'Flowers' - a song lifted from his Grammy-nominated debut album, 'Coming Home'.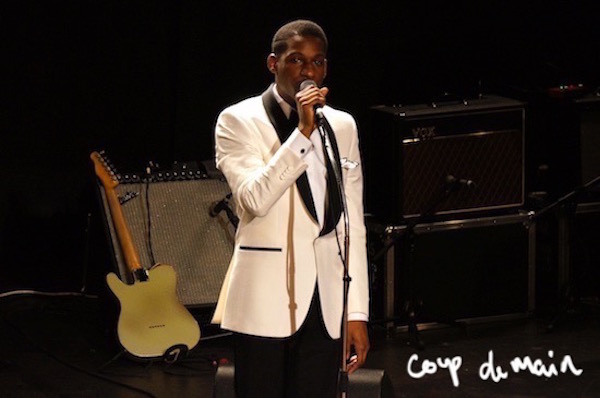 Special mention must be given to Leon's suit - a beautiful white Tux combo courtesy of Crane Brothers, which added to the entire ambience and atmosphere of the show - it was like being taken back in time 50 years. 'Shine' was a set highlight, as Leon's vocals literally shone, and the harmonies between him and his back-up singer were as smooth as silk.
Leon then paused before continuing with his set, as he gave some advice for the "fellas" about how to treat their "ladies", saying, "always put them before yourself". Awww. He's a true romantic at heart, as evidenced through moments like that throughout the show. In addition, the lyrics in 'Better Man' like "I'd swim the Mississippi river / If you would give me another start, girl" had everyone in the audience swooning.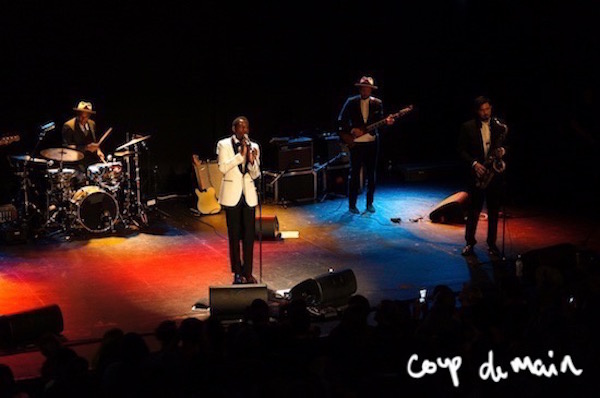 He treated the audience at the theatre with some new songs too - one of which being 'So Long', the song he wrote for the soundtrack of the film 'Concussion'. It was a total slow-jam, and showed how evolved his songwriting skills have developed since his early releases.
The set was the total package, between slower, more sombre jams like 'So Long' and 'Lonely Road' and more upbeat songs like 'Twistin & Groovin' and 'Out Of Line', which had the entire audience dancing. Leon's dance-moves were kind of reminiscent of Happy Feet's Mumble, the type of moves that were contagious to everyone else in the venue.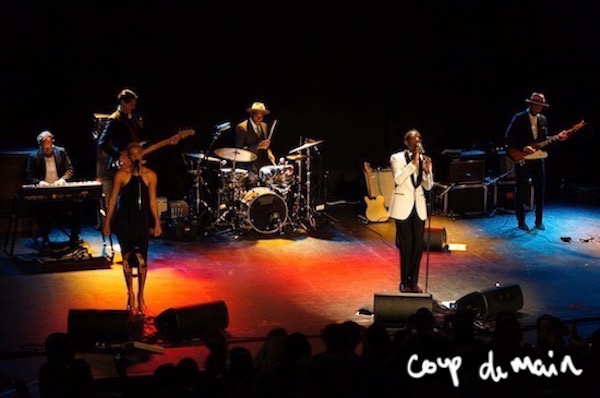 It's clear that Leon knows how to perform, and how to win over a crowd - he not only performs the songs from his album well, but he performs them with an air of authenticity, so that you really believe the words that he's singing. With work already started on his second album, I can't wait for Leon's eventual return to New Zealand.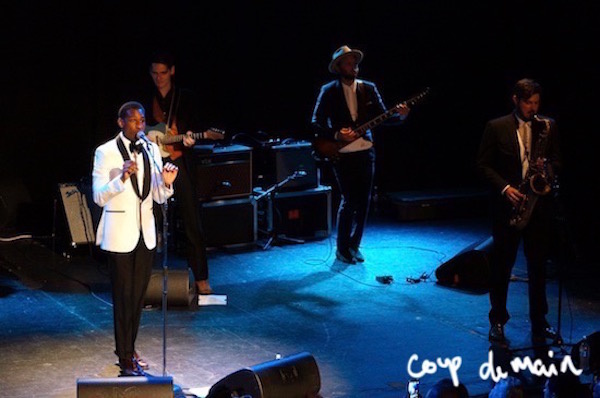 Set List:
Flowers
Shine
Better Man
Brown Skin Girl
Pull Away
Let You Down
So Long
Smooth Sailin'
Out Of Line
Lonely Road
Twistin' and Groovin'
Coming Home
Lisa Sawyer
River
Encore:
Pussy Footin'
In My Arms
Mississippi Kisses
Load next