Laneway Festival 2014 - Part VI - Haim.
Laneway Festival 2014 - Part VI - Haim.
Spectacular... The End.
Actually, no. While there will be a general theme of fan-girling running through the next few paragraphs, I will extend this review if it means that I get to talk about Haim a little bit longer.
Striding on stage to the cheers of a few thousand ecstatic punters, the sisters opened their set with 'Falling' before thrashing through tracks 'Honey & I' and 'My Song 5' - from the get-go, the crowd was completely captivated within Haim-Time.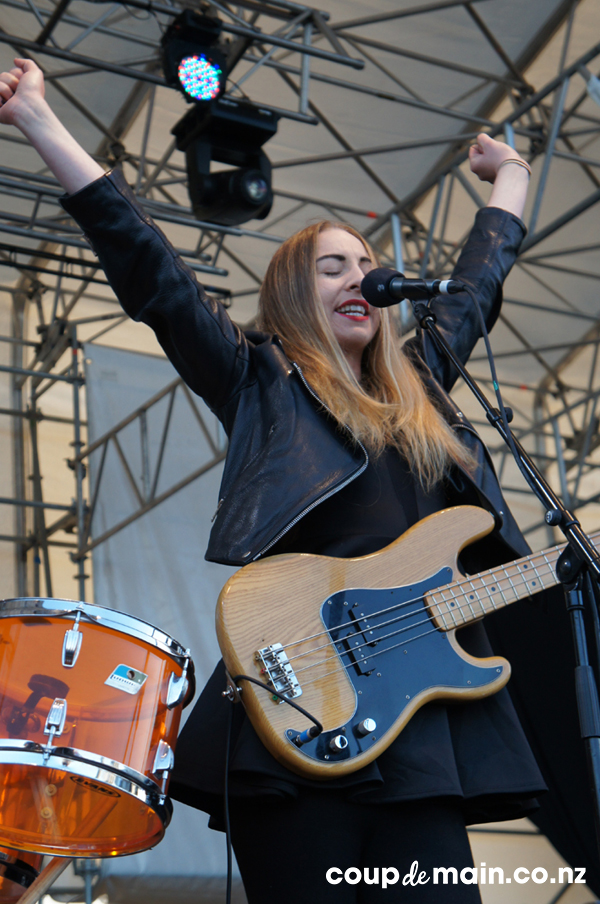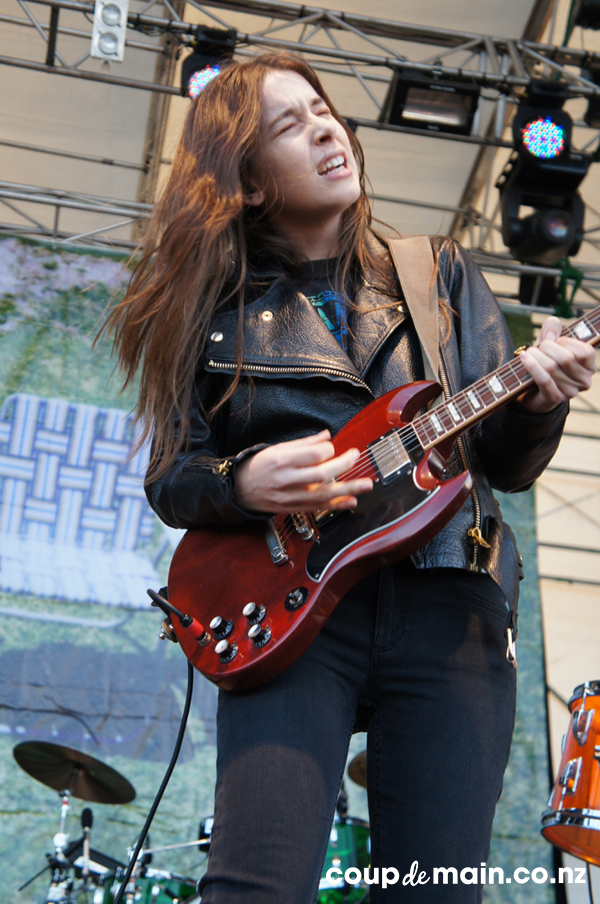 After having included it in their set for Australia's Splendour In The Grass festival, fingers were crossed that the girls would showcase their electric cover of Fleetwood Mac's 'Oh Well' - and they more than delivered. Danielle's slick guitar licks and Alana's maraca driven fury demonstrated the exorbitant amounts musical talent these girls have flowing through their veins.
While their set left many asking if they could pretty please be the fourth Haim sister, the woman in front of me eloquently captured how the majority of the audience felt about Danielle: "She is so awesome, look at her play guitar. I have a girl crush". Get in line girlfriend.
Between Este taking her jacket off so she could "shake her ass" and Alana complimenting all the babes in the crowd, dull is definitely not a word in their vocabulary. Even managing to pull the biggest crowd of the day, it was clear that barely anyone at Laneway was willing to suffer Haim FOMO (Fear Of Missing Out).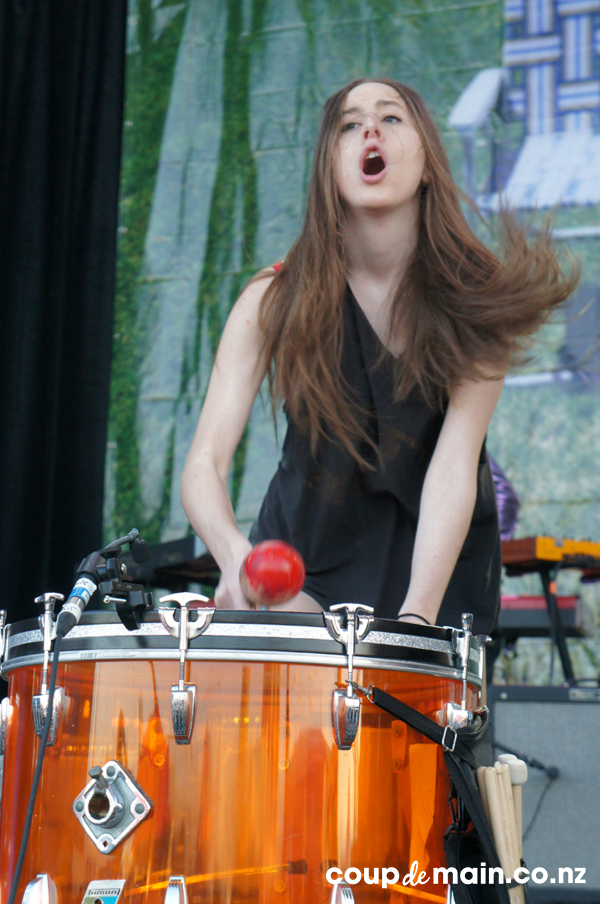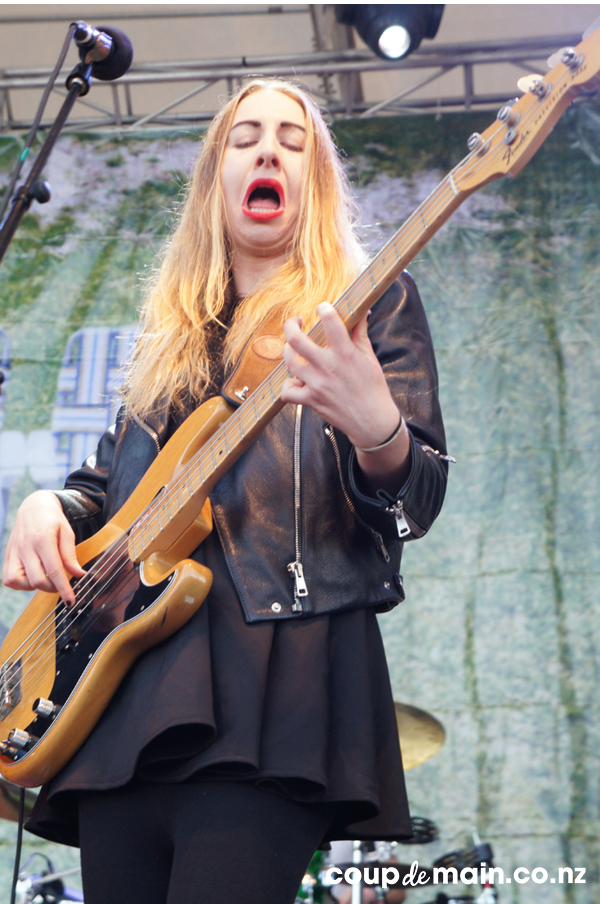 Whilst 'Don't Save Me' exhibited their sisterly sass, it was inevitable that 'The Wire' [being their latest single in New Zealand] would be met with roaring applause and echoed lyrics to which the trio absorbed every second - and it felt [oh so] right.
Proving that 45 minutes is far too short for a band of this popularity and caliber, 'Forever' saw Alana climb the pit fence to get her mosh on before the mad frenzy of flying drumsticks and thrashing hair combined the drumming skills of all three sisters for the thundering climax of 'Let Me Go'.
Hgh-fives all round, this was girl power at its finest.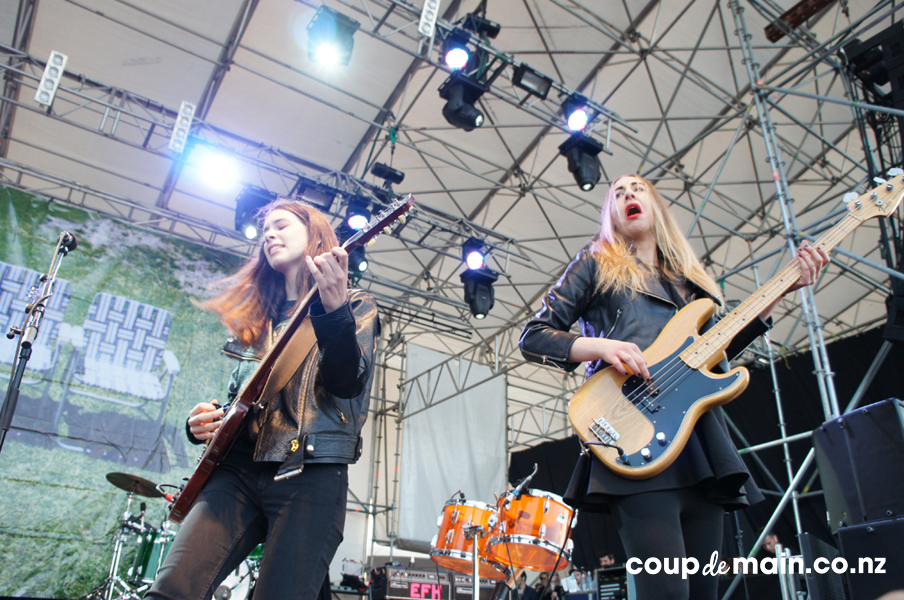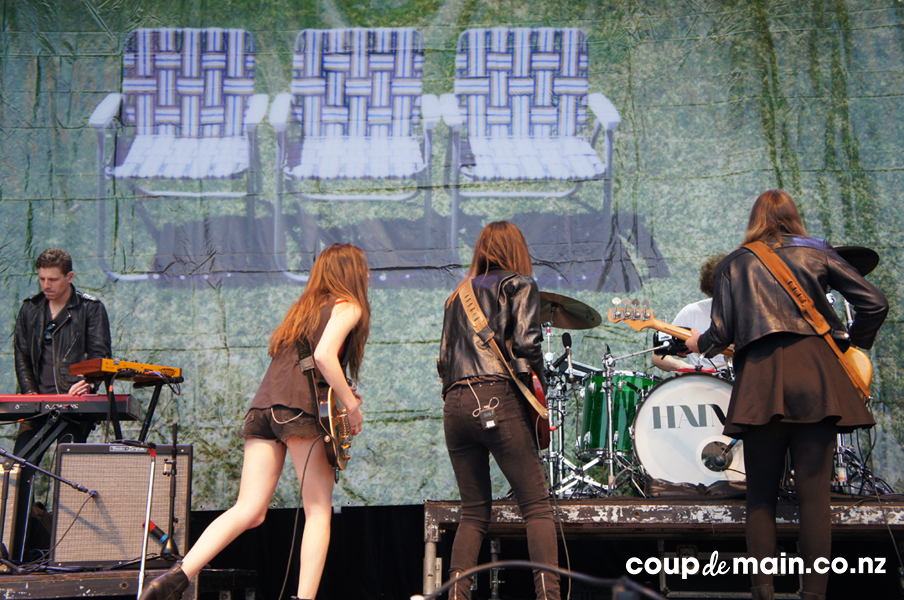 Setlist:
Falling
Oh Well (Fleetwood Mac cover)
Honey & I
My Song 5
Don't Save Me
The Wire
Forever
Let Me Go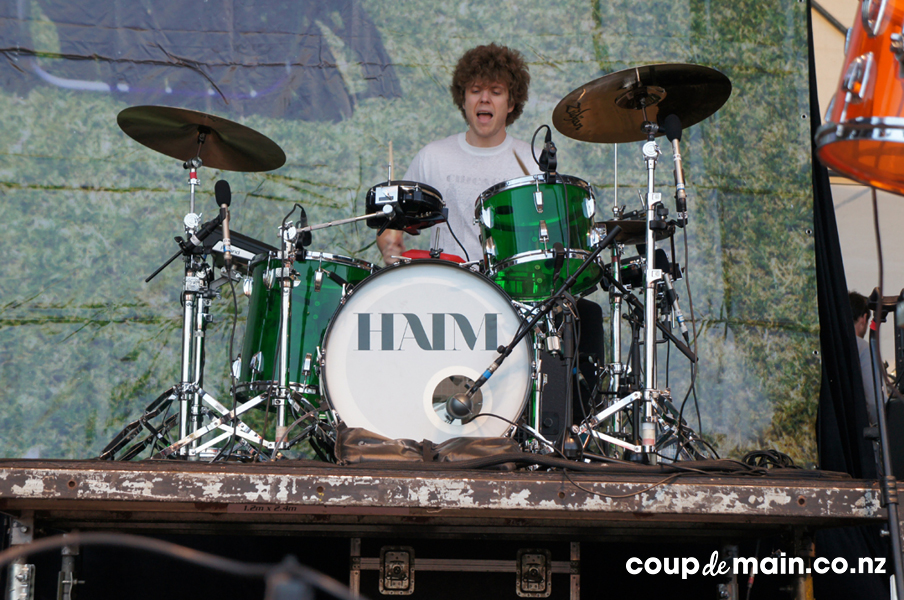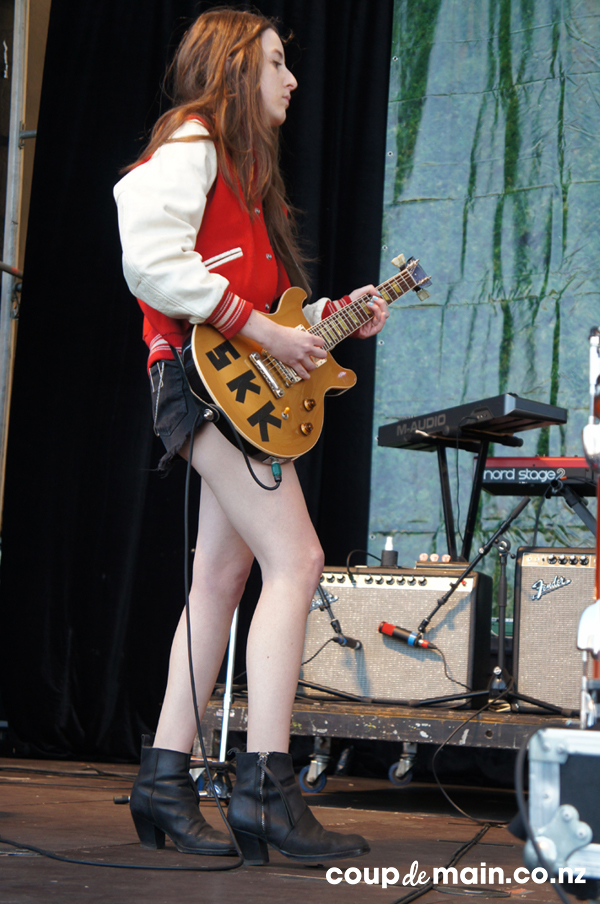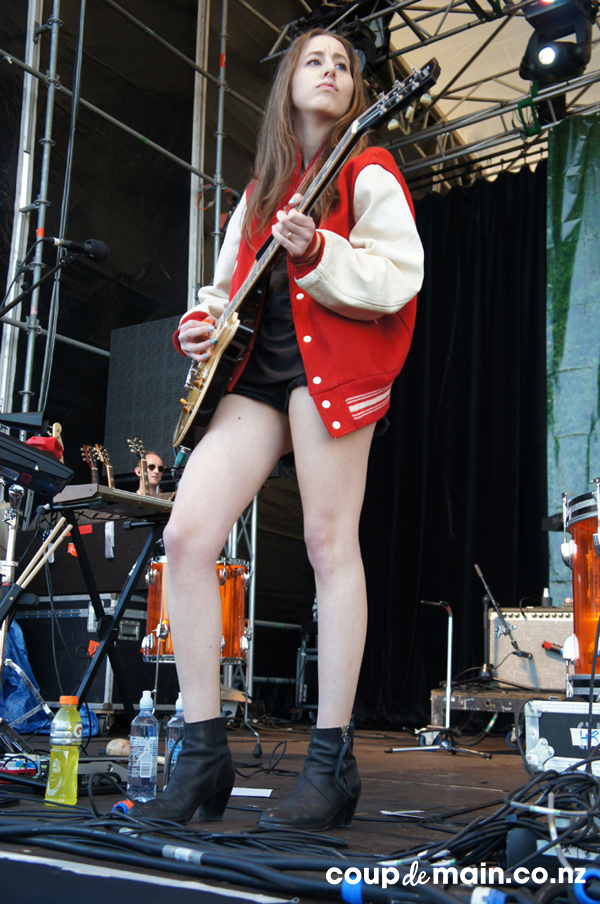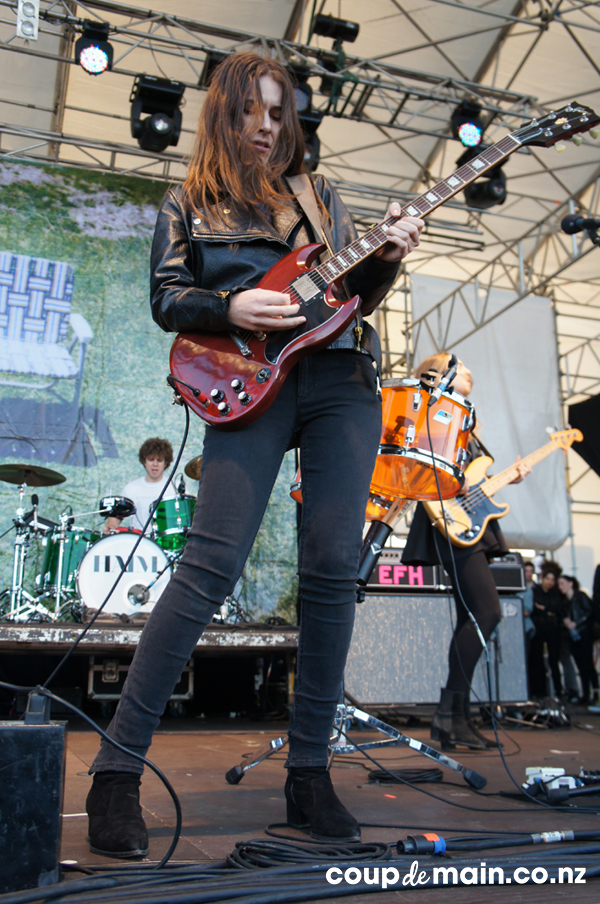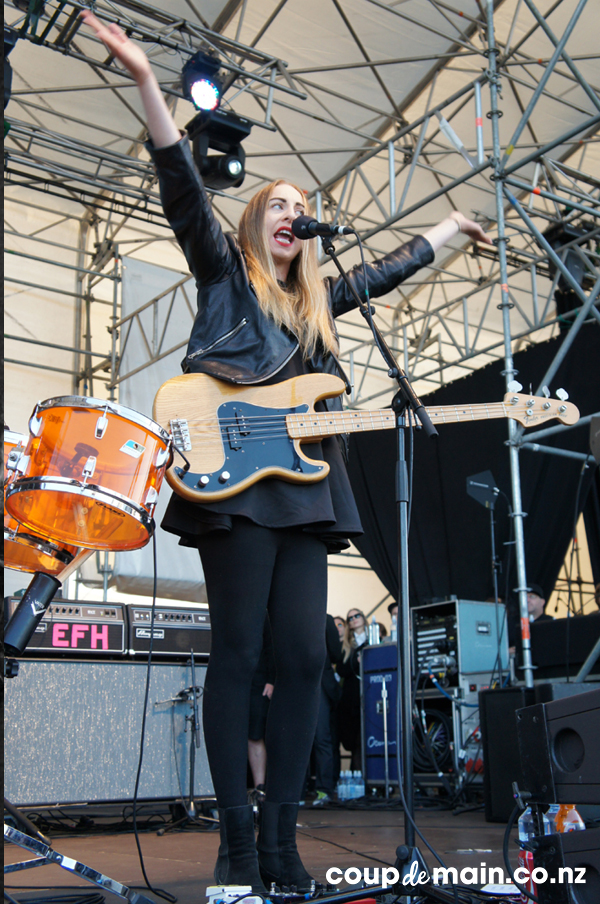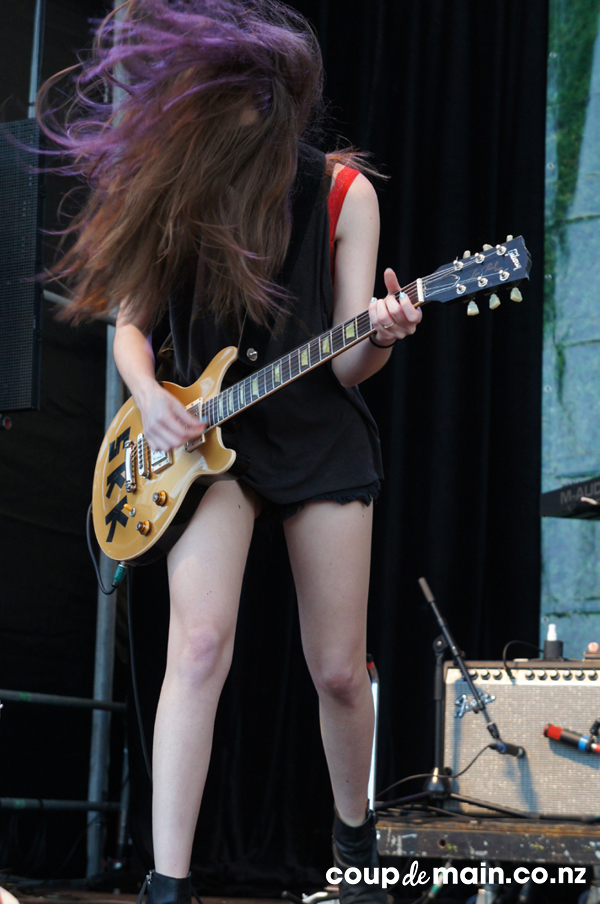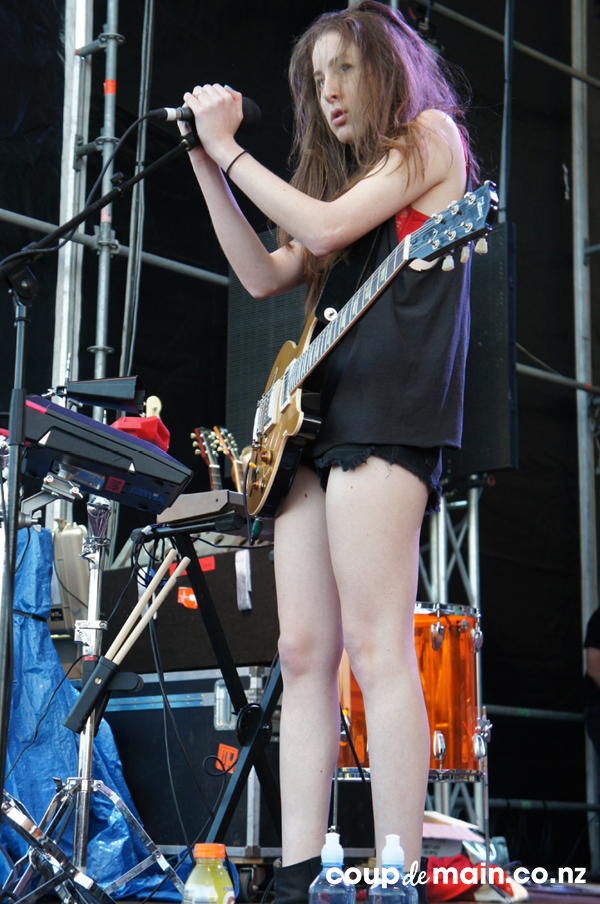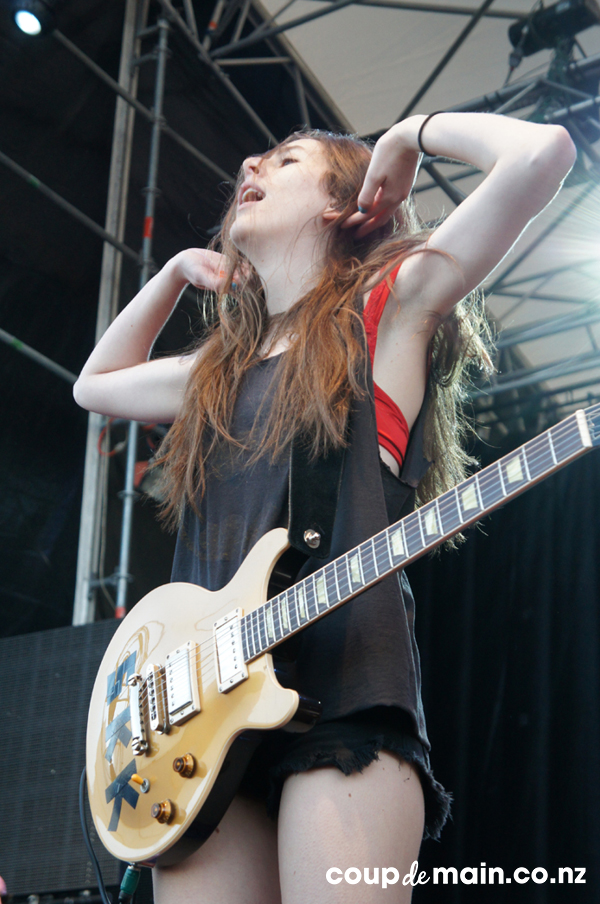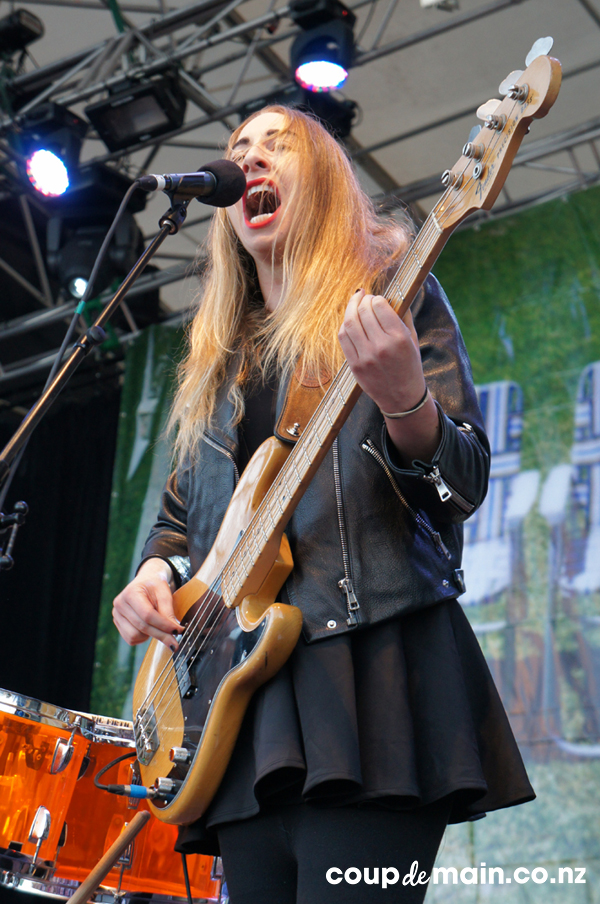 Previous: LANEWAY FESTIVAL 2014 - Part V - SAVAGES - click HERE.
Next: LANEWAY FESTIVAL 2014 - Part VII - CHVRCHES - click HERE.
Load next