Listen: Dominic Fike features on Remi Wolf's 'Photo ID'.
Listen: Dominic Fike features on Remi Wolf's 'Photo ID'.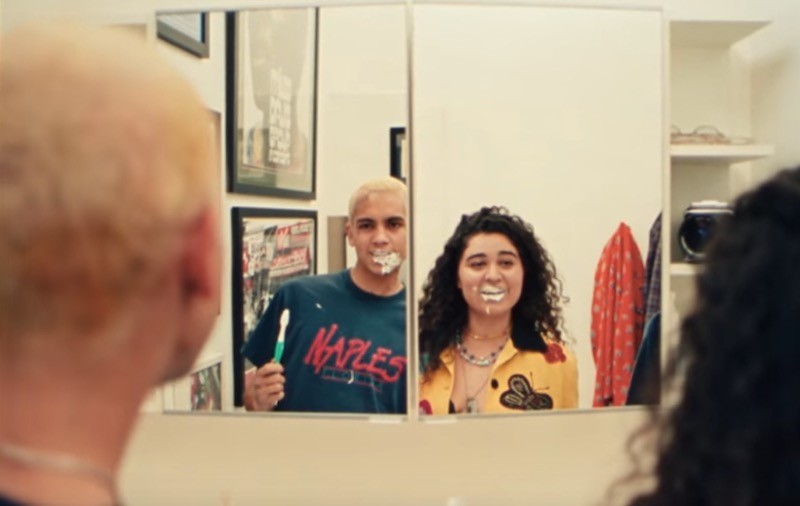 Dominic Fike features on a new version of Remi Wolf's 'Photo ID' - originally featuring on her 2020 'I'm Allergic To Dogs!' EP - which arrives accompanied by a music video.
In an interview with ALT CTRL Radio on Apple Music earlier today, Remi discussed the collaboration and her friendship with Dom: "We ended up getting together; I think friends of friends. Somebody sent Dominic my song 'Photo ID' and he heard it and was like, 'This is very cool.' And then we set up a little meeting, like a little play date. He was in a hotel room at the time, so I just like went to his hotel. We chilled out for a couple hours, smoked cigarettes. We didn't really do anything. We just talked about life and some stuff that we were both similarly going through at the time and we just formed this friendship, and he was super down to jump on the song so he ended up just getting in the studio over the course of a couple of days and just hanging out. And it was very natural, as natural as it could be. But yeah, I f-king love him. He's so awesome. I'm so happy we're connected and we're friends and he's so talented, it's insane."
Watch the music video for 'Photo ID' below...
P.S. Read our latest interview with Remi here.
Load next