Must-listen: Phoenix's new song 'J-Boy'.
Must-listen: Phoenix's new song 'J-Boy'.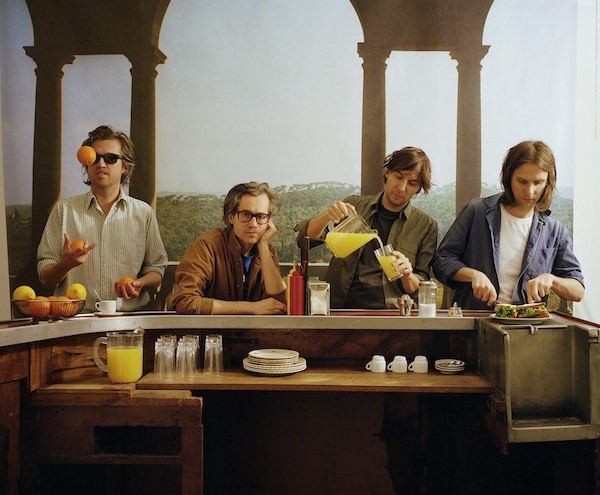 After debuting live their new song 'J-Boy' this past weekend, Phoenix today premiered the track on Zane Lowe's Beats 1 show and announced that their forthcoming album 'Ti Amo' will be released on June 9th.
About their new album, the band say: "It's a record about our European, Latin roots, a fantasized version of Italy: a lost paradise made of eternal Roman summers (hyper-light, hyper-clarity, pistachio gelato), jukeboxes on the beach, Monica Vitti and Marcello Mastroianni, fearless desire and antique marble statues."
Tracklist:
1. J-Boy
2. Ti Amo
3. Tuttifrutti
4. Fior Di Latte
5. Lovelife
6. Goodbye Soleil
7. Fleur De Lys
8. Role Model
9. Via Veneto
10. Telefono
Listen to 'J-Boy' below...
Load next