Interview: 2017 Must-Know - Pale Waves
Interview: 2017 Must-Know - Pale Waves
Manchester four-piece Pale Waves describe their music as "nineties inspired indie-pop feels, drenched in reverb and glitter" - an accurate summation of the two blissed-out jams they've served up so far, both of which wouldn't feel out of place on the soundtrack of '10 Things I Hate About You'.
Managed by the same team as The 1975, it's recently been hinted that Matty Healy and George Daniel have worked with the band on new music, so as they say themselves, "2017 will be a good year for us."
Oh shit 2017 already sounding special courtesy of @palewaves @Truman_Black @Gdans1975

— Jamie Oborne (@jamieoborne) January 6, 2017
We can't wait to hear what they have in store for us...
MUST-LISTEN: 'Heavenly', 'The Tide'.
YOU WILL LIKE, IF YOU LIKE: The Cure, Cocteau Twins, Peace, Swim Deep, Bad Suns, Chvrches, Paramore, Magic Man.
COUP DE MAIN: Who or what are your main musical influences/inspirations?
PALE WAVES - HEATHER BARON-GRACIE: I can be inspired by a number of things, for example whilst writing songs I tend to have a movie on in the background which is usually 'Adventureland' for some reason. My songs are mostly inspired through my experiences and the emotions that come with them.
CDM: How does your songwriting process work?
PALE WAVES: There are a few ways in which our songs are created. Ciara and I are always working on musical ideas on our laptops. We usually work separately to start with and then show each other what we've got. This usually results in us both getting extremely excited and working 'til 4am developing the ideas further. I always have numerous lyrics in my notes that I sometimes take to my guitar and create the song from that.
CDM: Do you write your lyrics specifically for the songs, or do you write poems or prose and then evolve them into song-form?
PALE WAVES: No I wouldn't say I write lyrics for specific songs, because this could dilute the honesty and meaning of the song.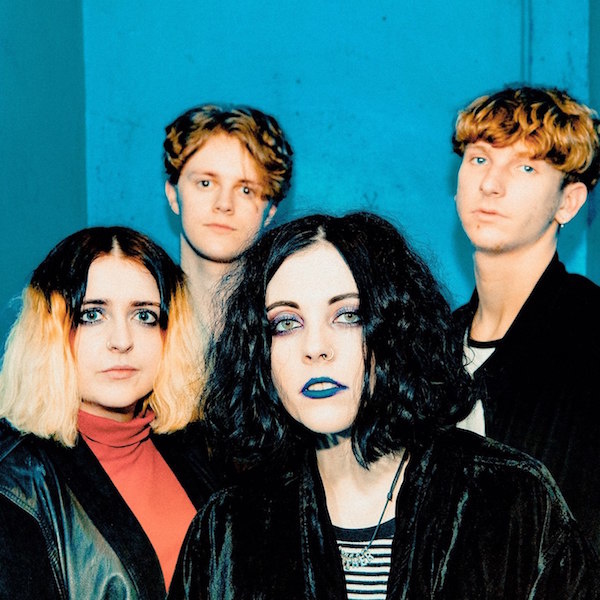 CDM: What do you think is the difference between a good song and a great song?
PALE WAVES: I would say a good song is one that you can easily remember and listen to, whilst a great song is something that you can emotionally connect to.
CDM: At what age did you write your very first song ever, and what was it about?
PALE WAVES: I was nine I think and I really can't remember what it was about, but it was probably very awful.
CDM: What do you hope for people to take away from listening to your music?
PALE WAVES: The most important thing for me is for people to relate to our music in their own way and maybe define a certain moment in their lives, that would be pretty cool. I just want our music to be there for people.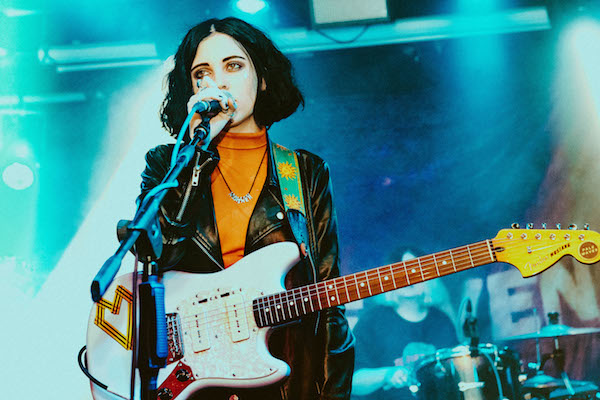 CDM: If you were a country, which song would be your national anthem?
PALE WAVES: 'Stay' by Shakespears Sister.
CDM: What do Pale Waves band-members do when you're not on Pale Waves duty?
PALE WAVES: Me and Ciara are 95% always on Pale Waves duty, and for the other 5% eating. Hugo is probably trying to learn the solo from 'Beat It' by Michael Jackson and Charlie is most likely getting his hair cut.
CDM: You've been busy playing shows this year, but haven't released any new music online since 'Heavenly' and 'The Tide'. When can we expect to hear some new songs from you?
PALE WAVES: 2017 will be a good year for us, you can expect the new Pale Waves. We are just working to make sure everything is perfect, we don't want to rush anything.
CDM: Do you prefer playing live or being in the studio?
PALE WAVES: They're two very different experiences, the studio is more intense and unforgiving, yet rewarding. Playing live is special and really important to us. We love doing both.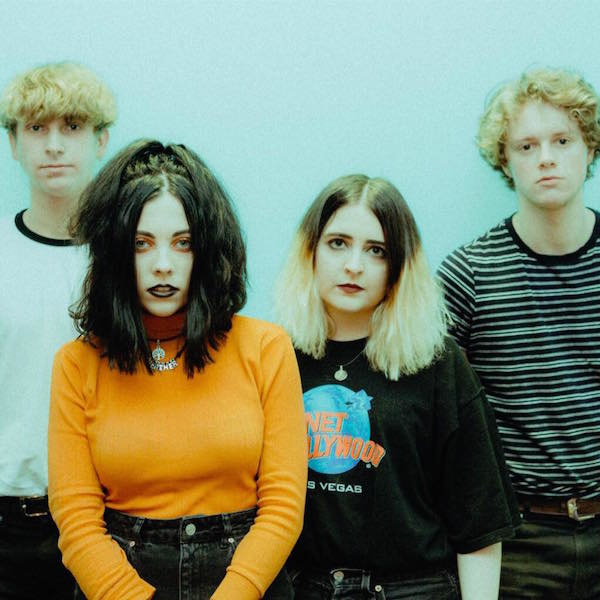 CDM: What's on your bucket-list?
PALE WAVES: Having a sell-out tour and making a really great album.
CDM: You're one of our 'must-know' artist picks for 2017... who are yours?
PALE WAVES: INHEAVEN.
Click here to check out more of Coup De Main's 2017 Must-Know Artists.
Listen to 'The Tide' below...
Load next