Interview: Michael Shuman on the 'Feed' soundtrack.
Interview: Michael Shuman on the 'Feed' soundtrack.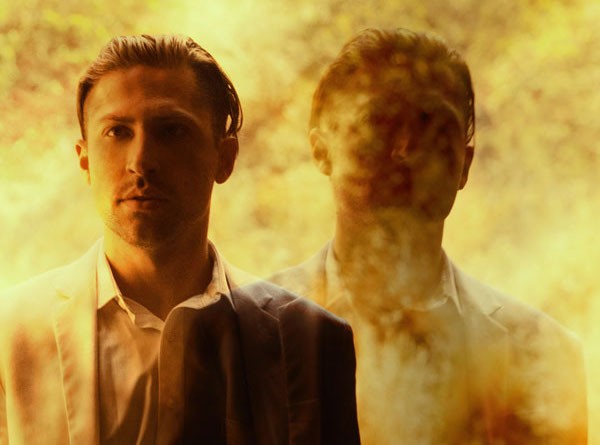 Somehow, between releasing a new album with Queens Of The Stone Age (out August 25th) and working on the roll-out for the third Mini Mansions album, Michael Shuman has filled his schedule even more by taking on a new solo project, in the form of soundtracking 'Feed' - a film directed by friend Tommy Bertelsen, and written/produced by fellow friend Troian Bellisario (of 'Pretty Little Liars', who also plays the film's lead).
The project eventuated into an entire album's worth of music (as well as a score for the film), including original songs composed and recorded by Shuman - several of which feature vocals from Z Berg (of The Like, JJAMZ, and Phases) instead of his own, and offered him with a songwriting outlet outside of his other projects.
We caught up with Shuman in New Zealand recently to discuss the film's soundtrack pre-release, as well as the status of Mini Mansions Album #3…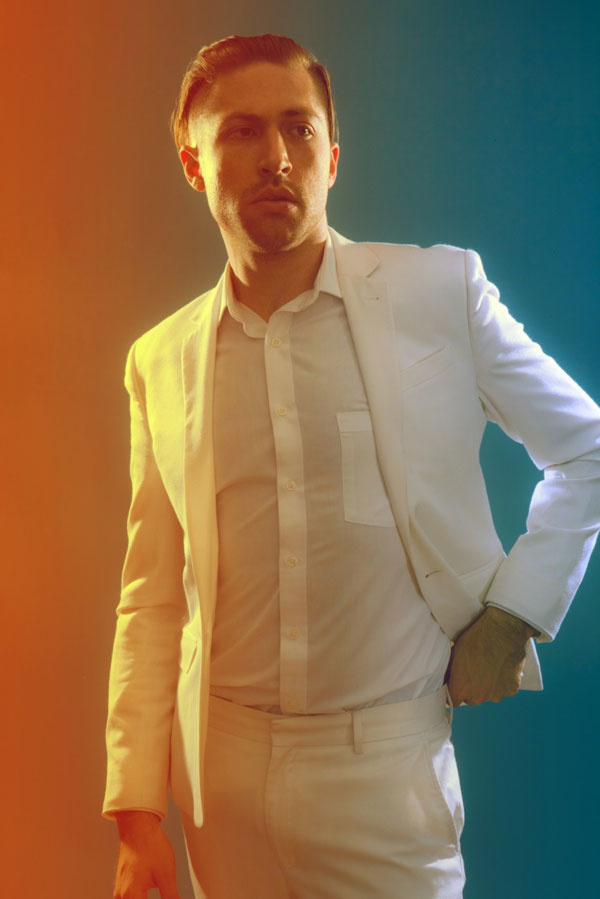 COUP DE MAIN: When we spoke to you last year in Los Angeles you mentioned you were working on 'Feed', and now the film is finally about to come out! What was the recording process like for scoring/writing music for the film?
MICHAEL SHUMAN: I wrote-- well the thing was, it's a small movie and it's my friend Tommy Bertelsen's first feature, and so I was brought on board, and actually Troian Bellisario, I hadn't seen her in years but we went to high school together… we weren't like best friends, but we were friends and I just hadn't seen her in years. I didn't even know how successful she really was because I wasn't a big fan of 'Pretty Little Liars', and then I was like, 'Oh my god this is this massive, massive show.' So when it was brought on board it felt like a family. They didn't really have the money for licensing certain songs - of course as a director you want big songs - so I kind of had to fill that space not just on a score level, but on a song level. A lot of the songs I had written in some form or another and then just kind of re-did them and repurposed them or rearranged, whatever it was to fit the movie. Now there is actually a record which is really cool, I didn't see that coming, I was just expecting to do a score.
CDM: Is it a mixture of songs and scoring instrumentals?
MICHAEL: Yeah, it's crazy. I mean, I don't think a lot of people do this actually. I've never heard of someone doing a soundtrack where they did the score, like a badass like Jonny Greenwood, he's gonna do the score but he's not doing songs - maybe Nick Cave has done that. I'm not a pioneer, but it was a lot of work, but it was also really great to actually basically make a record too.
CDM: Did you write/compose ahead of seeing any footage, or did you work alongside while the film was being created?
MICHAEL: Yeah, so there were two songs that me and Tommy talked about beforehand - I made those songs before the movie was even shot, so he was playing them for the actors before they did a scene. They were actually a very integral part of the shooting.
CDM: How much of a brief did he give you on what he wanted?
MICHAEL: We talked a lot about it. He's a friend and also he's very passionate, so he knows what he wants and we have the same aesthetics so it was fully talked about in every way.
CDM: In songs like 'Cigarettes And No Regrets' your vocals sound so different to how they do in Mini Mansions. Did you modulate your singing voice or channel the characters of 'Feed' at all when recording the vocals for different songs on the record?
MICHAEL: I didn't do any special tricks for my vocals really. But for that song in particular, I recorded it live with the acoustic guitar in an echo chamber to give it that sonic depth and space, and so that when the whistles come in we could really utilise the room mics and get that natural chamber reverb. Also, because that song is much mellower than most tunes I've made, it allowed me to be able to sing much softer and get a different tone out of my voice. Certain songs on the record I definitely thought about the characters and what emotional spot they may have been in for that particular scene. And then some songs, like 'Another Wave', were used during the filming process to inspire the actors to the vibe of the song. Tommy would play some of the songs on set to create a specific mood for the actors and crew. He was an integral co-collaborator for all the music.
CDM: You told us that the soundtrack was inspired by the 80s/90s, are there any other film soundtracks that inspired how you went about the process?
MICHAEL: That's a good question. As you said, it started as an 80s/90s thing and it developed into something that wasn't that, but I think the one thing that you try and do is not be too derivative of that so you become… you don't want it to be cliché, and we had mentioned composers, someone like what Trent Reznor and Atticus Ross do, how they bring this modern element to film is really great. I don't know... I try not to think about that too much.
CDM: Each song on the record sounds like an entirely different musical genre. When you first started working on the soundtrack was it intentional for each song to sound so different, or was it something that you realised in retrospect?
MICHAEL: Because you're making music for a film, my whole intention was to serve that and the vision of Tommy. It's much different than when you're make a record for yourself. As strange as it is to remove yourself from some of the songs, there is something extremely freeing about it, being able to put on another mask. Each song sounds so different because each scene called for something different; different emotions.
CDM: Did you record everything yourself?
MICHAEL: I recorded all the score myself. I did all the writing process myself and basically, because I felt like I was making a record I went to a studio with my friend. He did everything, but I played everything except this girl called Z Berg, she sang on two the songs - which is really cool, they're songs I wrote but with a girl singing them.
CDM: I guess you kind of detach with those ones?
MICHAEL: That's the best part about this whole thing - I could write songs and not feel like they're me. Some songs were already written, but like I said, I repurposed some of them so that they fit the character, or even just a certain sound.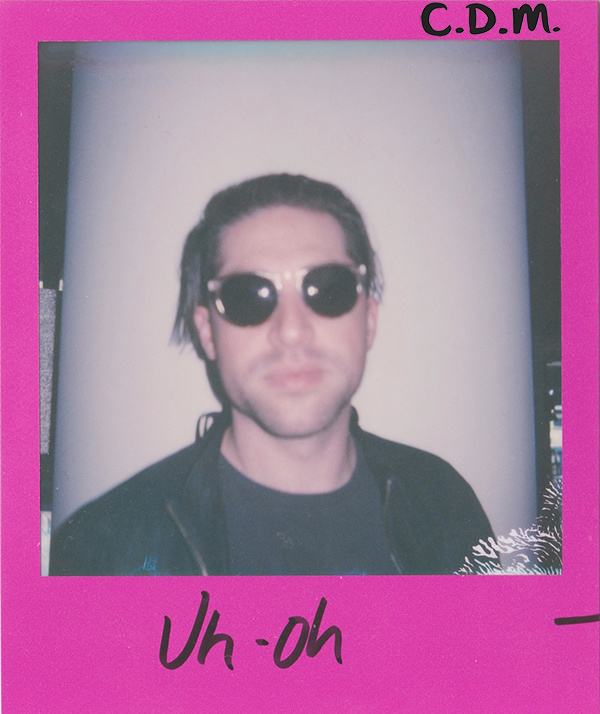 CDM: Z Berg's vocals feature on 'Good Thing' and 'All Hell Broke Loose' - what was it about those songs in particular that you wanted to have a female voice on them? Did you write them knowing that you wanted another voice to sing them?
MICHAEL: Those songs were actually for the most part written beforehand. But we wanted to have a female voice to tie into Olivia's character and make that connection. A female voice was important for those particular songs. The original 'All Hell Broke Loose' was a much darker, quirkier, stripped-down demo. But because it was a sort of a montage/party scene, I developed it into what it is now.
CDM: Did the process of writing/working alone change how you work in a band environment at all? Because you were doing that at the same time as the Mini Mansions album?
MICHAEL: No, but it did make me understand how much you are putting yourself out there. And in Mini Mansions, the new record that we did is very vulnerable and just kind of dumping all my feelings out there, whereas this is the complete opposite. You're hiding behind some other character basically, so it just gave me a clear understanding.
CDM: Congratulations on reaching a career highlight in that you have now recorded not one, but TWO Christmas songs! Can your next project please be an entire Christmas album?
MICHAEL: I would be totally into doing a Christmas record. Although I'm of the Jewish persuasion, I grew up with all the classic Christmas songs blasting throughout the house every year, all of December. You can't beat that feeling of Christmas tunes during that time of year. I just think of the badass ones The Waitresses, McCartney, etc have done. Mini Mansions had once discussed doing some Christmas songs. Maybe we'll get around to that.
CDM: If you could choose any one additional song from any of your musical endeavours to add to the 'Feed' soundtrack, which song would you pick?
MICHAEL: Maybe 'Kiddie Hypnogogia' from the first Mini Mansions record. I think the film bends between a very feminine perspective and then a very dark place, which is what the song kinda does as well.
CDM: Is your IMDB accurate, that you've done another composing job for a film called 'Escaping Dad'? What was that job like?
MICHAEL: Yeah! It was funny, so I did 'Feed' which is great, and then the producer of that film was doing this Lifetime movie and he was like, 'Will you do this?' And I was like, 'Sure!' It was fun, it was an experience, but like it wasn't like a movie that I would usually like. I wanted to start getting this going, and the more practice I have the better.
CDM: So you want to keep doing this as well?
MICHAEL: Yeah, I did another score, and I'm doing another one right now.
CDM: How do you have time to do this? Do you ever sleep?!
MICHAEL: I do sleep actually. I get a good night.
CDM: We also last spoke about how it's tough with record labels only caring about hits etc - but when we talked to Tyler [Parkford] last month in L.A. he told us you guys have just signed with Fiction Records. That's so exciting! Is there anything you can tell us about the new Mini Mansions album now?
MICHAEL: We're planning all the roll-out right now, and I have another [Queens Of The Stone Age] record coming out in a month that's taking up my time and we're all really excited about it, so that's my focus right now. Once that gets done, I will try to map out how Mini Mansions is going to fit. But the record is done; I'm really happy with it. I think like I said, all Mini Mansions records are like-- I think the first record leaned heavy on Tyler, I think the second record it was pretty in the middle, and this one leans more towards my songs. That's just the way that it ended up turning out.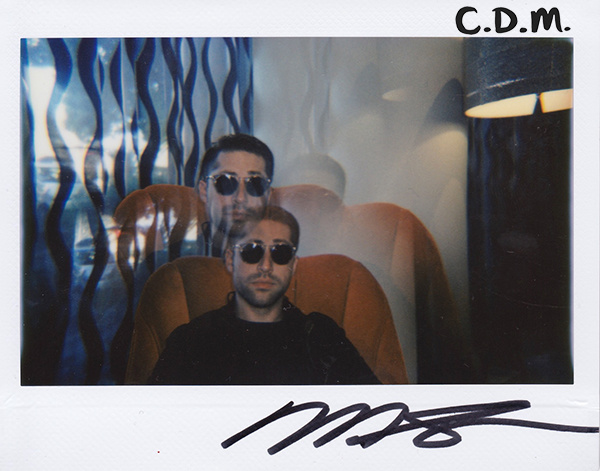 CDM: How did all the recording/studio stuff go for the MM album? Was it a similar process to recording 'The Great Pretenders'?
MICHAEL: Unfortunately not. I think that's why it ended up being heavily on me, not for any reason that-- it was tough, we were supposed to make a record and they committed to doing The Last Shadow Puppets, so the timing was a tough one. So we made the record together, 100%, but I think some of the pre-production or some of the mixing, they were on tour; I was home, we were still obviously discussing everything together, but I did take the reigns more for this.
CDM: For 'The Great Pretenders' you recorded 25 songs… How many is there for the new album that were in contention?
MICHAEL: No, we recorded I think 12. There won't be 12 on the record, there will be like 9 or 10.
CDM: Lana Del Rey recently revealed that Zach [Dawes] has been working with Miles Kane on his new album - is all of Mini Mansions involved, or just Zach?
MICHAEL: It's Tyler and Zach; I did some stuff. Did she reveal it, really?
CDM: Yeah she did an interview with Zane Lowe during which she said that her, Zach, and Miles were basically in a band together for a few months, from December to March.
MICHAEL: Yeah, Tyler is part of that and so is our friend Loren [Humphrey]. They were writing at my spot for a while so I was coming in and out, but I was making the Queens [Of The Stone Age] record. I would've liked to. I helped in some respect, but they played together before me.
Michael Shuman's 'Feed' soundtrack is available now - click here to purchase.
Listen to the soundtrack below…
Load next