Listen: Sawyer Nunes shares new song 'Speed Bump'.
Listen: Sawyer Nunes shares new song 'Speed Bump'.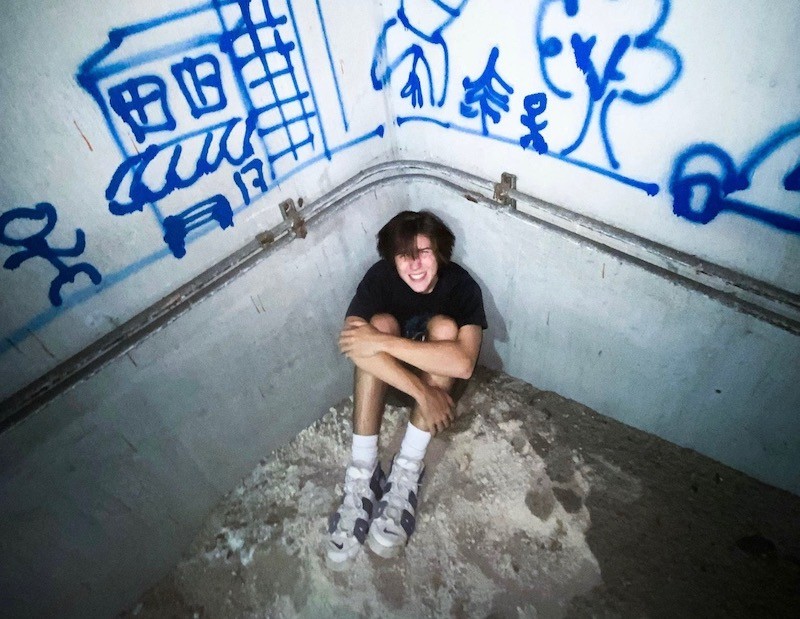 After surprise dropping a new single 'The Way Things Are' a few weeks ago, LAUNDRY DAY's Sawyer Nunes has followed it up with another new song, 'Speed Bump' - a self-aware song that touches on the hurdles of life and the realisation of emotional maturity. Sonically, 'Speed Bump' sees Nunes' vocals distorted in moments, as he sings earnestly, "If I wasn't young and dumb I'd get on one knee."
About the new song, Nunes says: "'Speed Bump' was written pretty recently, only about 3 months ago. So much time had passed since I had written 'The Way Things Are' and new life experience came flooding in. After touring and finishing high school, I felt that I was ready to be an adult, and face the challenges that come with adulthood. I had gained some of the emotional maturity I so desperately craved, and felt as though I could fend for myself. This eagerness for adulthood manifested itself in a romantic sense as well. I felt ready to commit to a relationship fully, and invest serious time in another person. There were times where I would joke with myself and think that it was time to settle down and start a family. 'Speed Bump' is about craving a serious relationship. Youth is a time for exploration and experimentation, but I felt like I was done with fucking around. As time passes, I realize that there are still so many things left to learn, left to try. I know that I'll continue to feel bouts of intense emotional need, but I keep reminding myself that I don't know everything yet, that I will continue to make mistakes. At the end of the day, all of these lessons I learn will benefit me in the end, and hopefully help me grow into a smarter, more open, more empathetic person."
Listen to 'Speed Bump' below...
Load next