Watch: Kloe - 'UDSM' and 'Liability' music videos.
Watch: Kloe - 'UDSM' and 'Liability' music videos.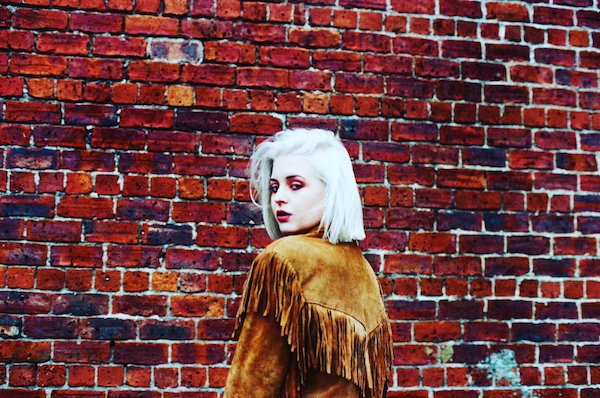 Scottish synth-pop artist Kloe has released a music video for new song, 'Liability', which together with 'UDSM', represent both parts of her 'BLA-K-OUT' video-story release.
About 'Liability', Kloe says: "Liability is the song that sums me up as a person best. The title basically says it all! I wrote it last year at a time when I was rebounding quite frequently, desperately trying to run away from any emotion. I didn't want to feel anything. Although the video represents complete self-destruction, I also want to stress that I do not think doing drugs and smoking is cool, but I obviously did when I wrote the song..."
And about 'UDSM', Kloe says: "I am so proud to present Part 1 of my 2 part video story, UDSM. I wrote the song at the tail end of lastyear after being humiliated by a boy in a bar in Camden. I had just begun to go out in London and was experiencing chaotic city life for the first time. I was 18, new to the industry and full of wonder. So after he kissed some girl, without a second thought, I ran out of the bar and walked around Camden alone crying my eyes out. All I wanted to do was get absolutely obliterated. That's what the director Tash Tung and I wanted to show people - the vulnerable, naive side of me. I really wanted to push myself as far as I could with it and cross potential pop boundaries. It feels whole-heartedly me and I'm so proud of it.
Kloe x
Ps,
Yes, Emily is a real person haha!"
Watch the music video for 'Liability' below, as well as 'UDSM'...
P.S. Click here to read our latest interview with Kloe.
Load next