Coup De Main x AllTracks | Street Chant
Coup De Main x AllTracks | Street Chant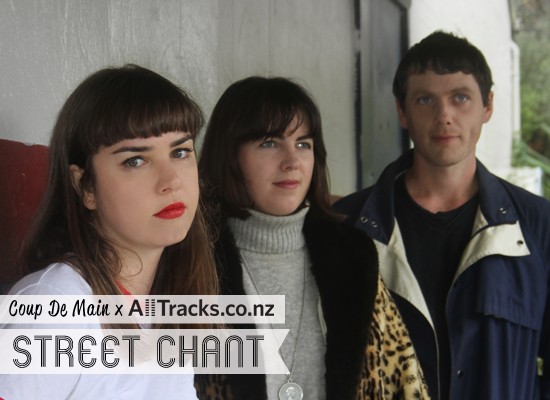 "School should teach that life's a bitch," Emily of Street Chant sings on their new song, 'Insides', lifted from their long-awaited sophomore album, 'Haurora'. And it's true - much like the lyrical content of their music, Street Chant speak in universal truths.
The music is the brain child of Emily's brain - but the result are a collection of songs that capture a dissatisfaction; a feeling that extends beyond just her thoughts. The album title 'Haurora' takes its name from the Maori philosophy for health - a balancing act of four parts, something that Emily struggled with during the creation of the record.
We spoke to her ahead of the band's show tonight at Auckland's Kings Arms (more info HERE) about the new album, songwriting, and more…
COUP DE MAIN: I read about the creation of 'Hauora', and it sounds like it was pretty difficult. How did you motivate yourself to keep going and eventually finish the record? 
STREET CHANT: I believe in this record a lot, and the struggle and amount of time it took made me feel closer to the record in the way you do with any relationship. I just knew I had to get it, but taking small breaks and not doing anything on it for a couple of months made it seem refreshing when it came back around to doing stuff on it. I wouldn't recommend anyone take so long on a record though, I never will again. 
CDM: I remember learning about 'Hauora' in high school, and it's a really important concept - each four aspects of your well-being. Did you find writing the record helped you deal with each of these elements of your well-being?
STREET CHANT: It was an outlet for sure, however due to where I was at in my life at the time I think my Hauora was at an all time low. It was a frustrating experience but ultimately cathartic.
CDM: You said you struggled with writer's block between the two records. What's your ideal working environment for making music?
STREET CHANT: For me I think the best thing is to do it often, it's like a fitness and I got pretty unfit at songwriting while on tour for the first record.
CDM: Our column is all about NZ music - what other NZ artists are you loving at the moment? 
STREET CHANT: LVJ, PHF, Big Tipper and Ary Jansen from Auckland, Robin from Palmerston North, TAB from Wellington, Opposite Sex, Astro Children and Kane Strang from Dunedin,
CDM: If you were to curate your own music festival, who would you want to play and what would the festival be called?
STREET CHANT: Kanye and all of his guests from his tracks, Blue Bloods, Skeptics, ESG, The Mint Chicks, Deftones.
YOU WILL LIKE MY MUSIC, IF YOU LIKE… strong women having fun.
IF YOU ONLY LISTEN TO ONE OF MY SONGS, YOU SHOULD LISTEN TO… 'Insides'! Because it's the latest and greatest.
WATCH THIS VIDEO, BECAUSE… 'Insides', because it only came out a few weeks ago and it was our most fun ever to make.
MY TOP FIVE MUSICAL CRUSHES ARE… Kanye, US Girls, Kurt Vile, Aldous Harding, St. Vincent.
YOU KNOW YOU'VE MADE IT WHEN… Your guitar chords go up on a tablature site \m/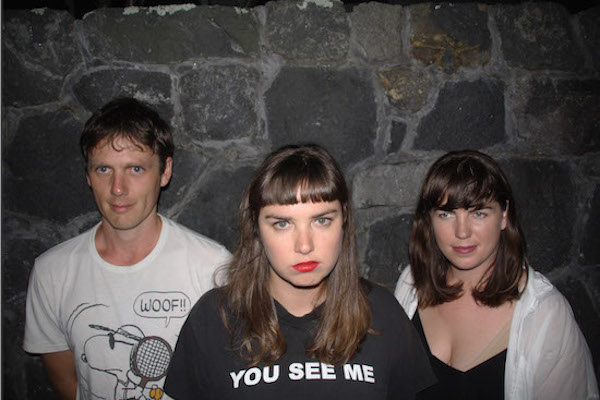 CDM: What's the most despicable thing you've ever done? 
STREET CHANT: I sung 'Lydia' to Julia Deans once.
CDM: If you could pick any five people (living or dead) to be in your entourage, who would you choose?
STREET CHANT: Hari Nef, Lorde, Rasputin, MIA, Roseanne.
CDM: Who is your most famous fan?
STREET CHANT: https://www.instagram.com/p/cnQkBRgRcm/
CDM: Do you believe in magic?
STREET CHANT: Yes.
CDM: What is your spirit animal?
STREET CHANT: Tiger.
CDM: How long could you go without talking?
STREET CHANT: 24 hours.
CDM: What is the most heroic thing that you've ever done?
STREET CHANT: Sung on stage.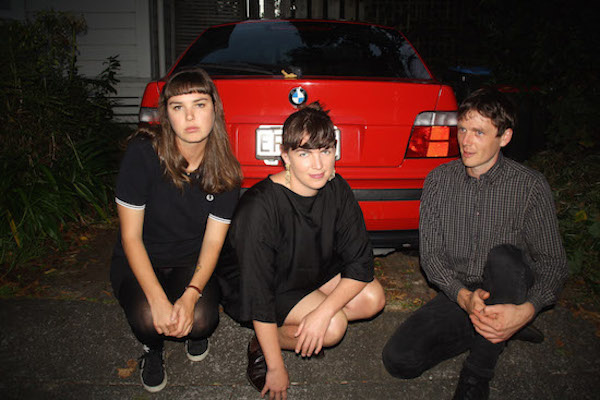 CDM: Have you ever written a love letter?
STREET CHANT: 10,000.
CDM: What is your first proper memory, ever?
STREET CHANT: Standing on a hill with my dad flying a remote control plane.
CDM: If you were a country, what would be your national anthem?
STREET CHANT: 'Tribute' - Tenacious D.
CDM: Have you ever had an out-of-body experience? If so, tell us about it.
STREET CHANT: I have insomnia and tend to lucid dream a bit, not sure if that counts?
CDM: Stretch your right arm out as far as you can reach, what can you touch?
STREET CHANT: My girlfriend.
For more Street Chant, check out:
streetchant.bandcamp.com
facebook.com/streetchant
streetchant.com
twitter.com/streetchant
+ for more new music suggestions, check out AllTracks >> alltracks.co.nz
Watch the 'Insides' music video below…
Load next