Coup De Main x AllTracks | Mermaidens
Coup De Main x AllTracks | Mermaidens
When you first listen to Mermaidens' new single 'Seed', you'll probably struggle to place it in a particular genre. Described by Noisey as "if Sleater-Kinney were a pagan Goth band", and on their Bandcamp account as "dark witch rock," their sound is haunting and incredibly unique.
Lily Paris-West and Gussie Larkins share singing duties, and are accompanied by Abe Hollingsworth on drums - and as a trio they're released two EPs thus far, with their debut album expected in early 2016.
From releasing Mermaidens t-shirts with a photo-shopped Amanda Bynes wearing one, to an upcoming support slot for Mac DeMarco in Wellington - we can't wait to see what this group do next.
We spoke to Lily from the band about their upcoming debut album and learnt five key things from them...
#1. Their name Mermaidens comes from humble beginnings - simply needing to put a name on a project. "Gussie and I were just finishing high school and we had just started playing together. We needed a name, because you need a name for projects - and we were just spinning around lots of things. Some of them were quite psychedelic - they were too embarrassing. She just said to me one day, "I've got it, it's Mermaidens - it's funny and who cares". I can't take it seriously."
#2. Their writing process is a collaborative process - however both Lily and Gussie tend to bring their own elements which are then combined with Abe's drumming. "We've always written for Mermaidens - Gussie and I have kind of written things on our own, or together, then we'll bring them to Abe, to develop them. We'll never finish something by ourselves, but always doodling on guitar and writing things." Lily's songwriting tends to switch between writing about personal experiences - "It is really cathartic to be able to write about personal experiences, like shitty boyfriends," as well as writing about society in general - "But there's also times where I'm like "I'm sick of writing about my feelings, I'm gonna make an effort to write about this feminist political statement!" And I'll try, but I'm not as good at that."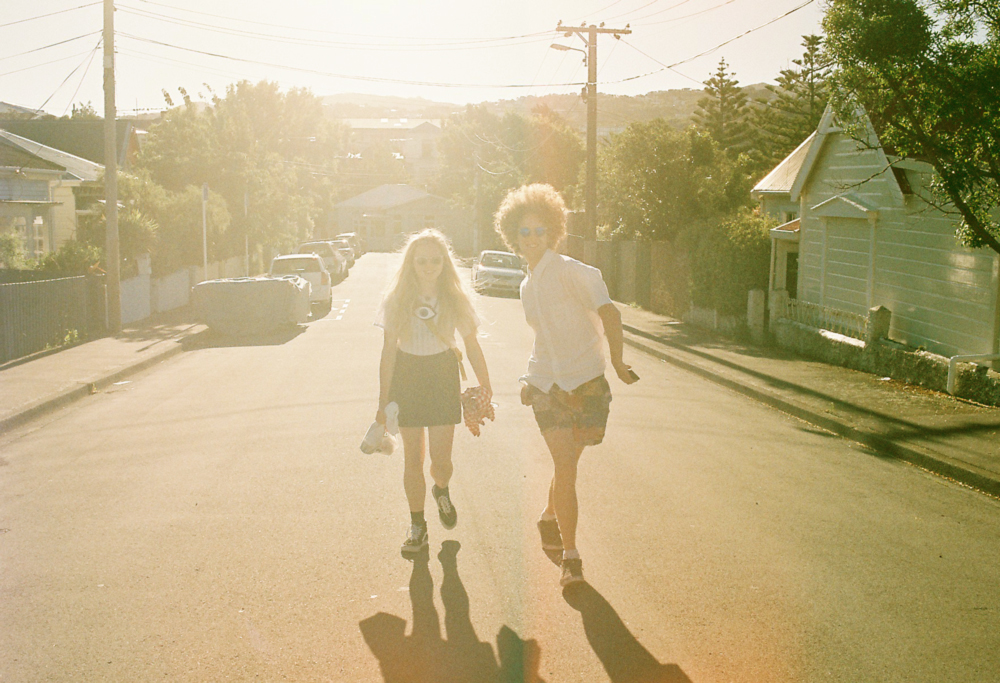 #3. Their debut album is due out in early 2016, and we absolutely can't wait - as they're gonna be a little different to what we've heard on the two EPs they've released so far. Lily tells us, "It's in a similar vein to 'O' a little bit, but maybe a bit more heavy, and complex in terms of the writing, 'cuz we've been getting better at playing our instruments. Those EPs were also recorded in very lo-fi studios that we'd kind of built ourselves in bedrooms or lounges. The album was recorded at Blue Barn with this lovely sound engineer called James Goldsmith, and it sounds very slick. It's got a different quality to it. But we also re-recorded some of the old songs from the EPs."
#4. They're a band who place a lot of importance on capturing their live sound on their recordings - "When we recorded the album, we tried to make it sound like a really good live recording." To do that, they recorded it predominantly all playing together - not only for ease, but for the energy. "It was easier to do it all together live - to have that live sound. It's really great to feel that energy of everyone at the same time, as opposed to listening to a recording and playing the part."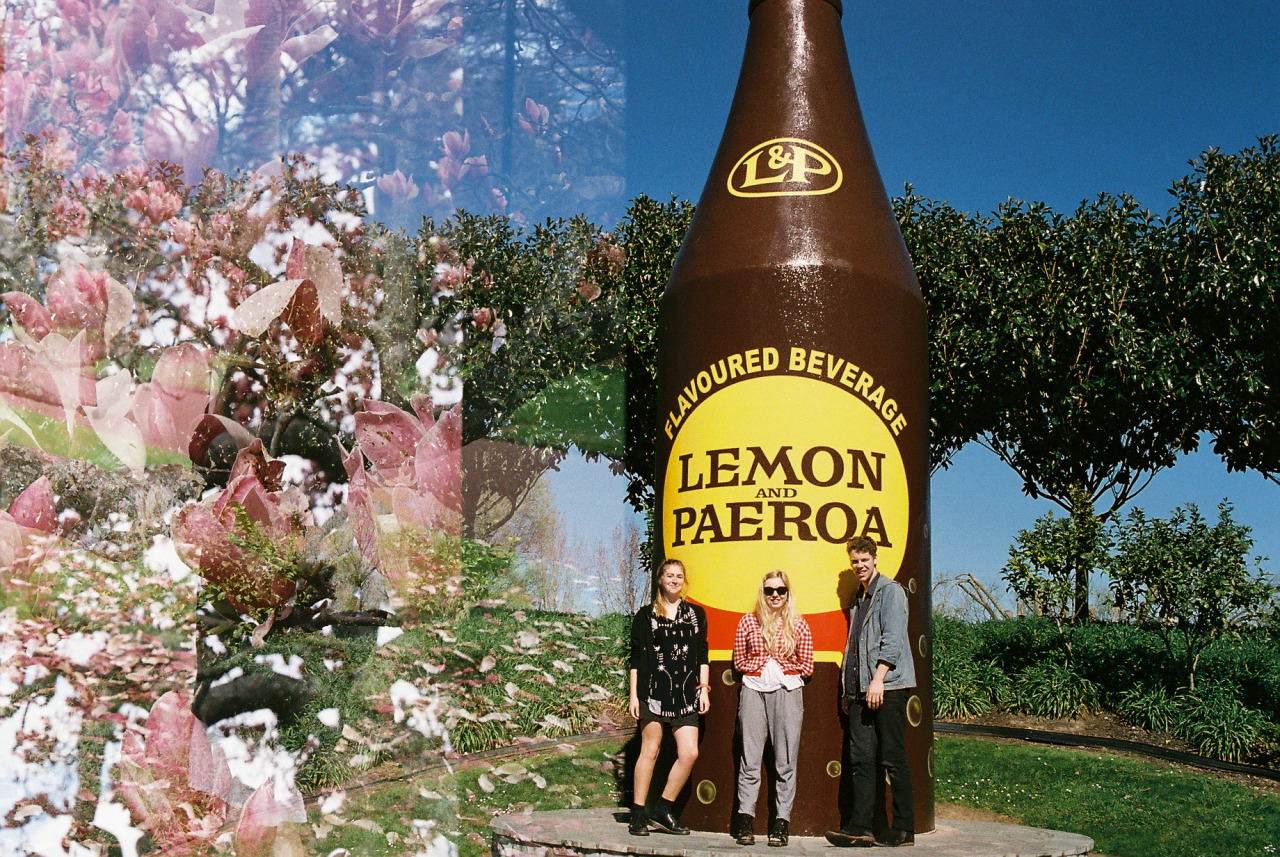 #5. They're huge appreciators of other New Zealand music, with Lily saying, "I have been liking the new Death and the Maiden album. They're really cool. There's Girls Pissing On Girls Pissing from Auckland - they're awesome. And then some old New Zealand albums, I was listening to some Die! Die! Die! today, and some Caroles, and I'm gonna forget all my favourites, I know I am. Worm - she's a beautiful Wellington folk singer, been loving her recent EP. Heaps. I could go on."
YOU WILL LIKE MY MUSIC, IF YOU LIKE... Warpaint, Women, Slint.
IF YOU ONLY LISTEN TO ONE OF MY SONGS, YOU SHOULD LISTEN TO…'Seed'.
MY TOP FIVE MUSICAL CRUSHES ARE... James Goldsmith, Ruban Neilson, Connan Mockasin, PJ Harvey, Patti Smith.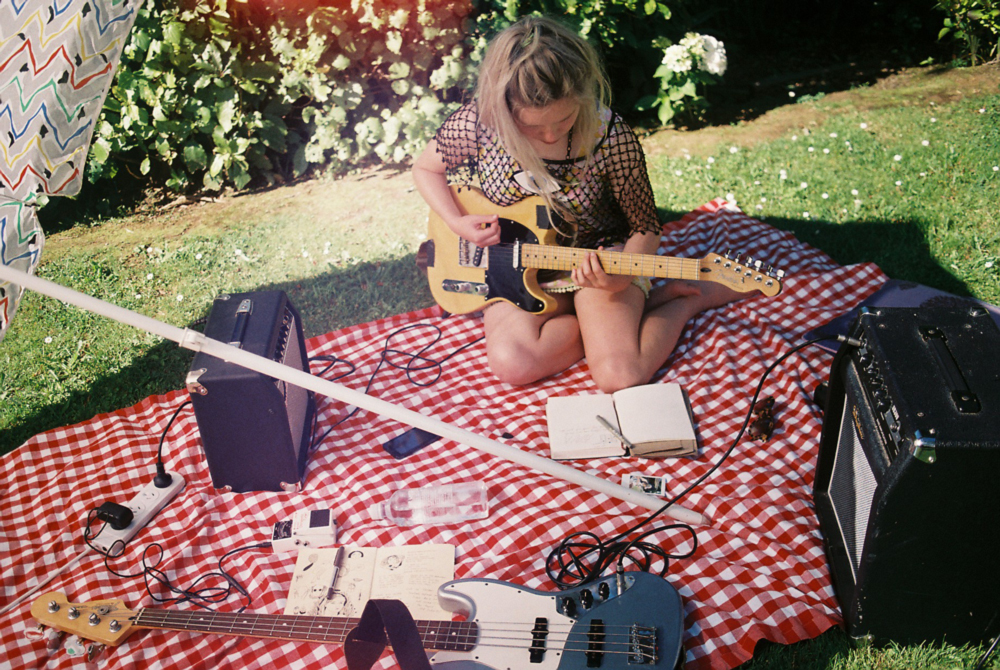 YOU KNOW YOU'VE MADE IT WHEN... You're on 'The Simpsons'.
COUP DE MAIN: If you were to curate your own music festival, who would you want to play and what would the festival be called?
MERMAIDENS: THROBBING HEAT 100% EDM acts in a sauna.
CDM: What's the most despicable thing you've ever done?
MERMAIDENS: We never do anything naughty, we are despicably good.
CDM: Who is your most famous fan?
MERMAIDENS: Beastwars / Annabel Liddell.
 
CDM: Do you believe in magic?
MERMAIDENS: Gussie does.
CDM: What is your spirit animal?
LILY: Wild horse. 
GUSSIE: Bunny rabbit
ABE: Labrador pup
CDM: How long could you go without talking?
LILY: 10 years.
GUSSIE: 1 day.
ABE: 1 min absolute max.
CDM: If you could steal one thing without consequence what would it be?
MERMAIDENS: Your heart.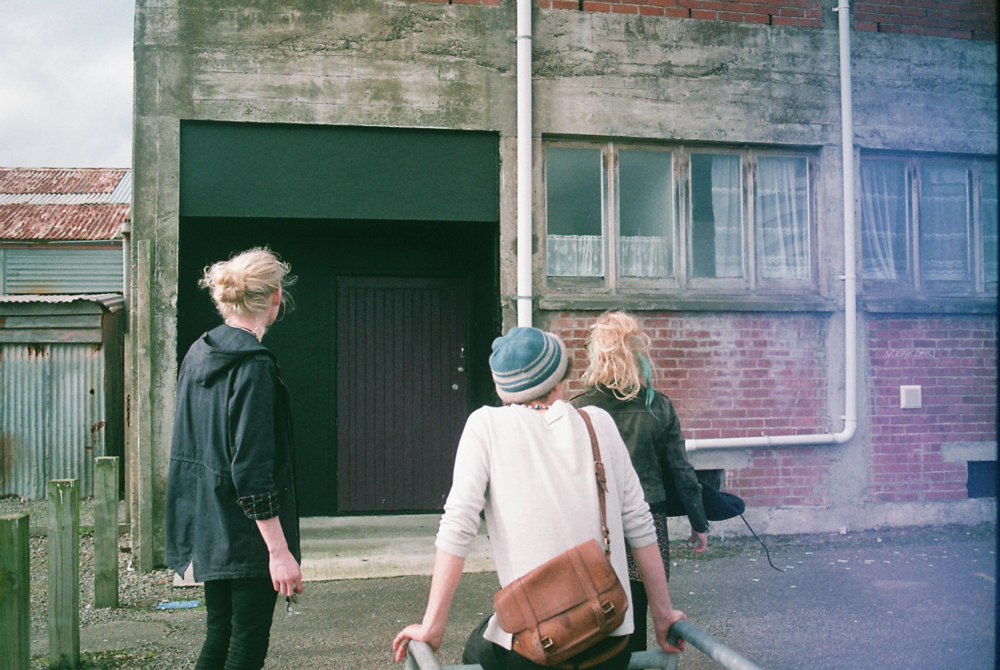 CDM: What is the most heroic thing that you've ever done?
MERMAIDENS: Abe once skulled 2 litres of water on stage.
CDM: Have you ever written a love letter?
LILY: 1000's.
ABE: Not one.
CDM: What is your first proper memory, ever?
MERMAIDENS: Can't remember.
CDM: If you were a country, what would be your national anthem?
MERMAIDENS: "O Mermaidens / So Wet and so Mermy / Your numbers are few / But your style is so flirty."
CDM: Stretch your right arm out as far as you can reach, what can you touch?
ABE: Lily.
LILY: Abe.
For more MERMAIDENS, check out:
facebook.com/mermaidensband
mermaidens.bandcamp.com
+ for more new music suggestions, check out AllTracks >> alltracks.co.nz
Watch a live performance of 'Cold Skin' below…
Load next