Review: Halsey & Kehlani - Spark Arena, April 2018.
Review: Halsey & Kehlani - Spark Arena, April 2018.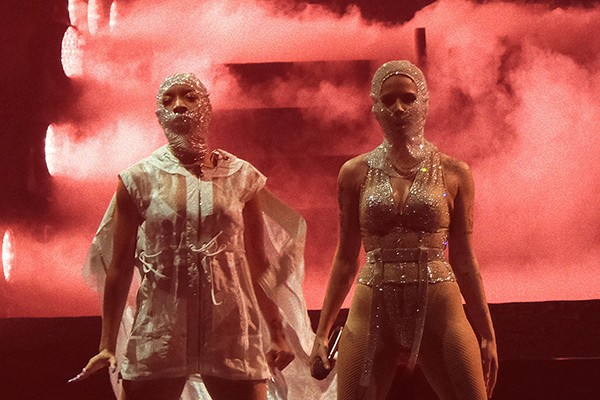 For Halsey fans, the world of the hopeless fountain kingdom is nothing new - having been first initiated into the kingdom in late August of 2016 at the end of Halsey's Madison Square Garden 'Badlands' show (which saw a screen with the words 'YOU CAN FIND ME IN THE KINGDOM' emblazoned across it), which led to an online fan scavenger hunt speculating what would later become the concept album 'hopeless fountain kingdom', released the following June. However, last night at Halsey's first ever headline New Zealand show, fans fully entered into the world in a live experience - a realised world of Ashley Frangipane's own creation, of love, heartbreak, and acceptance of one's own self.
Before Halsey took to the stage, R&B artist Kehlani performed a set (with her DJ Noodles and two band members) including newer songs like 'Honey', mixed in with older songs like 'You Should Be Here' (from her second mixtape). Explaining to the audience that it's her third time in New Zealand in six months ("a blessing," she described it as), the audience were enthusiastic and attentive to Kehlani, as they waited for the main act.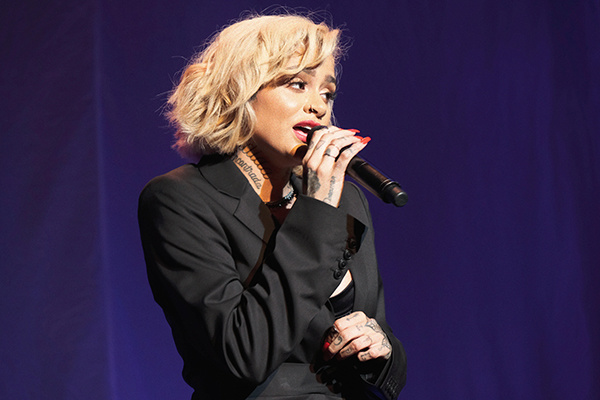 'Prologue' saw the addition of Kanye West's 'Hold My Liquor' line ("After that he's just hopeless"), before Halsey appeared at the top of the stair production to open the show with 'Eyes Closed'.  First album songs 'Hold Me Down' and 'Castle' were just as equally well received by the crowd - with Halsey screaming in 'Castle', "If you don't all jump it's gonna take me another 5 years to come back!"
A short interlude saw a lone koi fish pictured in a visual swimming around and around (a nod to the prophecy of the koi fish swimming in the fountain in the HFK world) while 'Good Mourning' played over the speakers, before Halsey returned to the stage to perform 'Heaven In Hiding', closing the song with a line from 'Young God', "And if you wanna go to heaven you should…" It was these moments of self-reference that set the audience alight with excitement - fans who knew every single lyric were singing along to each and every song with a vibrancy like no other.
Fan-favourite 'Roman Holiday' preceded the string-filled 'Walls Could Talk', before latest singles 'Bad At Love' and 'Alone' truly turned the arena into a party. A piano rendition of 'Closer' was followed by 'Sorry', one of the most heartbreaking and intimate songs on 'hopeless fountain kingdom', which showcased an entirely other side to Halsey's performative abilities.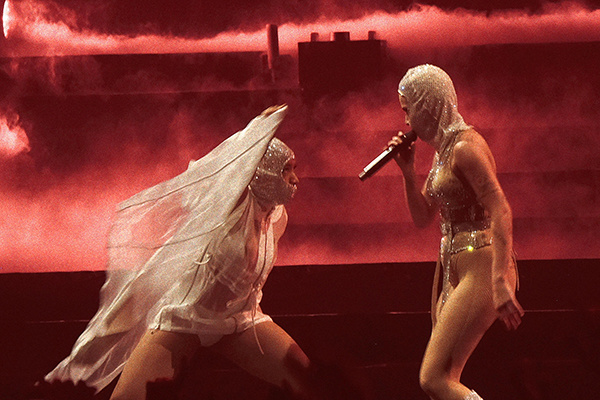 Halsey and her dancer took to a small rectangular box filled with water at the front of the stage for the intense 'Lie' and 'Don't Play', where their choreography impressed, and likely got the front row soaked in water from the jumping.
The fan-tradition of going into the audience for the 'Room 93' EP cut 'Is There Somewhere' is testament to the rise of Halsey. It's an easier feat at smaller venues, but when you're playing arenas it adds a level of difficulty - yet she still ran around the entire floor of Spark Arena with ease, truly showing to everyone the ardent passion that she has for her fans who love and support her.
'Hopeless' played out over the speakers while a video montage of fans played as the crowd waited for Halsey to return for an encore, and when she did, 'Gasoline' and 'Hurricane' went down a treat. Taking a moment to remind everyone of the importance of 'Hurricane' and its message - that you don't belong to anyone else but yourself - the empowerment that every audience member likely felt leaving the venue after the show was palpable. Halsey also made a promise last night to return to New Zealand shores soon, and it's one which we're going to hold her to.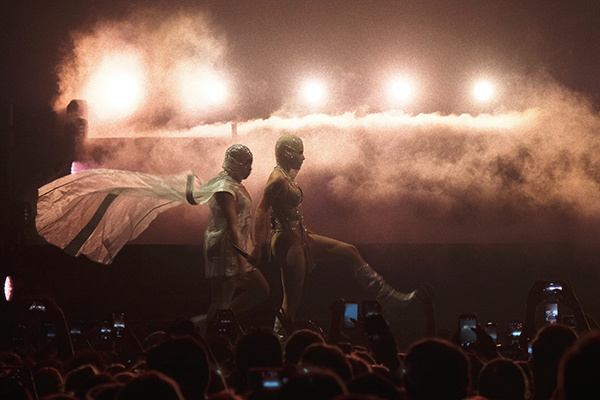 Set-List:
Prologue
Eyes Closed
Hold Me Down
Castle
Good Mourning
Heaven In Hiding
Strangers
Roman Holiday
Walls Could Talk
Bad At Love
Alone
Closer (stripped)
Sorry
Lie
Don't Play
Him & I
100 Letters
Is There Somewhere
Now Or Never
Colors
Young God
Hopeless
Encore:
Gasoline
Hurricane
Load next