Must-listen: Haim's new song 'The Steps'.
Must-listen: Haim's new song 'The Steps'.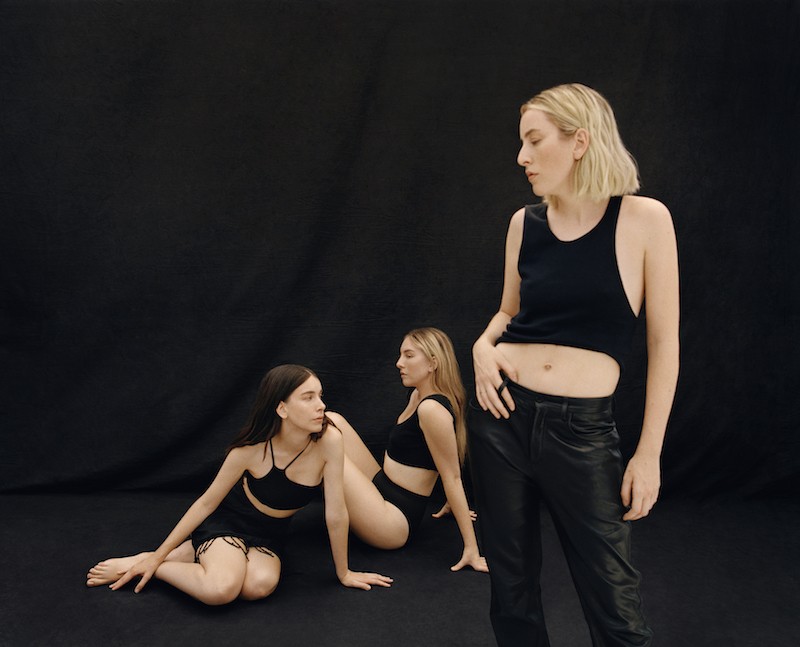 After announcing new album 'Women In Music Pt. III' yesterday, Haim have today shared new song 'The Steps' - the fourth of WIMPIII's 16 tracks to be released, following 'Summer Girl', 'Now I'm In It' and 'Hallelujah' - which arrives accompanied by a music video co-directed by Paul Thomas Anderson alongside the band's own Danielle.
'Steps' was produced by Danielle, with Rostam Batmanglij and Ariel Rechtshaid, and presents the best lyrics of 2020: "Every day I wake up and I make money for myself / And though we share a bed you know that I don't need your help."
About the title of their new album, Danielle says that "the name came to me in a dream and I woke up laughing so I told my sisters." Alana adds, "I liked it because we are literally women in music and we always get written about that way, so it seemed cool to make it our own and control the narrative. It made me think about some of our experiences more." And Este says, "I just thought it was funny, plus the initials are WIMP3. Wimp is a hilarious word."
Watch the 'Steps' music video below...
Load next