Haim - 'Something To Tell You' album review.
Haim - 'Something To Tell You' album review.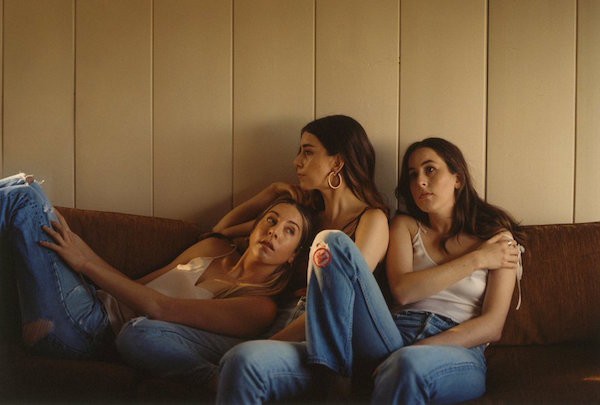 "I said we were opposite lovers," reminisces middle sister Danielle on 'Want You Back' - the opening track on Haim's much-anticipated sophomore album, 'Something To Tell You' (out July 7th), and an open-letter confessional which inspiringly rouses mental imagery of your favourite Disney heroine in full effervescent epiphany-mode running through storybook scenery to meet her beau.
But love is fickle, and excluding the hopeful buoyancy of second single, 'Little Of Your Love', this is the sunniest peak of the whole entire next 38 minutes and 42 seconds of the record.
Haim expose "signs of your crimes" in 'Nothing's Wrong', ask "was my love too much for you to take?" in 'You Never Knew' (co-written with Dev Hynes), and regretfully dissect being hoodwinked by an "honest man" (read: dishonest) in 'Found It In Silence'. This album soundtracks many a cautionary tale, and as the kids would say, the tea has been spilt.
But to hurt one Haim is to hurt them all, and whoever hurt Alana, Danielle, and Este really ought to be ruing the day that they dared to wrong one of music's most beloved sisterhoods, as these nameless crooks are sure to be the vilified target of a multitude of hexes, angry tweets, and bad vibes henceforth.
On 'Days Are Gone' cut 'Honey & I', Haim once mused, "Love wasn't what I thought it once was / But I thought it once was / Telling each other everything / Picking out your wedding rings." And it is similar trains of thought that continue to endear Haim on this second record, as they harmonically traverse through heartbreak anthem 'Kept Me Crying' - "I was your lover / I was your friend / Now I'm only just someone you call when it's late enough to forget" - which the band cooked up with Rostam Batmanglij (and no doubt will be your favourite on this album if 'Need Ur Luv' was your favourite song on Charli XCX's 'Sucker' album).
Title track 'Something To Tell You' finds Haim still pondering the age-old difficulties of communication that they first lamented in debut album fan favourite, 'The Wire' ("It's the hardest thing for me to do"), as they beseech a lover to spill their feelings candidly - "Tell me how you feel! / Tell me how you feel!" It's so relatable, you'll have the lyrics memorised upon first listen.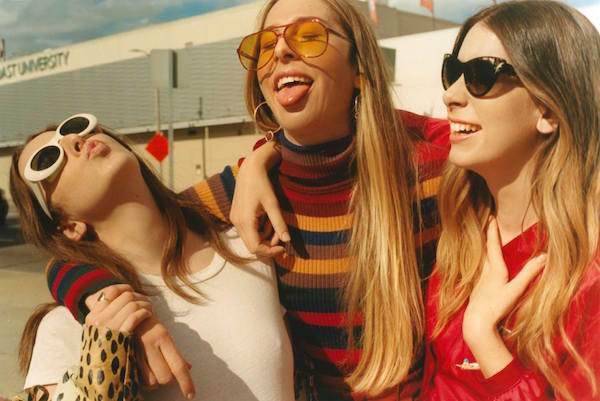 If the 1:51 key-change of 'My Song 5' still helps you get out of bed every morning ready to face the world, then prepare to welcome the Twin Shadow assisted 'Ready For You' into your life - a distant modern cousin of The Jackson 5 classic, 'I Want You Back', and whose calling-card is a super slick and super funky bridge.
Other album highlights include transcendent three-part harmonising in the bridge of 'Walking Away' (seriously, Haim have never sounded so in sync), 0:57 in 'Little Of Your Love', and the raw emotions stirred up by closing-track/kiss-off 'Night So Long' - this album's 'Running If You Call My Name'.
2017 has shown its strength already as a year in which female-penned break-up albums have taken centre-stage. From Halsey's 'Hopeless Fountain Kingdom', to Lorde's 'Melodrama', and now Haim's 'Something To Tell You', these empowering soundtracks of resilience and sisterhood are all timely reminders that wearing your heart on your sleeve is not a sign of weakness, but rather the bravest thing a human being can do - especially with a worldwide audience. And as it's been said of Netflix's Kimmy Schmidt, "Females are strong as hell!"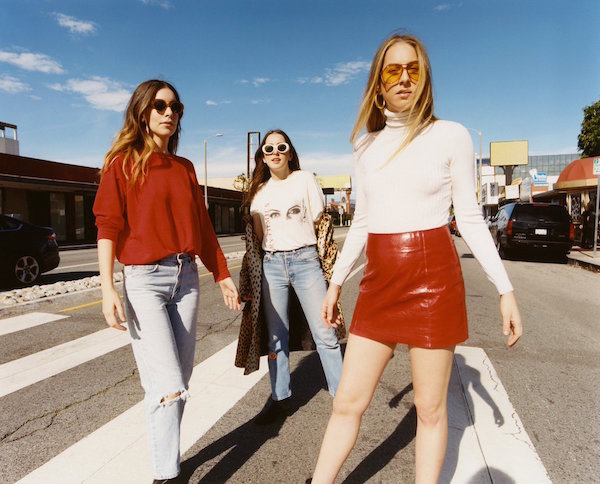 Haim's new album 'Something To Tell You' is out this coming Friday, July 7th. Click here to pre-order via iTunes now.
Watch Haim perform 'Want You Back' live below...
Load next