Get the look: Glassons x Halsey.
Get the look: Glassons x Halsey.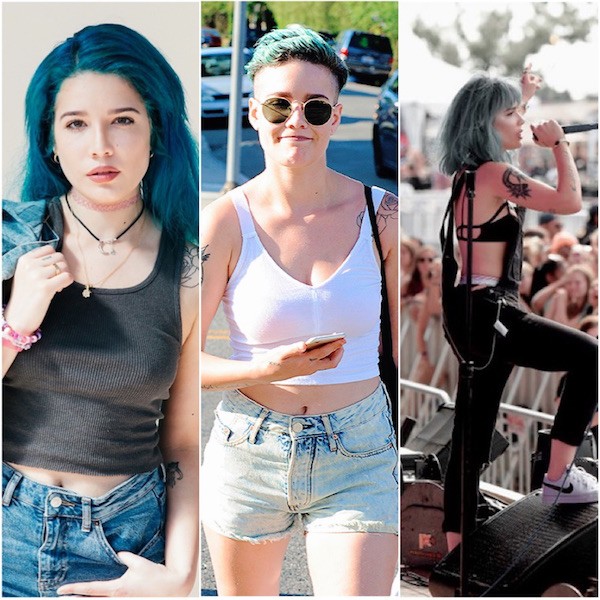 If you're needing some outfit inspo for the holiday season - we've got you covered. Glassons have been putting out some styles that are up the alley of one of our faves, Halsey, and we've compiled them all for you to shop below.
Check out some of our new favourite picks below…
DENIM
Perfect for the warmer weather, denim shorts of all styles can be teamed with crop tops or t-shirts à la Ashley Frangipane.

An oversized denim jacket can also be thrown on top of a Summer style - a look that Halsey has often rocked herself:

HOODIES
There's nothing comfier than an oversized hoodie - Halsey often rocks them, both on-stage and off-stage. The light pink is our total fave, but they come in a variety of colours:

SNEAKERS
These velvety sneakers are to die for - and Halsey is a strong believer in sneakers, as advocated in her tweet below:

LACE + MESH
Often a part of her live ensemble, there's nothing better than teaming up lace with mesh over the top.

Shop all the Halsey inspired looks below…

Load next